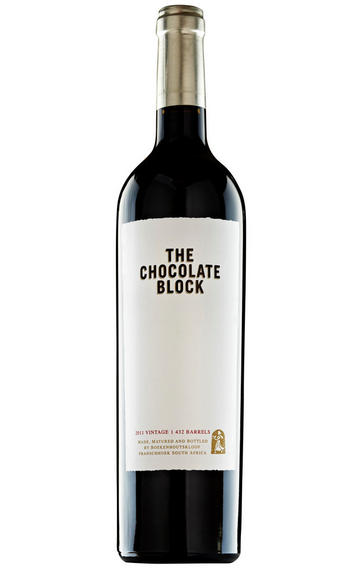 2020 Boekenhoutskloof, The Chocolate Block, Franschhoek, South Africa
Prices start from £115.00 per case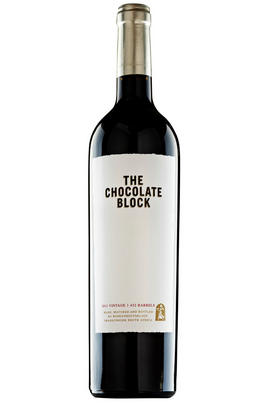 Critics reviews
Neal Martin, Vinous
89/100
The 2020 The Chocolate Block has a clean, well-defined bouquet of red plum and black currant, plus touches of tangerine in the background. The palate is medium-bodied, plush and generous, with supple tannins and a very smooth, espresso-tinged finish. It's no wonder The Chocolate Block has such wide appeal across the world.
Drink 2022 - 2030
Neal Martin, vinous.com (Nov 2021)
This is a soft and fruity red with some reserve and freshness that gives it a medium body with subtle chocolate, tobacco and berry flavors. Medium finish., 73% syrah, 11% grenache, 8% cinsault, 7% cabernet sauvignon and 1% viognier. Vegan. Drink now.
James Suckling, jamessuckling.com (Jan 2022)
Smoulders with smoked meat, fennel sausage, smooth dark chocolate and Kahlúa-nuanced blackcurrant, plus sweet, bright, red cherry conserve. Lightly mouth-coating tannins (attractive grip and texture) reinforce the dry, rustic, savoury profile. Sourced predominantly from Boekenhoutskloof's Porseleinberg and Goldmine farms in Swartland. Syrah and Cinsault are aged in seasoned 2,500-litre French oak foudres and barriques; Grenache in seasoned 600-litre demi-muids and Cabernet Sauvignon (7%) in new French oak barrique. Total production of 2,982 barriques. Satisfying.
Drink 2021 - 2028
Sarah Ahmed, Decanter.com (Sep 2021)
It's no exaggeration - or slight - to call this one of South Africa's most commercially successful reds with volumes of 900,000 bottles. Syrah based with 30% Grenache, Cinsault, Cabernet Sauvignon and Viognier, it's a gloriously exuberant expression of the Swartland, showing flavours of raspberry, blackberry and sweet Asian spices complemented by smooth oak.
Drink 2022 - 2027
Tim Atkin MW, timatkin.com (Dec 2021)
About this WINE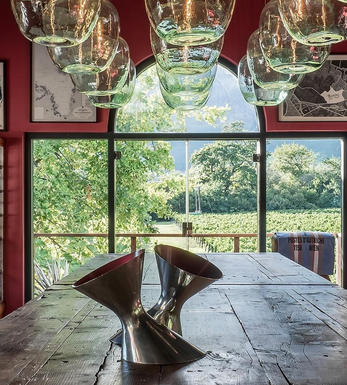 Boekenhoutskloof Winery
Boekenhoutskloof is one of the most celebrated of all South African wineries and was indeed voted Winery of the Year 2012 by the influential South African journalist John Platter. Created in 1776 and situated in a remote corner of the beautiful Franschhoek Valley, the estate's recent fame dates only from 1993 when new owners completely restored the vineyard and established new plantings of varietals such as Syrah, Cabernet Sauvignon, Grenache and Viognier.

The driving force here is winemaker Marc Kent, a maverick genius with an unswerving commitment to the highest quality in all that he does. The winery is better known for its reds, especially Syrah and Cabernet, but also makes a stunning white from the Semillon grape amongst a small range of whites.

One of the most iconic wines of Boekenhoutskloof is the famed Chocolate Block, a red blend which changes every year according to the vagaries of the vintage, but is largely based on Syrah. The source of the wine's name remains a mystery, as the estate's owners refuse to divulge its origin, but the key point is that the wine is sublime.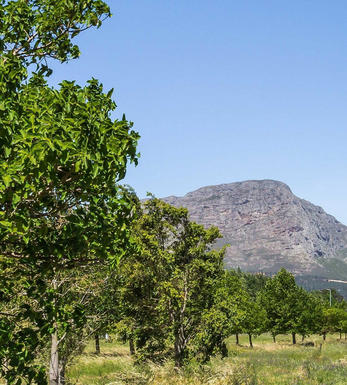 Franschhoek
Franschhoek wine region lies to the west of Stellenbosch in a fertile valley surrounded by the Drakenstein Mountains. The town of Frankschoek was founded by fleeing French Huguenots in 1688, who brought along their winemaking traditions and vines. Franschhoek's warm, temperate climate is perfectly suited to the production of powerful, saturated red wines and concentrated, fruit-driven white wines. The most prominent grapes in the region are Shiraz, Cabernet Sauvignon, Merlot and Pinot Noir.

Today it remains very much a boutique wine region with smallholding producers.

Boekenhoutskloof and Chamonix wine estates are among the star performers here.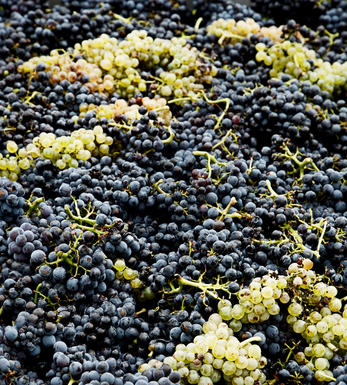 Other Varieties
There are over 200 different grape varieties used in modern wine making (from a total of over 1000). Most lesser known blends and varieties are traditional to specific parts of the world.