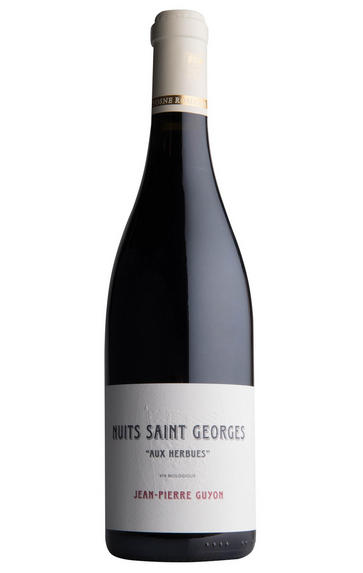 2020 Nuits-St Georges, Aux Herbues, Domaine Guyon, Burgundy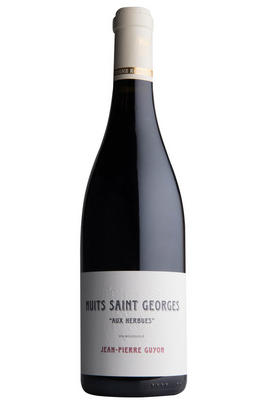 Critics reviews
Jasper Morris MW
90-93/100
Jasper Morris MW
90-93/100
More purple than black in colour, and retaining a certain freshness at the finish. Starts very well in red fruit then adds a blacker raspberry aspect followed by the white pepper. Intriguing and rather delicious. Even finishes in floral style, with a minor key of liquorice.

Jasper Morris MW, Inside Burgundy (January 2022)
About this WINE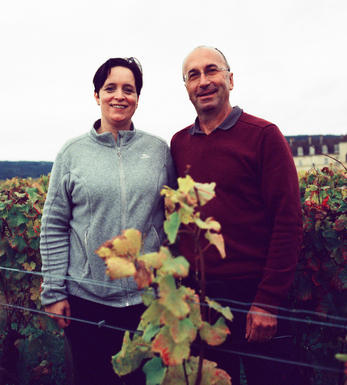 Domaine Guyon
The excellent Domaine Guyon in Vosne Romanée has been below most people's radar – perhaps because Jean-Pierre Guyon spends as much of his time as possible out in the vineyards, which have been farmed organically since 2006, certified from 2012. This is a hugely exciting addition to the Berry Bros. & Rudd range, the wines wowed Jasper Morris MW when he first discovered them. The wines are extraordinarily good, yet are priced very sensibly indeed, a winning combination.

With his high pedigree viticulture as a great starting point, Jean-Pierre can employ whole bunch fermentation as the stalks are ripe, eschewing the use of sulphur at this stage (though some is added later during elevage and at bottling to assure stability). Another point of Guyon's meticulous care is the use of a vertical press before the juice goes to barrel for 12 months, before racking into older wood for a final six months maturation.

This range of wines is hugely impressive, from the simple Bourgogne Rouge up to the Grand Crus. Finding high quality Vosne Romanée at this pricing level is a rare thing indeed.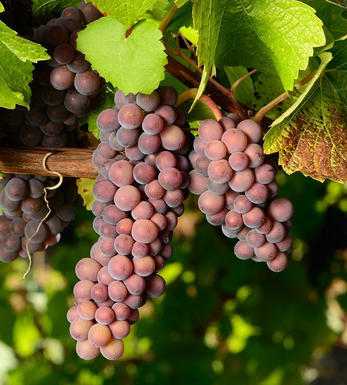 Pinot Gris/Pinot Grigio
A first class grape variety grown in Alsace, where it is known as Tokay Pinot Gris, and in Italy, where it is called Pinot Grigio. In Alsace it is best suited to the deep, clay rich soils found in the north of the region where it produces richly honeyed, dry whites as well as superb sweet late harvest wines. At its best it combines the heady perfume and rich aroma of Gewürztraminer with the acidity one associates with Riesling. It ages very well, developing rich buttery characteristics.
In Northern Italy Pinot Grigio produces many thin undistinguished dry whites. However it comes into its own in Friuli-Venezia and the Alto Adige, where leading producers such as Alvaro Pecorari of Lis Neris produce marvellously rounded, elegant, and mineral laden examples. Pinot Gris is now grown with notable success in Oregon in the USA and in New Zealand.