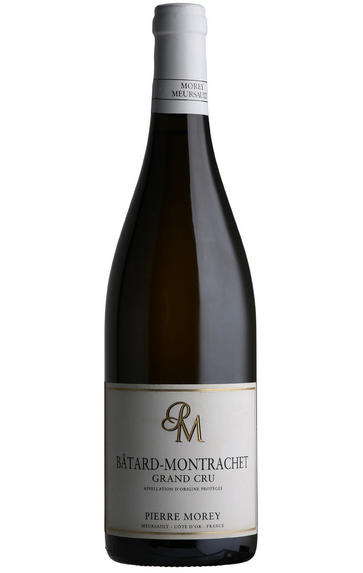 2020 Bâtard-Montrachet, Grand Cru, Domaine Pierre Morey, Burgundy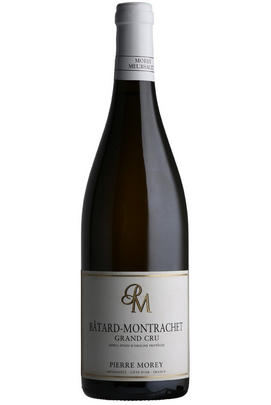 Critics reviews
Jasper Morris MW
95-98/100
Pale lemon yellow. There is quite a weight of fruit here on the nose, but it is tight and backward. This is a massive Bâtard-Montrachet, and it will be wonderful, but the detail is very much hidden. The power and the balance are both there, with a little bit of astringency, which is only a sign of extreme youth.
Jasper Morris MW, InsideBurgundy.com (October 2021)
Here too, there is a smoky wisp to the spicier and equally cool aromas of mostly white orchard fruit, petrol and a hint of wood toast. The larger-scaled flavours possess a wonderfully seductive mouthfeel thanks mainly to the deep reserve of sappy dry extract before culminating in a powerful, palate-staining and borderline tannic finale that just goes on and on. This is a seriously impressive Bâtard.
Drink from 2030 onward
Allen Meadows, Burghound.com (June 2022)
About this WINE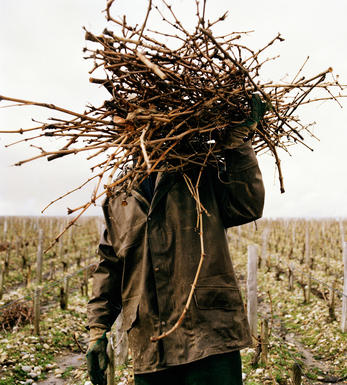 Domaine Pierre Morey
Domaine Pierre Morey is, unsurprisingly, the own domaine of acclaimed winemaker for Domaine Leflaive, Pierre Morey. While he is more famous for this latter role, Pierre owns 11 hectares of his own vines in his domaine, which was founded in 1971, two-thirds of which are white. He has several holdings in Meursault, Pommard and Puligny-Montrachet, as well as a few Grand Cru plots.

The Meursault branch of the Morey family, originally from Chassagne, dates back to 1793 when Alexis Morey, visiting Meursault at dead of night with a clandestine priest (this was during the 'terror' years of the Revolution) fell in love with a Mademoiselle Millot and married her. A multitude of inheritances (Alexis had 31 grandchildren) and difficult economic circumstances at various times meant that Pierre Morey's father Auguste had only a few simple vineyards of his own, though he supplemented his supply with sharecropping contracts, most notably with the Domaine des Comtes Lafon. Pierre took these over in the early 1970s but in 1984 the Lafon family announced their intention to take back their vineyards as the agreements expired over the next few years, since Dominique Lafon was planning to work full time at the domaine.

Fortunately Pierre was shortly afterwards hired as general manager of Domaine Leflaive (from 1988 until retirement in summer 2008), while he also set up his negociant business, Morey Blanc, to replace the loss of the Lafon vineyards. He has also been able to purchase a few plots of vines himself. He has now been joined in both domaine and the negociant business by his daughter Anne.

The vineyards have been farmed organically since 1993 and biodynamically since 1998. The white grapes are crushed before pressing, with very little clarification of the juice, while Pierre likes regular lees stirring until Christmas – rarely thereafter except in years with higher acidity and late malolactic fermentation such as 1993 and 2007. Typically the wines are raised in one third each new wood, one year old and two year old, before racking into older barrels before the next vintage, and bottling the following spring.

Jasper Morris MW, Burgundy Wine Director and author of the award-winning Inside Burgundy comprehensive handbook.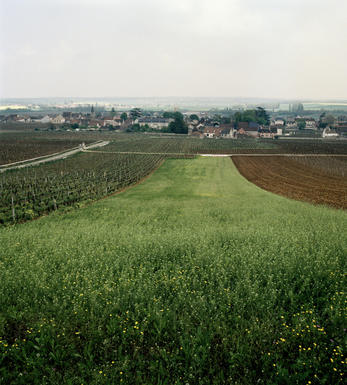 Morey-Saint-Denis
Morey is sometimes ignored between its two famous neighbours, Chambolle-Musigny and Gevrey-Chambertin, but its wines are of equal class, combining elegance and structure. Morey-St Denis, being that little bit less famous, can often provide excellent value.
The four main Grand Cru vineyards continue in a line from those of Gevrey-Chambertin, with Clos St Denis and Clos de la Roche the most widely available. Clos des Lambrays (almost) and Clos de Tart (entirely) are monopolies of the domains which bear the same names.

Domaine Dujac and Domaine Ponsot also make rare white wines in Morey-St Denis.
64 hectares of village Morey-St Denis
33 hectares of Premier Cru vineyards (20 in all). Best vineyards include Les Charmes, Les Millandes, Clos de la Bussière, Les Monts Luisants
40 hectares of Grand Cru vineyard. Clos de Tart, Clos des Lambrays, Clos de la Roche, Clos St Denis and a tiny part of Bonnes Mares
Recommended Producers: Dujac, Ponsot, Clos de Tart, Domaine des Lambrays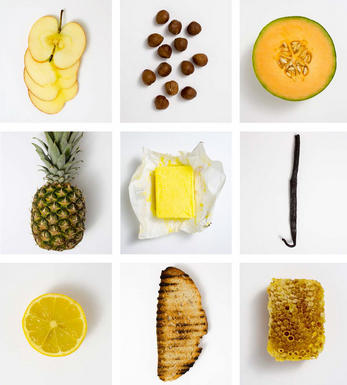 Chardonnay
Chardonnay is often seen as the king of white wine grapes and one of the most widely planted in the world It is suited to a wide variety of soils, though it excels in soils with a high limestone content as found in Champagne, Chablis, and the Côte D`Or.

Burgundy is Chardonnay's spiritual home and the best White Burgundies are dry, rich, honeyed wines with marvellous poise, elegance and balance. They are unquestionably the finest dry white wines in the world. Chardonnay plays a crucial role in the Champagne blend, providing structure and finesse, and is the sole grape in Blanc de Blancs.
It is quantitatively important in California and Australia, is widely planted in Chile and South Africa, and is the second most widely planted grape in New Zealand. In warm climates Chardonnay has a tendency to develop very high sugar levels during the final stages of ripening and this can occur at the expense of acidity. Late picking is a common problem and can result in blowsy and flabby wines that lack structure and definition.

Recently in the New World, we have seen a move towards more elegant, better- balanced and less oak-driven Chardonnays, and this is to be welcomed.