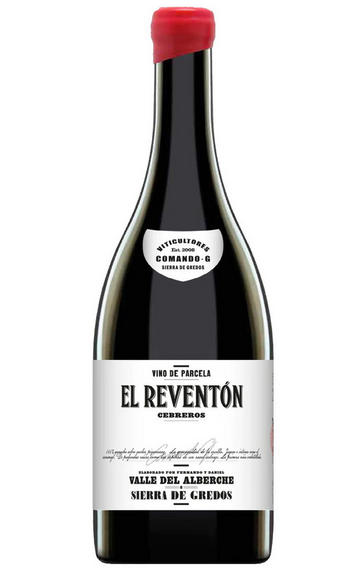 2020 El Reventón, Comando G, Sierra de Gredos, Spain
Prices start from £152.00 per bottle (75cl).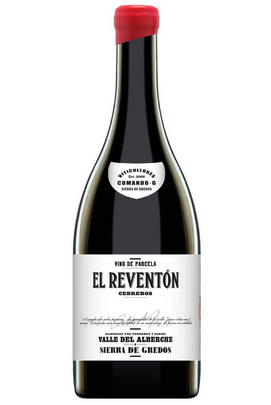 Critics reviews
The 2020 El Reventón is now a wine from Comando G and no longer a Dani Landi wine, whose personal project ended with the 2019 vintage. It's still the same wine from the same vineyard in Cebreros on slate soils. It has a lot of cherry fruit, a liquorice part à la Rayas, with 15% alcohol. It's round and juicy but with no sense of heat, mixing notes of rose hip with lavender, curry and chamomile but in a subtler way, less Mediterranean. It's fine-boned but super tasty with an almost salty/umami twist. 1,708 bottles and 50 magnums were produced. It was bottled in March 2022.
Comando G, what to say about Comando G... They have been downsizing their operation and fine-tuning their wines that are expressive of their sites and their vintages, achieving fantastic precision. After years of working with old vines, they started planting vines for the long haul ("We want these new vineyards to last 200 years, not 80 years") and focusing on three locations: Navatalgordo, Villanueva de Ávila and Rozas de Puerto Real. Today, there are some 70,000-80,000 bottles in total, but from 2023 onward, there will be no more than 50,000. These are highly sought-after wines that deliver world-class Garnacha. Unfortunately, the prices are escalating.
Drink 2023 - 2029
Luis Gutiérrez, Wine Advocate (May 2023)
A hint of bay leaves to the grapefruit zest, blood orange, subtle spices, stones, creamed raspberries and strawberries. I love the perfume, texture and fluidity here, highlighting tautness, tension and brightness. It is so juicy, svelte and firm on the palate with neat, chalky tannins and a focused but linear finish. 
Drink or hold
Zekun Shuai, Senior Editor at JamesSuckling.com (September 2023)
About this WINE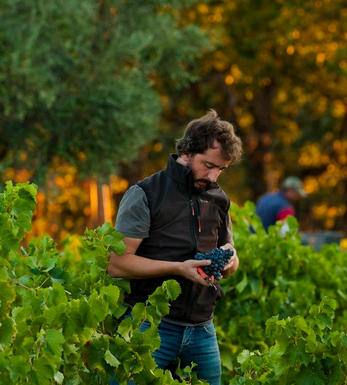 Comando G
Comando G is situated in the Sierra de Gredos, part of the larger Castilla y León region in central Spain. The area is known for its rugged terrain, old vineyards, and unique terroir.
Comando G was founded by two friends, Daniel Landi and Fernando García, both highly regarded winemakers passionate about working with old-vine Garnacha grapes in the Gredos mountains. Together, they are dedicated to producing wines that express the terroir of the Sierra de Gredos. They are proponents of minimal intervention winemaking, emphasising the importance of vineyard management and allowing the natural characteristics of the grapes and the land to shine through in their wines.
One of the critical elements of Comando G's success is its access to old, pre-phylloxera Garnacha vines. These vines are ungrafted and can be well over a century old. The older vines often produce lower yields but produce grapes with exceptional concentration and complexity.
The estate is known for producing single-vineyard Garnacha wines. Each vineyard site they work with is unique, and they aim to capture the distinctiveness of each location in their wines. Some of their famous vineyards include La Bruja de Rozas, Rozas 1er Cru, and Las Umbrías.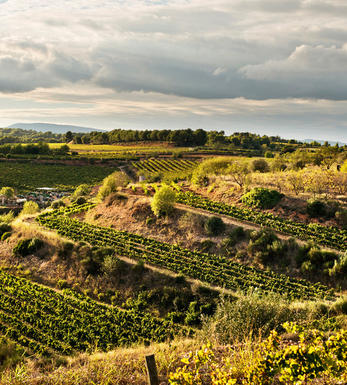 Spain
For so long, Spain was regarded as a source of inexpensive red wine with only Rioja standing above the parapet. Now there is a plethora of interesting wines in many different styles.
Exciting fresh whites, especially from the Albariño in the Rías Baixas and Verdejo in Rueda, – not forgetting Viura in Rioja - have extended the choice. There have also been interesting developments in that most classical of all wine regions, Jerez - the home of sherry - not so much in modernisation of production, but in developing small-scale bottlings of the highest quality Sherry at remarkably affordable prices.
Modern techniques and a new appreciation of what might be possible have encouraged pioneers to produce some startlingly attractive reds. There are now some thoroughly competent wines from La Mancha, and striking bottlings of Monastrell (known elsewhere as Mataró or Mourvèdre) in Jumilla.
Thankfully, the modernisation of the pedestrian has not held back successful traditional styles of wine. Alongside such modernists as Palacios Remondo and Allende in Rioja, long established houses like La Rioja Alta and CVNE continue to make graceful, old-style wines contingent upon several years' barrel-ageing before further maturation in bottle. These Reserva and Gran Reserva wines have the gentle fragrance of well-seasoned fruit in partnership with a dash of vanilla oak. There are also subtle differences between regions of Rioja and in the precise makeup of the grape mix, with Garnacha and Mazuelo supporting the dominant Tempranillo.
The only challenger to Rioja's claim to red wine supremacy is the Ribera del Duero, where the same red grape, Tempranillo, defines the wines, though known here as Tinto Fino. Most magisterial of all producers is Vega Sicilia whose Unico wines are not released onto the market before a minimum of 10 years - including at least seven years of barrel ageing.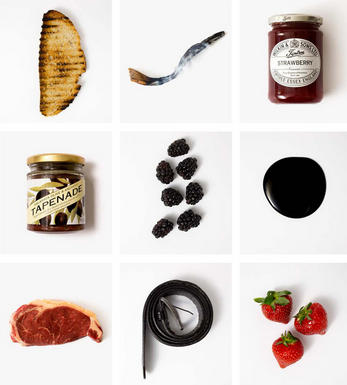 Grenache/Garnacha
Grenache (Noir) is widely grown and comes in a variety of styles. Believed to originate in Spain, it was, in the late 20th century, the most widely planted black grape variety in the world. Today it hovers around seventh in the pecking order. It tends to produce very fruity, rich wines that can range quite widely in their level of tannin.

In many regions – most famously the Southern Rhône, where it complements Syrah and Mourvèdre, among other grapes – it adds backbone and colour to blends, but some of the most notable Châteauneuf du Pape producers (such as Château Rayas) make 100 percent Grenache wines. The grape is a component in many wines of the Languedoc (where you'll also find its lighter-coloured forms, Grenache Gris and Blanc) and is responsible for much southern French rosé – taking the lead in most Provence styles.

Found all over Spain as Garnacha Tinta (spelt Garnaxa in Catalonia), the grape variety is increasingly detailed on wine labels there. Along with Tempranillo, it forms the majority of the blend for Rioja's reds and has been adopted widely in Navarra, where it produces lighter styles of red and rosado (rosé). It can also be found operating under a pseudonym, Cannonau, in Sardinia.



Beyond Europe, Grenache is widely planted in California and Australia, largely thanks to its ability to operate in high temperatures and without much water. Particularly in the Barossa Valley, there are some extraordinary dry-farmed bush vines, some of which are centuries old and produce wines of startling intensity.