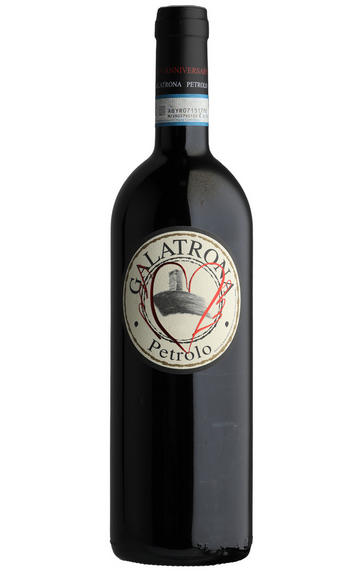 2020 Galatrona, Val d'Arno di Sopra, Petrolo, Tuscany, Italy
Prices start from £86.50 per bottle (75cl).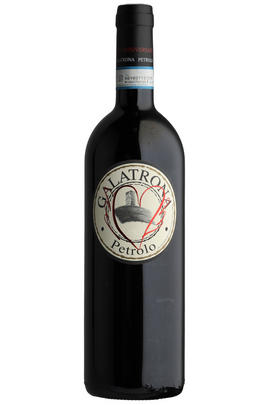 Critics reviews
Savoury and mouthwatering, benefitting from its 300m of altitude in the southern part of Tuscany by the Chianti hills. Precise and finely boned tannins, emphasis on dried herbs on the nose, this is an enticing mix of savoury raspberry leaf and riper red cherry fruits, keeps things walking the line of grip and generosity. Luca Sanjust winemaker and owner, along with team including Carlo Ferrini. One of the first big 100% Italian Merlot wines after Masseto to be sold through the Bordeaux system, now its fifth vintage with négociants, and a wine that gives hope to those who worry that Merlot is becoming unviable in the heat of Italian summers.

Drink 2024 to 2035

Jane Anson, Inside Bordeaux (August 2022)
The Petrolo 2020 Galatrona is a pure expression of organic Merlot and the estate's headline wine. It was first created in 1994 when Luca Sanjust's second child, Lucia, was born. Despite the summer heat that became a challenge for winemakers in many corners of Tuscany, Galatrona shows terrific results in 2020. The vineyard is located in a cool and thickly forested position almost exactly between Florence, Arezzo and Siena. The vintage has a classic quality with a subtle bouquet that grows in intensity as the wine opens in the glass. Aromas of cherry, toasted almond and dried mint fuel a long and very elegant finish. The oak tannins are soft and sweet, and the wine boasts long-lasting flavors.
Drinking window: 2023 - 2043
Monica Larner, Wine Advocate (Jun 2022)
Subtle yet intense aromas of black fruit and violets. Extremely perfumed. Crushed stones. Medium-bodied with ultra-fine tannins that give a mouth-feel of velvet that goes on for minutes. Refined and fresh. Al-dente fruit. From organically grown grapes. Better in three to four years.
James Suckling, jamessuckling.com (Jul 2022)
About this WINE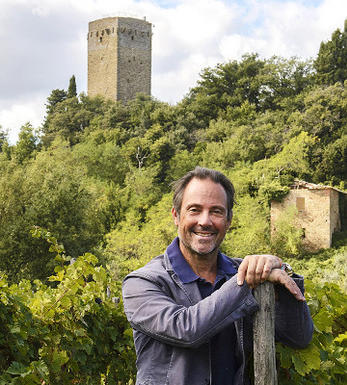 Fattoria Petrolo Galatrona
Petrolo are based in the Val d'Arno in northern Tuscany and since the 1980s have produced a range of wines from Sangiovese, Cabernet Sauvignon, Merlot, Malvasia and Trebbiano Toscano, but it's with Merlot that they have found most success. This is an historic wine growing area and can trace its history back to the early 18th century, while French grape varieties have been used alongside the native Sangiovese here since the early 19th century. In the 1940s, the Petrolo estate was bought by the Bazocchi family and is now owned by Luca Sanjust, a former painter.

  Petrolo's vineyards extend across 31ha of which 26ha are in production. With an altitude between 250 and 450 meters above sea level, the vineyards grow over moderately loose-packed soil with rocky stratifications of limestone, sand, claystone and flakes of shale typical of the Chianti area.

  The Galatrona vineyard extends for just 3ha and was planted in 1990. Galatrona is the first Merlot vineyard that Petrolo planted. The wine is named after the medieval tower that overlooks the Petrolo estate. It was first produced in 1994, when a late picked parcel of Merlot was kept separate and bottled as a single varietal.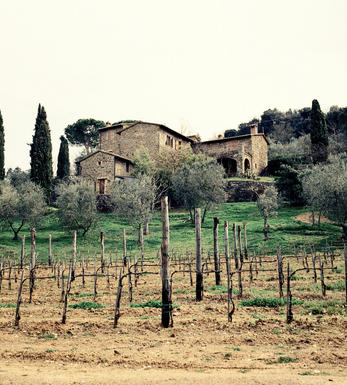 IGT Tuscany
IGT (Indicazione Geografica Tipica) Tuscany is a wine classification from Italy's Tuscany region. It is one of the official wine classifications recognized by the Italian government. IGT is a step below the highest classification, DOCG (Denominazione di Origine Controllata e Garantita), and above the DOC (Denominazione di Origine Controllata) level.
The IGT classification was introduced in 1992 to allow winemakers more flexibility in grape varieties and employ winemaking techniques while still ensuring a certain level of quality and geographical indication. This classification gives winemakers more freedom to experiment and innovate, deviating from the strict regulations of the DOC and DOCG classifications.
IGT Tuscany wines can be produced throughout the entire region of Tuscany, encompassing various sub-regions and terroirs within the area. This classification allows winemakers to use traditional Tuscan grape varieties, such as Sangiovese, and non-traditional grape varieties, including international ones like Cabernet Sauvignon, Merlot, Syrah, and others.
The IGT Tuscany classification gives winemakers the flexibility to create wines that showcase the unique characteristics of their specific vineyards and winemaking styles. It allows for experimentation with blending different grape varieties, using innovative winemaking techniques, and exploring new regional vineyard sites.
IGT Tuscany wines can vary greatly, from traditional and terroir-driven expressions to more modern and international styles. This classification has played a significant role in developing Super Tuscan wines, often IGT designated and known for their high quality and international recognition.
Overall, IGT Tuscany provides a platform for winemakers in the region to express their creativity and produce wines that reflect their unique vision while maintaining a connection to the rich heritage and traditions of winemaking in Tuscany.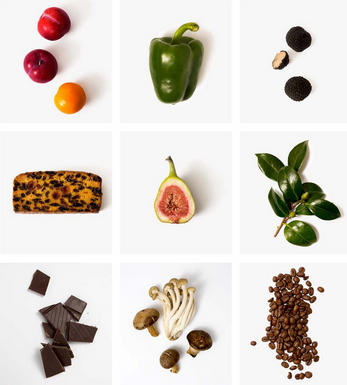 Merlot
The most widely planted grape in Bordeaux and a grape that has been on a relentless expansion drive throughout the world in the last decade. Merlot is adaptable to most soils and is relatively simple to cultivate. It is a vigorous naturally high yielding grape that requires savage pruning - over-cropped Merlot-based wines are dilute and bland. It is also vital to pick at optimum ripeness as Merlot can quickly lose its varietal characteristics if harvested overripe.
In St.Emilion and Pomerol it withstands the moist clay rich soils far better than Cabernet grapes, and at it best produces opulently rich, plummy clarets with succulent fruitcake-like nuances. Le Pin, Pétrus and Clinet are examples of hedonistically rich Merlot wines at their very best. It also plays a key supporting role in filling out the middle palate of the Cabernet-dominated wines of the Médoc and Graves.
Merlot is now grown in virtually all wine growing countries and is particularly successful in California, Chile and Northern Italy.