Critics reviews
Dried herbs, flint, green tea, jasmine, nutmeg, green papaya and apricot stones on the nose. Some vanilla and lemon curd, too. Medium-bodied with a creamy, layered palate. Delicious spice and mineral notes on the long, focused finish. 80% sauvignon blanc and 20% semillon. Drink or hold.
James Suckling, jamessuckling.com (May 2022) Read more
About this WINE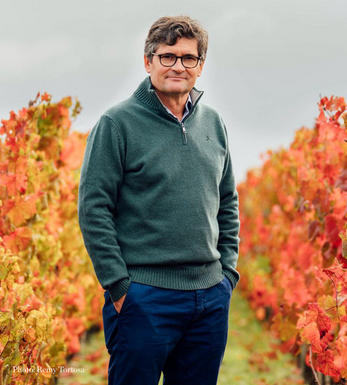 Chateau Brane-Cantenac
Château Brane-Cantenac was for many years the home of Lucien Lurton - it is now owned and run by his son Henri. Its vineyards are located west of the village of Cantenac in the Margaux appellation. Brane-Cantenac's vineyards are planted with Cabernet Sauvignon (55%), Merlot (40%), Cabernet Franc (4.5%) and Carmenère 0,5%, and lie on fine, gravelly soils. Vinification includes up to 18 months' wood ageing, a third to a half in new `barriques'.
Brane Cantenac was perceived throughout much of the 70s and 80s as an underperforming property. Since Henri took over, there has been extensive investment in the cuverie and chai, as well as vastly improved vineyard management techniques. Consequently, the wines at Brane Cantenac now show more weight and concentration, although they still possess that haunting bouquet and quintessential elegance that characterise the wines of Margaux. It is classified as a 2ème Cru Classé.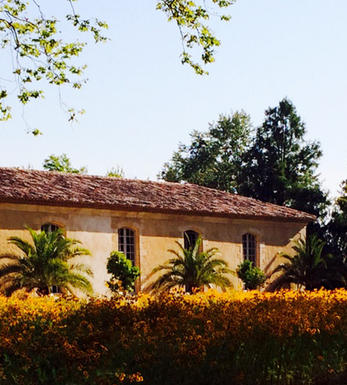 Margaux
If Pauillac can be seen as the bastion of 'traditional' Red Bordeaux, then Margaux represents its other facet in producing wines that are among Bordeaux's most sensual and alluring. It is the largest commune in the Médoc, encompassing the communes of Cantenac, Soussans, Arsac and Labaude, in addition to Margaux itself. Located in the centre of the Haut-Médoc, Margaux is the closest of the important communes to the city of Bordeaux.
The soils in Margaux are the lightest and most gravelly of the Médoc, with some also containing a high percentage of sand. Vineyards located in Cantenac and Margaux make up the core of the appelation with the best vineyard sites being located on well-drained slopes, whose lighter soils give Margaux its deft touch and silky perfumes. Further away from the water, there is a greater clay content and the wines are less dramatically perfumed.
Margaux is the most diffuse of all the Médoc appelations with a reputation for scaling the heights with irreproachable wines such as Ch. Margaux and Ch. Palmer, but also plumbing the depths, with too many other châteaux not fulfilling their potential. There has been an upward shift in recent years, but the appellation cannot yet boast the reliability of St Julien. However, the finest Margaux are exquisitely perfumed and models of refinement and subtlety which have few parallels in Bordeaux.
Recommended Châteaux: Ch. Margaux, Ch. Palmer, Ch. Brane-Cantenac, Ch. Rauzan-Ségla , Ch. Dufort-Vivens, Ch. Ferrière, Ch. du Tertre, Ch. Giscours, Ch. d'Angludet.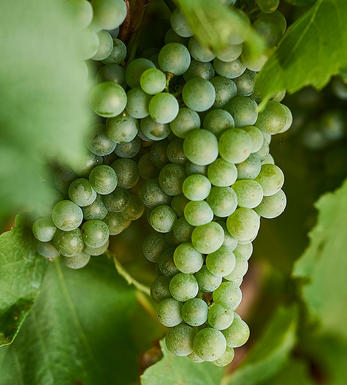 Sauv.Blanc & Sémillon
The blend used for White Graves and Sauternes and rarely encountered outside France. In the great dry whites of Graves, Sauvignon Blanc tends to predominate in the blend, although properties such as Smith Haut Lafite use 100% Sauvignon Blanc while others such as Laville Haut Brion have as much as 60% Sémillon in their final blends. Sauvignon Blanc wines can lose their freshness and fruit after a couple of years in bottle - if blended with Sémillon, then the latter bolsters the wine when the initial fruit from the Sauvignon fades. Ultimately Sauvignon Blanc gives the wine its aroma and raciness while Sémillon gives it backbone and longevity.
In Sauternes, Sémillon is dominant, with Sauvignon Blanc playing a supporting role - it is generally harvested about 10 days before Sémillon and the botrytis concentrates its sweetness and dampens Sauvignon Blanc`s naturally pungent aroma. It contributes acidity, zip and freshness to Sauternes and is an important component of the blend.