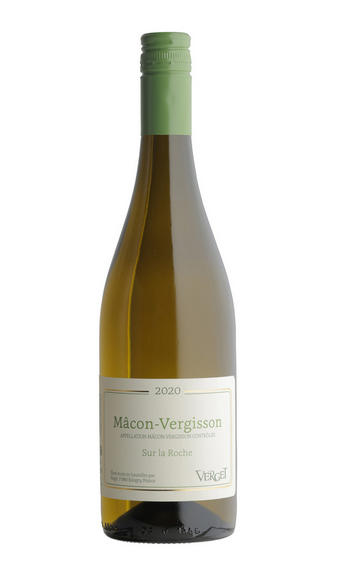 2020 Mâcon-Vergisson, La Roche, Domaine Verget, Burgundy
Prices start from £28.00 per bottle (75cl).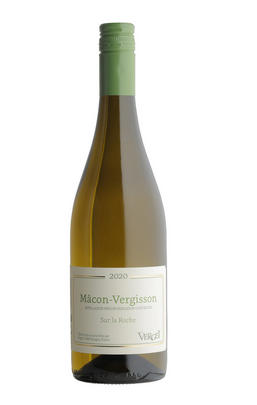 About this WINE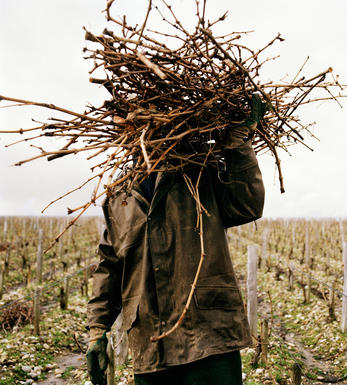 Domaine Verget
In less than 10 years Verget has become one of the most respected négociants/éleveurs in Burgundy, even though its rise to fame has not been without controversy. In 1991 Belgian Jean-Marie Guffens set up a high-tech winery in the sleepy village of Sologny in the Mâconnais and began buying-in fruit from carefully selected growers across the whole of Burgundy.

Having settled in the Mâconnais with his small domaine, the rambunctious Belgian Jean-Marie Guffens decided to develop a small négociant business, originally in partnership with his compatriot Jean Ricjkaert. There is now a relatively stable Mâconnais portfolio, though the designation of the wines may change, along with various excursions into the Côte d'Or and especially Chablis. The latter is a love-hate relationship. He loves the place and the potential of its wines. He does not always see eye-to-eye with the people and he hates the mediocrity of some of their product. In some years he purchases widely, in others scarcely at all.Today he produces nearly 60,000 cases a year and vinifies wines from 32 different appellations. Across the board his wines have a purity of fruit distinctiveness and, most importantly, they fully reflect their viticultural origins. The secret is in the fruit - he insists on extremely low yields and the grapes being harvested at the point of optimum ripeness. In the winery a policy of minimal handling and meticulous attention to detail is followed.

At the time of writing there is the possibility of diversification into red wines, particularly with the assistance of right-hand man Julien Desplantes.

Jasper Morris MW, Burgundy Wine Director and author of the award-winning Inside Burgundy comprehensive handbook.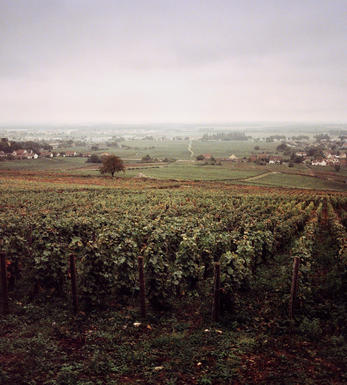 Macon
The city of Mâcon represents the capital of the Mâconnais district in the region of Burgundy, to which it lends its name. There are various appellations under the name Mâcon: the generic Mâcon AC, Mâcon Supérieur and the Mâcon-Villages, in ascending order of how much land each appellation entails.

The standard Mâcon AC controls around 53 hectares of vineyard, 70 percent of which is used to produce just white wine, primarily from the Chardonnay grape. Mâcon used to be recognised for its red wines, but in the last century Mâconnais whites have come to the forefront far more. This generic appellation represents a specific style of wine made across the Mâconnais district, rather than an appellation which would cover a select area or terroir.

The 'Supérieur' in Mâcon Supérieur refers not to an increase in quality but rather to the boost in alcohol content, a term which can be applied to either red or white wines.

Mâcon-Villages is a specific appellation which refers to white wines produced in certain areas of the Mâconnais region, and usually denotes an improvement in quality over the straightforward Mâcon AC wines.

Many of the small communes under the Mâcon classification opt to add their name to that of the appellation on their wines; notable examples include La Roche Vineuse, Uchizy and Lugny.

Wines from Mâcon tend to be uncomplicated affairs, simple but enjoyable, and the whites in particular are notable for their dry, light bodies and the presence of floral and nutty facets.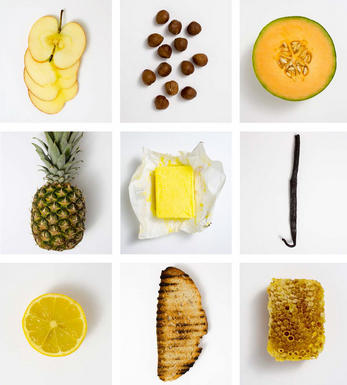 Chardonnay
Chardonnay is the "Big Daddy" of white wine grapes and one of the most widely planted in the world. It is suited to a wide variety of soils, though it excels in soils with a high limestone content as found in Champagne, Chablis, and the Côte D`Or.

Burgundy is Chardonnay's spiritual home and the best White Burgundies are dry, rich, honeyed wines with marvellous poise, elegance and balance. They are unquestionably the finest dry white wines in the world. Chardonnay plays a crucial role in the Champagne blend, providing structure and finesse, and is the sole grape in Blanc de Blancs.
It is quantitatively important in California and Australia, is widely planted in Chile and South Africa, and is the second most widely planted grape in New Zealand. In warm climates Chardonnay has a tendency to develop very high sugar levels during the final stages of ripening and this can occur at the expense of acidity. Late picking is a common problem and can result in blowsy and flabby wines that lack structure and definition.

Recently in the New World, we have seen a move towards more elegant, better- balanced and less oak-driven Chardonnays, and this is to be welcomed.