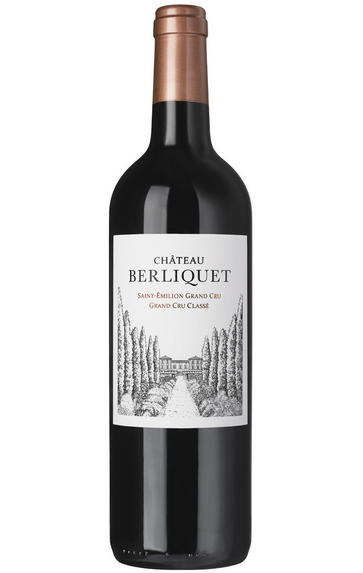 2021 Château Berliquet, St Emilion, Bordeaux
Prices start from £228.00 per case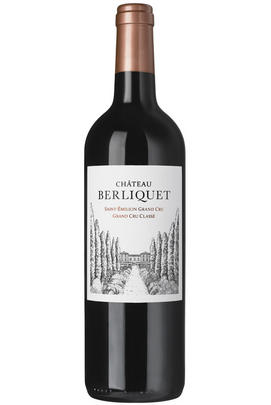 About this WINE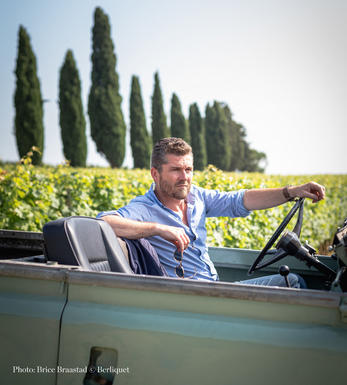 Château Berliquet
Ch. Berliquet comprises a square, 10-hectare handkerchief of St Emilion vineyard, surrounded on three sides by Ch. Canon's vines. Its long history dates back to the 1740s, making it one of the appellation's oldest vineyards. It is a Grand Cru Classé.
Until as recently as the 1970s, Ch. Berliquet's wine was made by the local co-operative. The quality was good but rather unexciting. Since 1978, the wine has been vinified and matured at the château and has improved beyond recognition.
In 2017, Ch. Berliquet was bought by Chanel, who brought in winemaker Nicolas Audebert to further refine the estate's offering. Nicolas brought with him a wealth of experience, most recently from a decade in Argentina where he oversaw the Cheval des Andes project (a collaboration between Ch. Cheval Blanc and Terrazas de los Andes).
Nicolas brought in mapping and terroir specialists Géocarta and Kees Van Leeuwen to create a soil survey of the vineyard. Based on this deep knowledge of the clay-limestone plateau, and clay and sand slopes, Nicolas has formulated phased plans to variously grub up, replant and co-plant areas of the vineyard.
"We'll replant a third of the vineyard with more Cabernet Franc than Merlot," explains Nicolas. "We really consider that the terroir can bring Cabernet Franc to the highest expression of fruit, elegance and precision."
In the winery, vinification takes place in stainless-steel tanks. The wines are aged for 16 months in oak, with 50% new barrels. The cellars have been carefully renovated in recent years.
You can read an interview with Ch. Berliquet's winemaker Nicolas Audebert here.
Ch. Berliquet has made a strong commitment to working sustainability. In addition to introducing environmentally responsible practices in the winery, they have recently planted hedges, grasses, walnut trees and introduced green corridors to increase biodiversity.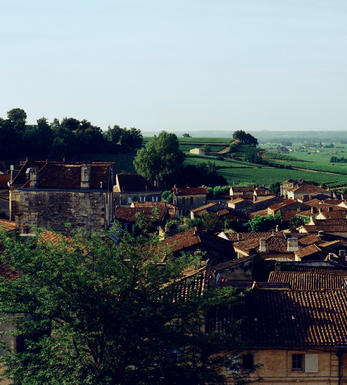 St-Emilion
St Emilion is one of Bordeaux's largest producing appellations, producing more wine than Listrac, Moulis, St Estèphe, Pauillac, St Julien and Margaux put together. St Emilion has been producing wine for longer than the Médoc but its lack of accessibility to Bordeaux's port and market-restricted exports to mainland Europe meant the region initially did not enjoy the commercial success that funded the great châteaux of the Left Bank.
St Emilion itself is the prettiest of Bordeaux's wine towns, perched on top of the steep limestone slopes upon which many of the region's finest vineyards are situated. However, more than half of the appellation's vineyards lie on the plain between the town and the Dordogne River on sandy, alluvial soils with a sprinkling of gravel.
Further diversity is added by a small, complex gravel bed to the north-east of the region on the border with Pomerol. Atypically for St Emilion, this allows Cabernet Franc and, to a lesser extent, Cabernet Sauvignon to prosper and defines the personality of the great wines such as Ch. Cheval Blanc.
In the early 1990s there was an explosion of experimentation and evolution, leading to the rise of the garagistes, producers of deeply-concentrated wines made in very small quantities and offered at high prices. The appellation is also surrounded by four satellite appellations, Montagne, Lussac, Puisseguin and St. Georges, which enjoy a family similarity but not the complexity of the best wines.
St Emilion was first officially classified in 1954, and is the most meritocratic classification system in Bordeaux, as it is regularly amended. The most recent revision of the classification was in 2012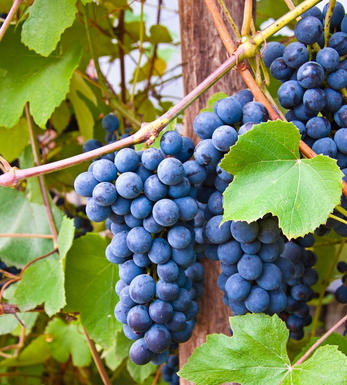 Merlot/Cabernet Franc
Merlot and Cabernet Franc are grape varieties commonly used in Bordeaux-style blends, particularly in the Bordeaux region of France. When these two grapes are blended, they can create a wine that combines the best characteristics of each variety.
Merlot is known for its smoothness, soft tannins, and ripe fruit flavours. It often contributes black cherry, plum, and chocolate flavours to the blend. The grapes are relatively easy to grow and ripen earlier than other Bordeaux varieties, making them versatile for blending.
Cabernet Franc, on the other hand, adds structure, depth, and complexity to the blend. It typically brings aromas of red fruits such as raspberry and strawberry, along with herbal notes like bell pepper and tobacco. These grapes have thinner skins and can be more challenging to cultivate, requiring specific growing conditions to reach their full potential.
When Merlot and Cabernet Franc are combined, the result is a well-balanced wine with various flavours and aromas. The blend often exhibits a Bordeaux wine's medium to full body, along with a smooth texture and moderate tannins. The specific flavour profile can vary depending on the proportions of each grape in the blend and the terroir and winemaking techniques employed.