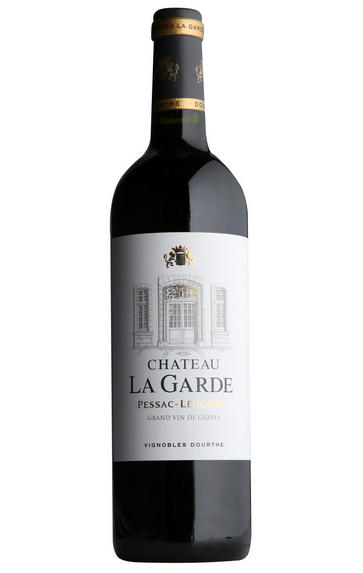 2021 Château la Garde, Pessac-Léognan, Bordeaux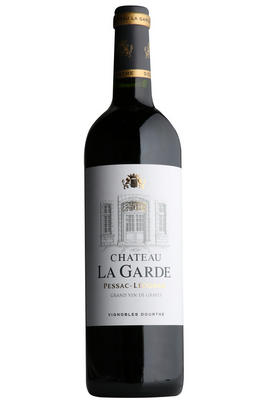 About this WINE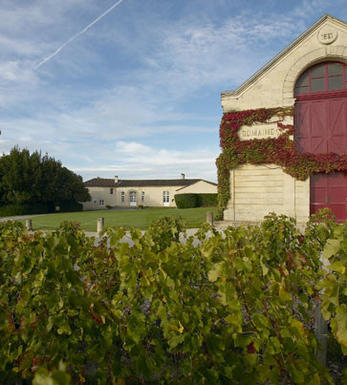 Chateau la Garde
Château La Garde is a rising star of the Pessac-Léognan wine appellation owned by the dynamic Bordeaux negociant company Dourthe-Kressman. It is a medium-sized property with 47 hectares of vineyards in, planted with Cabernet Sauvignon, Merlot and Sauvignon Blanc.

The Cabernet-dominated red wines are soft, well structured and packed with smooth, ripe fruit which makes them very attractive young, though they also possess good medium-term cellaring potential. The red wines display the true Graves minerality underneath an exuberant cassis-and-plums aroma.

Albeit predominantly a red wine vineyard, it does have at its heart a small patch of land which is more suited to the production of white wine, from which a mere 1,000 cases of exquisitely-scented, vibrant white Bordeaux is produced each year.

What is unique to La Garde is the presence in the vineyard of a parcel of rare Sauvignon Gris, a close cousin of the Sauvignon Blanc but a varietal which yields a slightly richer, rounder character to the finished blend. 50% of the wine comes from this grape and the touch of complexity it imparts lifts this wine above most of its competitors.

The investment made by Dourthe in both vineyard and cellar is now beginning to bear fruit, both figuratively and literally, in the form of exceptional wines of both colours, and any re-assessment of the Pessac-Léognan classification would surely see La Garde feature amongst the Classified Growths.