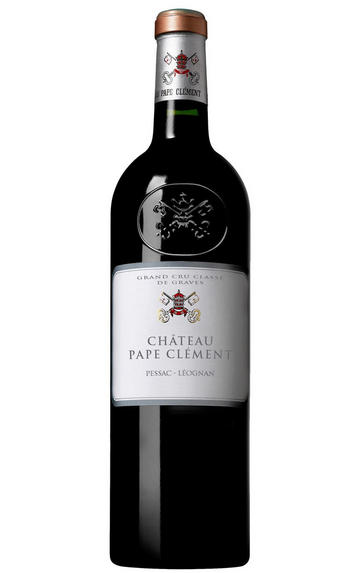 2021 Château Pape Clément, Pessac-Léognan, Bordeaux
Prices start from £287.00 per case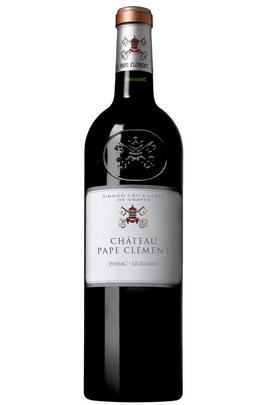 About this WINE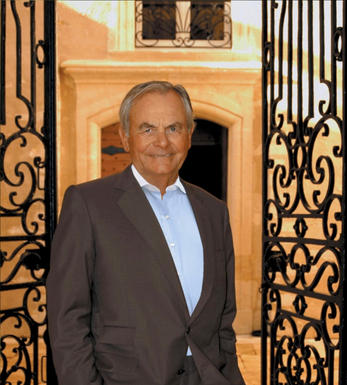 Chateau Pape Clement
Château Pape Clément is a Cru Classé Graves property that has one of the oldest documented histories of any Bordeaux vineyard, having been planted in 1300 by Bernard de Groth, the future Pope Clément V. In 1939 the estate was bought by the Montagne family and is now owned and run by Léo Montagne.

Pape Clément is located in the Bordeaux suburb of Pessac and consists of a chai and 32 hectares of vineyards, planted with Cabernet Sauvignon (60%), Merlot (40%) and small amounts of Sauvignon Blanc, Sémillon and Muscadelle.

The quality of the wines at Pape Clément slipped in the 1960s and 70s, largely because of under-investment. Bernard Magrez was appointed as general manager in 1985 and he turned Pape Clément's fortunes around. He introduced more rigorous selection in the vineyards, as well as installing stainless steel vats and raising the percentage of new oak casks used in the maturation process.

Pape Clément now produces one of the finest clarets in Pessac-Léognan.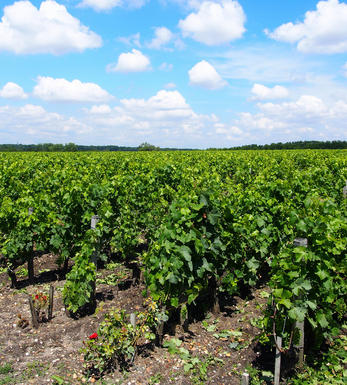 Pessac-Leognan
In 1986 a new communal district was created within Graves, in Bordeaux, based on the districts of Pessac and Léognan, the first of which lies within the suburbs of the city. Essentially this came about through pressure from Pessac-Léognan vignerons, who wished to disassociate themselves from growers with predominately sandy soils further south in Graves.
Pessac-Léognan has the best soils of the region, very similar to those of the Médoc, although the depth of gravel is more variable, and contains all the classed growths of the region. Some of its great names, including Ch. Haut-Brion, even sit serenely and resolutely in Bordeaux's southern urban sprawl.

The climate is milder than to the north of the city and the harvest can occur up to two weeks earlier. This gives the best wines a heady, rich and almost savoury character, laced with notes of tobacco, spice and leather. Further south, the soil is sandier with more clay, and the wines are lighter, fruity and suitable for earlier drinking.
Recommended Châteaux: Ch. Haut-Brion, Ch. la Mission Haut-Brion, Ch. Pape Clément, Ch Haut-Bailly, Domaine de Chevalier, Ch. Larrivet-Haut-Brion, Ch. Carmes Haut-Brion, Ch. La Garde, Villa Bel-Air.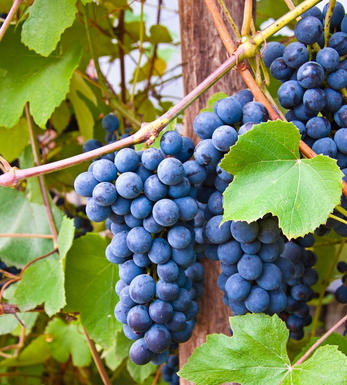 Merlot/Cabernet Franc
Merlot and Cabernet Franc are grape varieties commonly used in Bordeaux-style blends, particularly in the Bordeaux region of France. When these two grapes are blended, they can create a wine that combines the best characteristics of each variety.
Merlot is known for its smoothness, soft tannins, and ripe fruit flavours. It often contributes black cherry, plum, and chocolate flavours to the blend. The grapes are relatively easy to grow and ripen earlier than other Bordeaux varieties, making them versatile for blending.
Cabernet Franc, on the other hand, adds structure, depth, and complexity to the blend. It typically brings aromas of red fruits such as raspberry and strawberry, along with herbal notes like bell pepper and tobacco. These grapes have thinner skins and can be more challenging to cultivate, requiring specific growing conditions to reach their full potential.
When Merlot and Cabernet Franc are combined, the result is a well-balanced wine with various flavours and aromas. The blend often exhibits a Bordeaux wine's medium to full body, along with a smooth texture and moderate tannins. The specific flavour profile can vary depending on the proportions of each grape in the blend and the terroir and winemaking techniques employed.