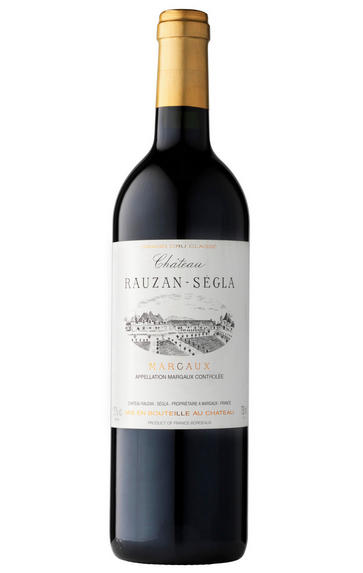 2021 Château Rauzan-Ségla, Margaux, Bordeaux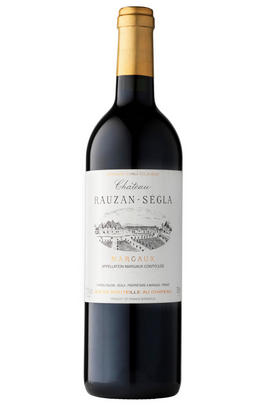 Critics reviews
Neal Martin, Vinous
94-96/100
According to Nicolas Audebert, the 2021 Rauzan Ségla has a reduced proportion of Merlot, as a consequence of which it was felt that the Petit Verdot crowded out the final blend and was thus demoted to the Deuxième Vin. Matured in 60% new oak for an intended 18 months, it has a surprisingly opulent bouquet with conspicuous Merlot that has the hubris to vie for attention with the Cabernet. Very pure and well-defined, this gains intensity in the glass. The palate is medium-bodied with very finely chiseled tannins, displaying disarming purity and poise. Minerally on the finish, with just the faintest hint of dark chocolate on the aftertaste. Precision, precision, precision. (13.0% alcohol)
Drink 2027 - 2060
Neal Martin, vinous.com, (May 2022) Read more
Antonio Galloni, Vinous
94-97/100
The 2021 Rauzan-Ségla is absolutely gorgeous. It offers up scents of graphite, savory herbs, licorice, chocolate and plum, all beautifully lifted by strong Cabernet Sauvignon inflections. Naturally, the 2021 doesn't have the mid-palate richness and overall intensity of recent years. Readers will find a tightly wound Margaux that balances classic structure with modern-day precision. I can't wait to see how it ages. Tasted four times.
Drink 2031 - 2051
Antonio Galloni, vinous.com (May 2022) Read more
Representing around 44% of the estate's production (more or less as usual), the 2021 Rauzan-Ségla unwinds in the glass with aromas of minty cassis, blackberries, loamy soil, dark chocolate and warm spices. Medium to full-bodied, deep and impressively concentrated, it's layered and seamless, with a sweet core of fruit, powdery tannins, lively acids and an impressively penetrating finish. The Rauzan team opted to ferment Merlot rather cooler than normal this year to moderate extraction. Tasted six times.
William Kelley, Wine Advocate (Apr 2022)
Pretty solid crimson. Much more complex nose than the Rauzan-Gassies. Sweet start and very polished tannins. A saline note adds interest. No sign of oak. The finish is impressively long and interesting without any dryness nor any excess of acidity. Very well judged and very Margaux though the opposite of concentrated or flashy. Complete and already relatively accessible.
Drink 2026 - 2042
James Lawther, jancisrobinson.com (May 2022) Read more
A firm and linear wine with crushed stone and some citrusy acidity, Medium body, creamy tannins and a fresh finish. Lively at the end. Currant, blackberry and fresh tobacco in the aftertaste. 75% cabernet sauvignon.
James Suckling, jamessuckling.com (May 2022) Read more
About this WINE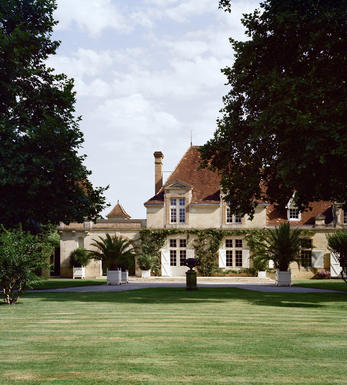 Chateau Rauzan-Segla
Château Rauzan-Ségla and Mouton Rothschild were considered the leading 2emé Cru Classé Bordeaux properties during the 19th century. However, while the fortunes of Mouton prospered in the 20th century, culminating in its elevation to 1er Cru status in 1973, Rauzan-Ségla`s reputation dwindled and a succession of disappointing wines were produced.
In the early 80s the Rauzan-Segla was sold and the renaissance began. The eminent Professor Peynaud was appointed as a consultant and the proportion of Cabernet Sauvignon in the blend was increased, as was the proportion of new oak used in the maturation process. In 1986, a brand-new cuverie was built.
A succession of eye-catching wines were produced at Rauzan-Ségla in the mid to late 80s and early 1990s. Rauzan-Segla was bought by Chanel in 1994.
There are now 45 hectares of vineyards at Rauzan-Ségla and the grapes (63% Cabernet Sauvignon, 35% Merlot, 2% Cabernet Franc) are fermented in temperature-controlled, stainless steel tanks. The wine is then matured in barriques (60% new) for 18 months.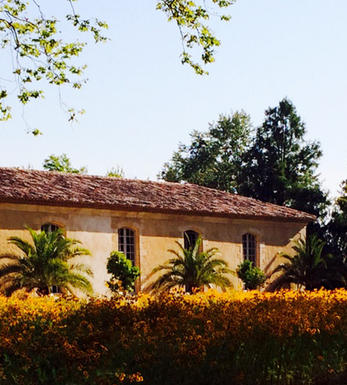 Margaux
If Pauillac can be seen as the bastion of 'traditional' Red Bordeaux, then Margaux represents its other facet in producing wines that are among Bordeaux's most sensual and alluring. It is the largest commune in the Médoc, encompassing the communes of Cantenac, Soussans, Arsac and Labaude, in addition to Margaux itself. Located in the centre of the Haut-Médoc, Margaux is the closest of the important communes to the city of Bordeaux.
The soils in Margaux are the lightest and most gravelly of the Médoc, with some also containing a high percentage of sand. Vineyards located in Cantenac and Margaux make up the core of the appelation with the best vineyard sites being located on well-drained slopes, whose lighter soils give Margaux its deft touch and silky perfumes. Further away from the water, there is a greater clay content and the wines are less dramatically perfumed.
Margaux is the most diffuse of all the Médoc appelations with a reputation for scaling the heights with irreproachable wines such as Ch. Margaux and Ch. Palmer, but also plumbing the depths, with too many other châteaux not fulfilling their potential. There has been an upward shift in recent years, but the appellation cannot yet boast the reliability of St Julien. However, the finest Margaux are exquisitely perfumed and models of refinement and subtlety which have few parallels in Bordeaux.
Recommended Châteaux: Ch. Margaux, Ch. Palmer, Ch. Brane-Cantenac, Ch. Rauzan-Ségla , Ch. Dufort-Vivens, Ch. Ferrière, Ch. du Tertre, Ch. Giscours, Ch. d'Angludet.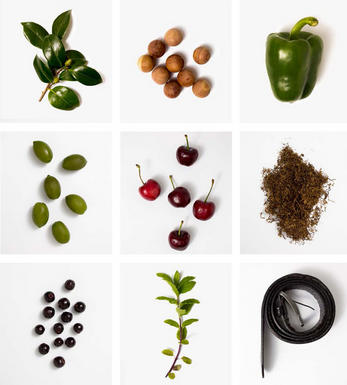 Cabernet Sauvignon Blend
Cabernet Sauvignon lends itself particularly well in blends with Merlot. This is actually the archetypal Bordeaux blend, though in different proportions in the sub-regions and sometimes topped up with Cabernet Franc, Malbec, and Petit Verdot.

In the Médoc and Graves the percentage of Cabernet Sauvignon in the blend can range from 95% (Mouton-Rothschild) to as low as 40%. It is particularly suited to the dry, warm, free- draining, gravel-rich soils and is responsible for the redolent cassis characteristics as well as the depth of colour, tannic structure and pronounced acidity of Médoc wines. However 100% Cabernet Sauvignon wines can be slightly hollow-tasting in the middle palate and Merlot with its generous, fleshy fruit flavours acts as a perfect foil by filling in this cavity.

In St-Emilion and Pomerol, the blends are Merlot dominated as Cabernet Sauvignon can struggle to ripen there - when it is included, it adds structure and body to the wine. Sassicaia is the most famous Bordeaux blend in Italy and has spawned many imitations, whereby the blend is now firmly established in the New World and particularly in California and Australia.