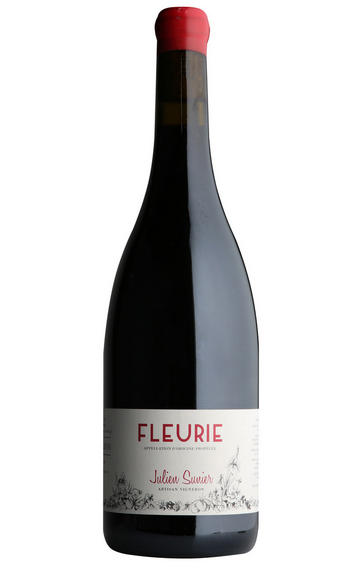 2021 Fleurie, Julien Sunier, Beaujolais
Prices start from £32.50 per bottle (75cl).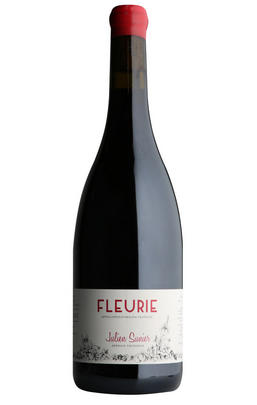 Critics reviews
A delicate and refined Fleurie with fragrant redcurrant and raspberry on the nose. The palate is light and ethereal, with superfine tannins providing a silky texture, lively acidity and a juicy cranberry finish. Charming and pleasing to the very last drop. Made from 25-60-year-old vines grown on granite soil. Carbonic maceration for 10-12 days followed by 8-10 months on lees in oak barrels.
Drink now
Victoria Daskal, Decanter.com
About this WINE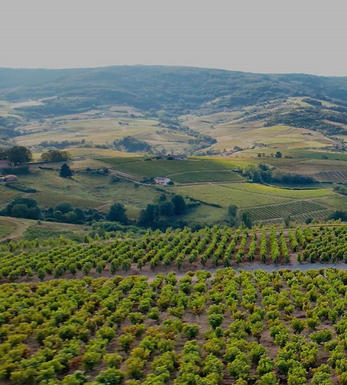 Domaine Julien Sunier
Born in Dijon to a non-winemaking family, Julien Sunier decided in his teens to pursue a career in wine. His interest was fostered by Christophe Roumier, a friend of his parents. After studying oenology and viticulture at university, Julien did work experience with Roumier and with Jasper Morris MW (the leading Burgundy specialist), in Jasper's days running Morris & Verdin.

Julien settled in Beaujolais to work for the large Boisset group, but always intended to establish his own domaine. In 2007 his purchased two hectares in Fleurie, which he farmed organically from the outset. Today his domaine extends to a little over five hectares – a small but perfectly formed property, with holdings in Fleurie, Régnié and Morgon. As well as wines from the crus, he makes a fabulous Beaujolais-Villages – Wild Soul – from bought-in grapes, grown in Lantignié.

Julien's approach in the winery is hands-off: he uses only natural yeast, minimal SO2 and rarely filters his wines, which are characterised by scintillating floral aromatics, great freshness, and a sense of place and energy. He is now well-established as one of the region's star producers, part of a wave of talented, ambitious young winemakers (many of those dedicated to organic viticulture) who are today redefining how Beaujolais is perceived.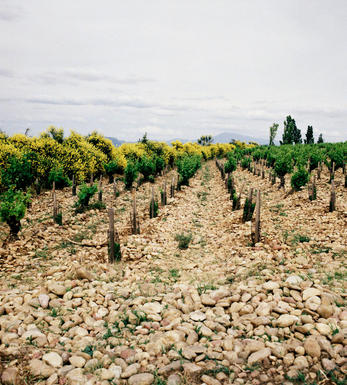 Fleurie
Evocatively-named, Fleurie epitomises all that is good about the region with its perfumed, silky, moreish style. Its 800ha of vineyards produce some of the finest, popular and most expensive wines in the region. As its name suggests, this quintessential Beaujolais is fresh, floral, fragrant and feminine.
Despite initial impressions to the contrary, its silky fruit has suprising depth and concentration that allows the wine to age as well as any in the region. At the same time it is wonderfully approachable almost immediately, which may also explain its popularity. Its more powerful examples, like Michel Chignard's 'Les Moriers' come from close to the border with northerly neighbour Moulin-à-Vent.
Recommended Producers: André Colonge, Michel Chignard, Bernard Métrat .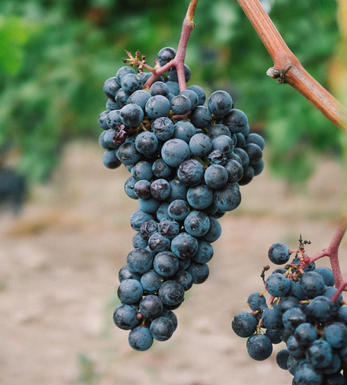 Gamay
A French variety planted predominately in Beaujolais where it is the grape behind everything from light and often acidic Beaujolais Nouveau through to the more serious and well-structured wines from the 10 cru villages. It takes its name from a hamlet just outside Chassagne-Montrachet and was at one stage widely planted on the Côte d`Or. However it was gradually phased out due to its poor yield and supposed poor quality of its wines.
The majority of Gamay wines in Beaujolais are labelled as Beaujolais or Beaujolais-Villages and are deliciously juicy, easy drinking, gulpable wines. Of more interest are the Cru wines from the 10 villages in the north of the region where the soil is predominantly granitic schist and where the vines are planted on gently undulating slopes. These can be well-structured, intensely perfumed wines, redolent of ripe black fruits and, while delicious young, will reward medium term cellaring.

Gamay is also grown in the Touraine region of the Loire where it produces soft, well-balanced, gluggable wines for drinking young.