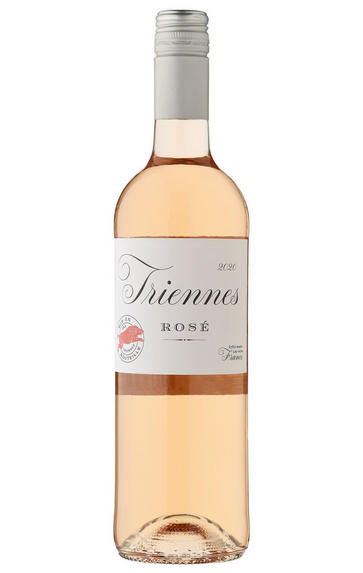 2021 Domaine de Triennes, Rosé, Méditerranée, Southern France
Prices start from £11.16 per bottle (75cl).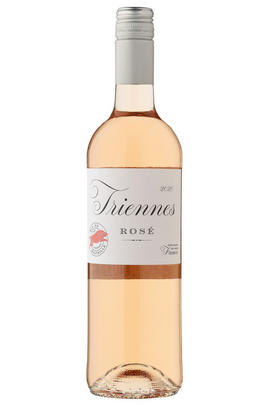 About this WINE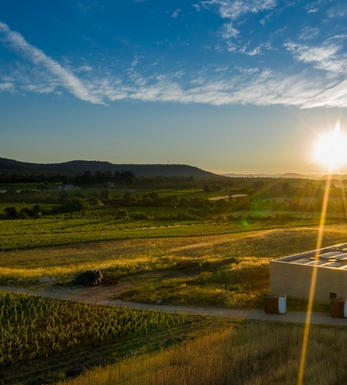 Domaine de Triennes
Domaine de Triennes was founded in 1989 by two superstars of Burgundy, Jacques Seyss of Domaine Dujac and Aubert de Villaine of Domaine de la Romanée-Conti. This estate, high up in the hills of the Var region of Provence, is fast establishing itself as one of the finest in the region.
Situated deep in truffle country, vines have been grown here for two thousand years. The name of the estate comes from the triennia, the festivities held in honour of Bacchus that took place every three years in Roman times.
This 40 hectare domaine boasts a range of grape varieties including Syrah, Viognier, Carignan, Cinsault, Chardonnay, Cabernet Sauvignon and Merlot. The cool nights and slow ripening produces top quality fruit that is shaped into ripe but extremely elegant wines by Jacques's talented son, Jeremy, who runs the estate.

Domaine de Triennes have an organic Ecocert certification and their St. Fleur Viogner is certified Biodynamic as of the 2011 vintage.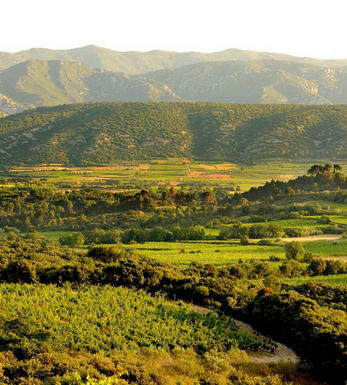 Vin de Pays
Althought not as stringent as those for AOC, Vin de Pays wines must fulfill certain criteria: they must exclusively derive from their named area, meet precise standards under analysis, come from 'recommended' grape varities (as per each département) and must receive a tasting accreditation.
The designation of Vin de Pays is divided into three tiers:
Vin de Pays Régionaux (regional)
These denominations include:
Vin de Pays Départementaux (departmental)
Names of these wines derive from the French départements (administrative divisions similar to English counties) in which the wine is made. There are about 50, for example,
Vin de Pays Loire-Atlantique is made in the Loire-Atlantique département, which is part of the regional designation Vin de Pays du Jardin de la France.
Vin de Pays de l'Aude (in Aude)
Vin de Pays de l'Hérault ( in L'Hérault) in Languedoc
Vin de Pays de Zone (local)
These are the smallest subdivions of Vin de Pays and are, for the most part, to be found in the Languedoc region. Local names are often drawn from a geographical feature (sometimes no longer recognisable) or historical event. Examples of local names are Vin de Pays des Marche de Bretagne, Vin de Pays des Coteaux du Quercy, Vin de Pays de Cathare and Vin de Pays de la Vallée du Paradis.
The most important of the Vins de Pays is Vin de Pays d'Oc, which is France's prime source of varietal wine. Roughly 85% of Vins de Pays originate in Languedoc-Roussillon, Provence or the southern Rhône, with a further 6% coming from the Loire. The vast majority of Vin de Pays is red. In terms of price, Vin de Pays is typically young, simple wine from high-yielding vines, and it is usually sold for less than an AOC equivalent.
Wine-growers may choose to bottle their wines as Vin du Pays to take advantage of the flexibility afforded by this designation (for example, certain -usually international- grape varieties and wine making techniques may be prohibited by their local AOC regulations, but they are permitted by their local Vin de Pays).
Thanks to the efforts of some particularly ambitious wine-makers, there are now numerous Vins de Pays that are internationally acclaimed. Some top class estates, such as René Rostaing in Côte Rôtie and Domaine de Coudoulet produce excellent wines in the Vin de Pays designation, as well as bottling using their AOC.
Notably, the acclaimed Mas de Daumas Gassac produces all its wines exclusively as Vin de Pays (VdP de l'Herault)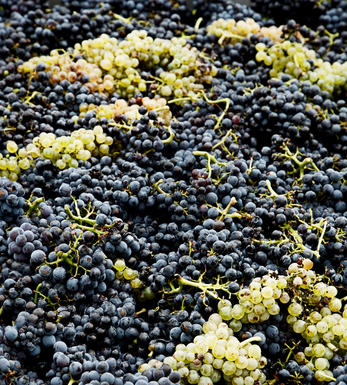 Other Varieties
There are over 200 different grape varieties used in modern wine making (from a total of over 1000). Most lesser known blends and varieties are traditional to specific parts of the world.