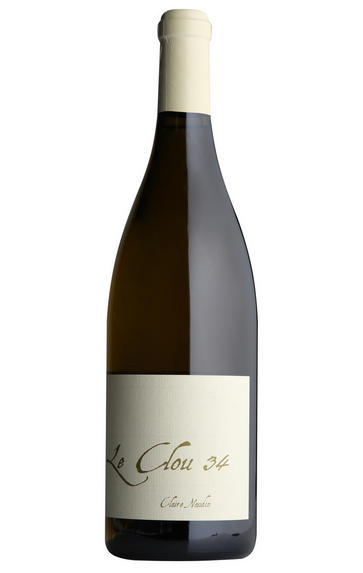 2021 Le Clou 34, Domaine Naudin-Ferrand, Vin de France
Prices start from £320.00 per case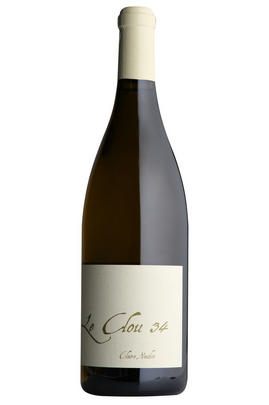 About this WINE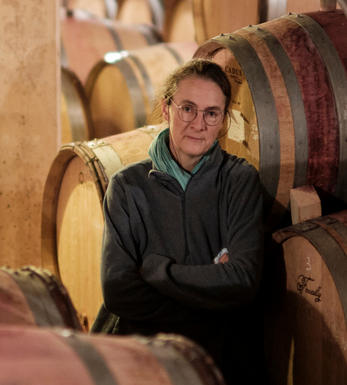 Domaine Naudin-Ferrand
Claire Naudin, one of Henri Naudin-Ferrand's three daughters, has been in charge of this small domaine based in the Hautes Côtes at Magny-les-Villers, a village that sits astride the dividing line between Hautes Côtes de Beaune and Hautes Côtes de Nuits, since 1994.

Claire is relatively susceptible to sulphur and uses the product as little as possible. Though some of the wines are made in an 'orthodox fashion, the most exciting wines are those which are vinified with whole bunches (all the stems) and without sulphur, though some SO2 is added at bottling to ensure that the wines remain stable thereafter.

Claire's theory, which her wines bear out admirably, is that there is none of the harshness sometimes evident when the bunches are vinified with their stems if sulphur is not used. Instead a magical floral perfume emanates from the wine.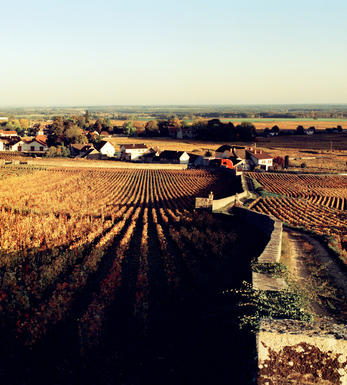 Burgundy
Burgundy never quite achieved its political ambitions of being a kingdom in its own right, but for many, the region produces some of the most regal red and white wines in the world.
In Burgundy there are 100 different appellations, numerous individual vineyards and more than 3,000 individual producers. Around 15 million cases are produced annually from 26,500ha of vines in Burgundy, which is usually sub-divided into five regions: Chablis in the Yonne department; the Côte de Nuits and Côte de Beaune in the department of the Côte d'Or; and the Chalonnais and Mâconnais in the Saone-et-Loire.
The world's most famous white wine grape may have originated in Burgundy, where there's a village called Chardonnay (near Mâcon). This marvellous, full-bodied grape responds well to barrel ageing and can produce wines of great complexity that can age for decades. More often than not though, in recent times, the wines are better enjoyed in their youth. The simpler white wines of Chablis to the north, and the Mâconnais in the south, are usually made in stainless steel to preserve freshness.

The heartland for white Burgundy is the Côte de Beaune with its three great villages, Meursault, Puligny-Montrachet and Chassagne-Montrachet. Here the vineyard classification system really comes into its own. On the flattest land, the wines will be classed only as generic Bourgogne Blanc; as the slope begins to rise, the wines are designated by the name of their village. At mid-slope, the finest vineyards (whose wines are bottled separately) are categorised as Premier Cru (eg Les Charmes) or Grand Cru (Le Montrachet).

Though attractive wines can be found in the Côte Chalonnais (Mercurey, Givry), the great red wines of Burgundy are found in the Côte d'Or. The line of magical villages which constitutes the Côte de Nuits, Gevrey-Chambertin, Morey-St Denis, Chambolle-Musigny, Vougeot, Vosne-Romanée and Nuits-St Georges is practically a roll call of great names. The Côte de Beaune competes through such gems as Volnay and Pommard, which are adjacent yet contrasting villages: lacy elegance for the wines of Volnay, while sturdy and more structured in those from Pommard.
Whereas Burgundy used to be considered a veritable minefield because of the complexity of choice, these days it is more of a playground for the adventurous wine lover, thanks to the vast increase in number of quality-conscious, properly-trained producers.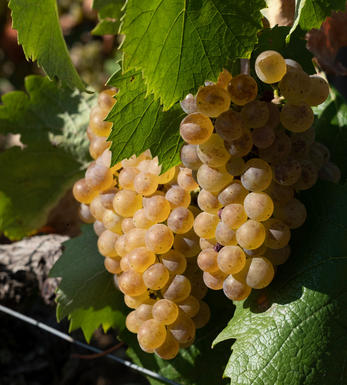 Aligoté
A grape that was first recorded in Burgundy in the 18th century and is still planted almost exclusively there, though there are limited plantings in Bulgaria, Moldavia and even California. It is a moderate-yielding grape that tends to perform best on south-east facing slopes and in warm, dry years.
For your Burgundian vigneron, Aligoté is not nearly as profitable to grow as Chardonnay - consequently it tends to be relegated to lower quality vineyards. In the wrong hands and in the wrong sites it can produce thin, raspingly acidic wines that are remarkably undistinguished. However the best growers produce balanced examples with nutty and citrus hints which are most appealing to drink. The best Aligoté wines traditionally come from Bouzeron in the Côte Chalonnaise. Along with blackcurrant liqueur, it is the key ingredient of Kir.