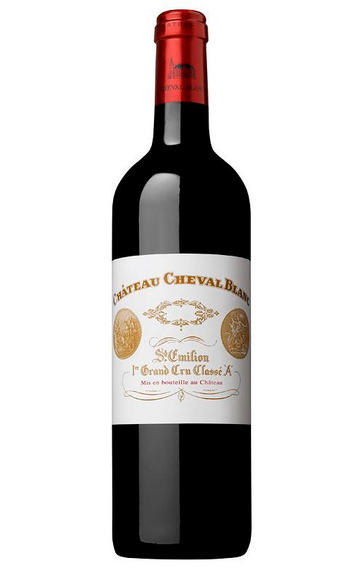 2021 Château Cheval Blanc, St Emilion, Bordeaux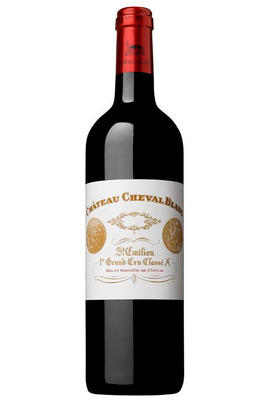 Critics reviews
Neal Martin, Vinous
95-97/100
The 2021 Cheval Blanc was picked between September 22 and October 14, and for the first time in many years there is a higher proportion of Cabernet Franc. This has a lovely bouquet, very clean and precise, featuring black cherry, wild mint, sous-bois and orange sorbet, all vivacious and very focused. The palate is medium-bodied with fine-grained tannins, quite structured and very linear and strict. A bit like Ausone, this is an uncompromising Cheval Blanc, very saline and marine-influenced. While not as flattering as the 2020, it will appeal more to those who prefer a cerebral Cheval Blanc. One of the stars of the Right Bank in this challenging growing season.
Drink 2030 - 2065
Neal Martin, vinous.com (May 2022)
The 30th anniversary with Pierre Lurton as director, and the last official year as Premier Grand Cru Classé A following their withdrawal from the St Emilion ranking. Worth marking out for that fact alone, along with Ausone and Angélus, as whatever happens next there might be kudos in future years for having the last vintage where these three estates were at the top of the classification. This is easily one of the wines of the vintage, powerful, classical and intellectual, with stretched out, taut tannins and a slow build of raspberry, redcurrant and blueberry fruits, run through with rosebud and peony aromatics. It's not voluptuous like the 2015 or 2018 Cheval, but has gorgeous balance and depth, and will deliver for decades, putting it in a select band of 2021 estates. Biggest percentage of Cabernet Franc since 2011, and the first time to use more Cabernet Franc than Merlot in the blend. Ageing is expected to be 19 months, to ensure a little extra polish on the tannins. No chaptilisation. Lurton's first vintage of 1991, by the way, was also impacted by frost, but far more severely, to the point where they made no 1st wine for the only time in their modern history.
Drink 2026 - 2042
Jane Anson, janeanson.com (May 2022) Read more
A terrific achievement, the 2021 Cheval Blanc is a blend of 52% Cabernet Franc, 33% Merlot and 5% Cabernet Sauvignon. Unfurling in the glass with aromas of raspberries and cherries mingled with notions of cigar wrapper, vine smoke, rose petals and violets, it's full-bodied, layered and concentrated, with an elegantly muscular chassis of ripe, powdery tannin and lively animating acids. Long and penetrating, this is a serious, rather structured young Cheval Blanc that will require and reward patience.
William Kelley, Wine Advocate (Apr 2022) Read more
Deep crimson hue. Fragrant and floral with a hint of mint, the same returning on the palate. Focused and precise, the fruit juicy and the plentiful tannins finely grained. Low-key but elegant and refined. Should fill out more in bottle.
Drink 2030 - 2046
James Lawther, jancisrobinson.com (May 2022)
About this WINE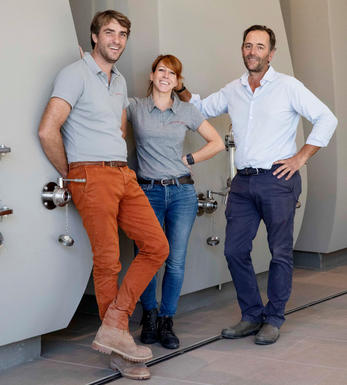 Chateau Cheval Blanc
Château Cheval Blanc, a 1er Grand Cru Classé (A) is unquestionably the leading estate in St. Emilion. It is located in the north-west of the St. Emilion appellation, bordering Pomerol.
Cheval Blanc's vineyards (Merlot 39%, Cabernet Franc 57%, Malbec 3%, Cabernet Sauvignon 1%) enjoy a variety of soils: gravel, clay and sand, all underpinned by an impermeable sedimentary rock (`crasse de fer'). Fermentation and maceration last 4 weeks in stainless steel vats, followed by 18 months' maturation in new oak barrels.
Cheval Blanc produces the most famous Cabernet Franc-based wine in the world and present régisseur Pierre Lurton is amongst the most talented winemakers working in Bordeaux today. Cheval Blanc requires a minimum 10 years of bottle age and the best vintages can last for 50 years or more.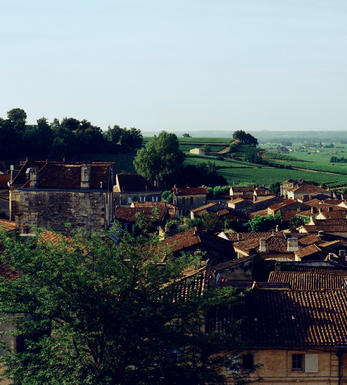 St-Emilion
St Emilion is one of Bordeaux's largest producing appellations, producing more wine than Listrac, Moulis, St Estèphe, Pauillac, St Julien and Margaux put together. St Emilion has been producing wine for longer than the Médoc but its lack of accessibility to Bordeaux's port and market-restricted exports to mainland Europe meant the region initially did not enjoy the commercial success that funded the great châteaux of the Left Bank.
St Emilion itself is the prettiest of Bordeaux's wine towns, perched on top of the steep limestone slopes upon which many of the region's finest vineyards are situated. However, more than half of the appellation's vineyards lie on the plain between the town and the Dordogne River on sandy, alluvial soils with a sprinkling of gravel.
Further diversity is added by a small, complex gravel bed to the north-east of the region on the border with Pomerol. Atypically for St Emilion, this allows Cabernet Franc and, to a lesser extent, Cabernet Sauvignon to prosper and defines the personality of the great wines such as Ch. Cheval Blanc.
In the early 1990s there was an explosion of experimentation and evolution, leading to the rise of the garagistes, producers of deeply-concentrated wines made in very small quantities and offered at high prices. The appellation is also surrounded by four satellite appellations, Montagne, Lussac, Puisseguin and St. Georges, which enjoy a family similarity but not the complexity of the best wines.
St Emilion was first officially classified in 1954, and is the most meritocratic classification system in Bordeaux, as it is regularly amended. The most recent revision of the classification was in 2012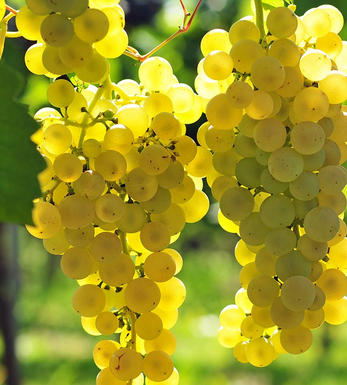 Chasselas
A white grape variety that is believed to have originated in Egypt. It takes its name from a village in the Saone-et-Loire departement where it is grown to produce Pouilly-sur-Loire. It is widely planted around the world though more often as a table grape than for wine production.
In Germany it is known as Weisser Gutedel, and in France is often known as Chasselas de Moissac. It is the most widely planted variety in Switzerland where it is known as Fendant.
It was first planted in Alsace in the 17th century and is generally blended with other grapes and sold as Edelzwicker. The authorities are not keen on the grape and have banned any new plantings. It is a relatively easy variety to cultivate although its naturally high vigour means it is not suited to very dry and very fertile soils.