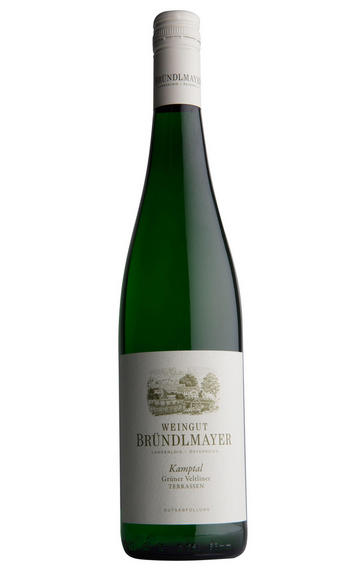 2021 Grüner Veltliner, Kamptaler Terrassen, Willi Bründlmayer, Kamptal, Austria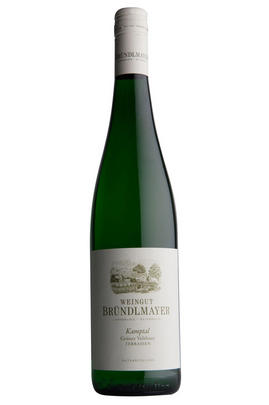 About this WINE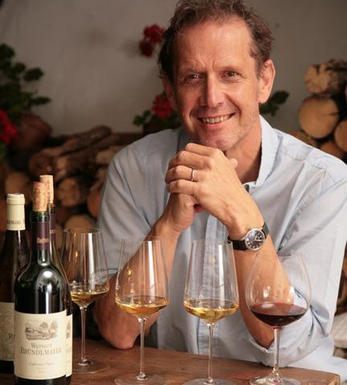 Willi Brundlmayer
Willi Bründlmayer is widely recognised as one of Austria's most gifted winemakers. He is best known for his Rieslings and Grüner Veltliners, although he also makes very high quality Chardonnays.
He has 57 hectares of vineyards, superbly sited high up on slopes around the wine town of Langenlois. His best site is the Heiligenstein vineyard where the rocky granite/slate soils produce Rieslings of astonishing mineral intensity, which age beautifully.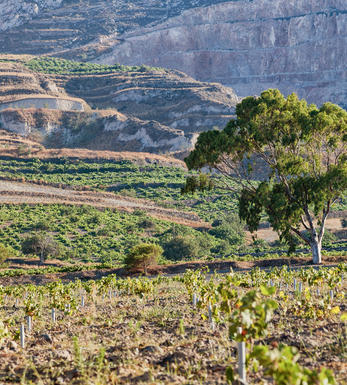 Kamptal
Kamptal's vineyards in Lower Austria lie around the river Kamp, running north-east from the Wachau, but the region is dominated by the dramatic hill of Heiligenstein, around which the regions finest vineyards are to be found. 
Without the moderation of the Danube, this is a hotter, drier region. Riesling and Grüner Veltliner are still important, although other varieties, including red, make an appearance. The wines are fleshier but more accessible than those of the Wachau, but also manage to accentuate the spicy notes to be found in these varieties. 
Recommended Producers:
Willi Bründlmayer was one of the first to make a name internationally, but his friend Michael Moosbrugger at Schloss Gobelsburg makes arguably the most complex wines of the region. Weingut Hiedler offers fine value for money.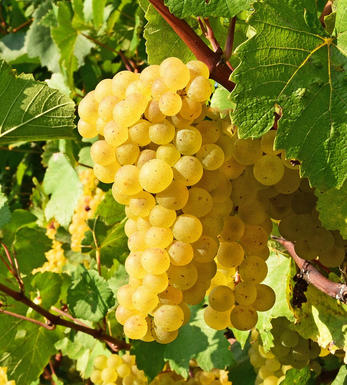 Grüner Veltliner
Grüner Veltliner is Austria's most famous grape variety. It is indigenous to Austria and is grown extensively in every Austrian wine region with the exception of Steiermark. It constitutes 36% of all vineyard plantings with the best wines coming from the north-east of the country, particularly regions such as the Wachau, Kamptal and Kremstal which border the Danube river.
Grüner Veltliner is a late ripening variety that typically produces wines that are pale green in colour and display fruit notes of grapefruits, limes, pears, and sometimes hints of white pepper. They normally possess a steely backbone of acidity which enables the best bottles to age gracefully. The grape's natural acidity accompanied by its restrained and understated fruit characters makes its wines ideal partners for food. A marvellous alternative to the more mainstream white grape varieties.