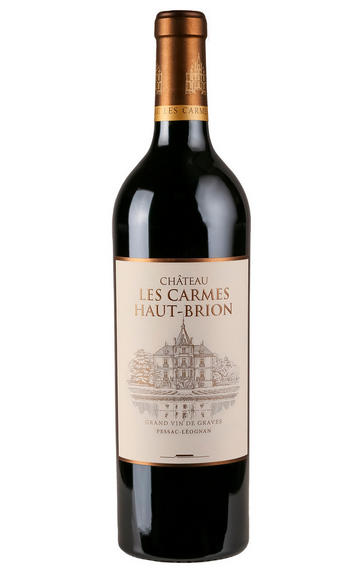 2021 Château les Carmes Haut-Brion, Pessac-Léognan, Bordeaux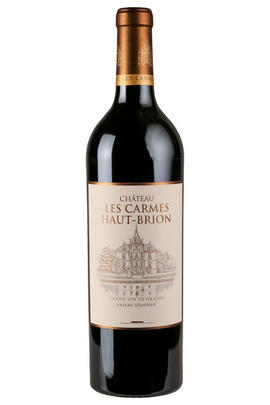 About this WINE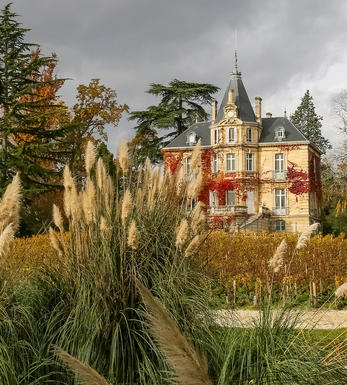 Château les Carmes Haut-Brion
Château les Carmes Haut-Brion is a 10.3-hectare wine estate in Pessac-Léognan on the Left Bank of Bordeaux. The property was established over 400 years ago. It takes its name from the Carmelites, the order of monks that tended it for almost 200 years. Once a little-known neighbour of the world-famous Châteaux Haut-Brion and La Mission Haut-Brion, things have changed rapidly here in recent years and it is today one of Bordeaux's most exciting names. In 2010, the estate was acquired by Patrice Pichet, a French property developer. He quickly enlisted the dynamic Guillaume Pouthier as winemaker and director, and this has been a truly hot property ever since.
The wine here is stylistically unique within Bordeaux. This is in part due to the vineyard: the estate sits just outside the city of Bordeaux, with some limestone soils to complement the more typical gravel and clay. There is a high proportion of old-vine Cabernet Franc, rarely seen to any great extent on the Left Bank. The team has worked very hard to understand the specificities of each plot and sub-plot, enabling them to react to specific needs – but only where necessary.
Guillaume Pouthier is also a serial innovator. He is a proponent of whole-bunch fermentation, which is virtually unheard of in Bordeaux. Extraction, an important winemaking process, is handled differently here too: Guillaume uses a very gentle method of infusion rather than the more typical pumping-over or punching-down. The wines are matured in a combination of new French oak barrels, large oak casks and amphorae.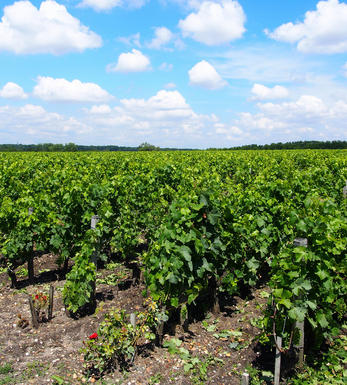 Pessac-Leognan
In 1986 a new communal district was created within Graves, in Bordeaux, based on the districts of Pessac and Léognan, the first of which lies within the suburbs of the city. Essentially this came about through pressure from Pessac-Léognan vignerons, who wished to disassociate themselves from growers with predominately sandy soils further south in Graves.
Pessac-Léognan has the best soils of the region, very similar to those of the Médoc, although the depth of gravel is more variable, and contains all the classed growths of the region. Some of its great names, including Ch. Haut-Brion, even sit serenely and resolutely in Bordeaux's southern urban sprawl.

The climate is milder than to the north of the city and the harvest can occur up to two weeks earlier. This gives the best wines a heady, rich and almost savoury character, laced with notes of tobacco, spice and leather. Further south, the soil is sandier with more clay, and the wines are lighter, fruity and suitable for earlier drinking.
Recommended Châteaux: Ch. Haut-Brion, Ch. la Mission Haut-Brion, Ch. Pape Clément, Ch Haut-Bailly, Domaine de Chevalier, Ch. Larrivet-Haut-Brion, Ch. Carmes Haut-Brion, Ch. La Garde, Villa Bel-Air.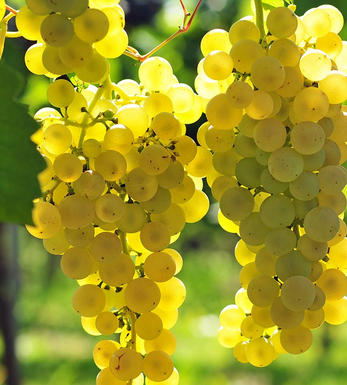 Chasselas
A white grape variety that is believed to have originated in Egypt. It takes its name from a village in the Saone-et-Loire departement where it is grown to produce Pouilly-sur-Loire. It is widely planted around the world though more often as a table grape than for wine production.
In Germany it is known as Weisser Gutedel, and in France is often known as Chasselas de Moissac. It is the most widely planted variety in Switzerland where it is known as Fendant.
It was first planted in Alsace in the 17th century and is generally blended with other grapes and sold as Edelzwicker. The authorities are not keen on the grape and have banned any new plantings. It is a relatively easy variety to cultivate although its naturally high vigour means it is not suited to very dry and very fertile soils.