2021 Château Troplong Mondot, St Emilion, Bordeaux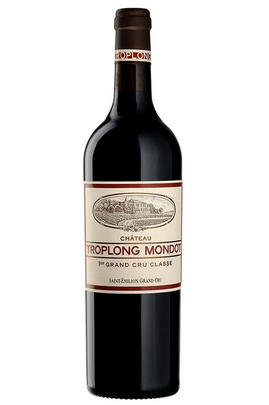 Critics reviews
Neal Martin, Vinous
93-95/100
Aymeric de Gironde, who without exaggeration has revolutionized this Saint-Émilion estate, told me that in 2021, the Troplong Mondot comes exclusively from the heart of the original vineyard, mainly on molasse soils. It was picked from September 17 to October 18, unusually finishing with the Merlot, and has 13.5% alcohol without any chaptalization or saignée. The focused blackberry, raspberry and iris petal scented nose is very delineated, yet more reserved than recent vintages. (A second sample at the château had a little more chutzpah.) The palate is medium-bodied with firm, slightly chalky tannins and a fine bead of acidity that imports liveliness and verticality. This Troplong-Mondot is imbued with a palpably mineral-driven finish. I am full of admiration for this cerebral wine, though I wager that it will need several years in bottle.
Drink 2028 - 2044
Neal Martin, vinous.com, (May 2022) Read more
Antonio Galloni, Vinous
95-97/100
The 2021 Troplong Mondot is shockingly raw and untamed, but in the very best sense of those terms. A wine of energy and pure power, the 2021 is going to need a number of years to be at its best, but it is certainly very impressive in the early going. The 2021 clocks in at 13.5%, which has not been seen here since the 1990s. The 2021 is not an easy wine to taste at this stage, as it is not fully formed. I won't be surprised if the 2021 turns out even better than this note suggests. It is a dazzling wine by any measure, and a far cry from the wines of decade ago, when the malolactic fermentations were often not finished when en primeur samples were presented! Superb. Drink 2031-2051.

Antonio Galloni, vinous.com (May 2022)
The natural density that they have at Troplong was extremely helpful in a vintage like 2021. This is a little more reserved than a typical year, but very much delivers signature power. Expect gunsmoke, fern and raspberry leaf alongside cherry pit and saffron salinity, black cherry fruits, rosebud, anis, fennel spice, all with the powerful and concentrated signature of limestone. I was here on the last day of harvest, and I remember how healthy the grapes were. This is the first vintage where the cellar has been completely finished, moving from 20 to 42 tanks. No chaptilisation (but the natural 13.5%abv is extremely rare at this late ripening property, and a real indication of how long it took for sugars to climb in this vintage).
Drink 2028 - 2040
Jane Anson, janeanson.com (May 2022) Read more
The 2021 Troplong Mondot shows considerable promise, exhibiting aromas of plums and wild berries mingled with notions of sweet spices, rose petals, vine smoke and raw cocoa, followed by a medium to full-bodied, seamless palate endowed with impressive intensity and texture. Built around beautifully refined, powdery tannins and lively acids, it concludes with a long, mouthwateringly saline finish. Macerations here were long but gentle, including a long cold soak before fermentation, and the blend, after much deliberation, is 85% Merlot, 13% Cabernet Sauvignon and 2% Cabernet Franc. Tasted four times.
William Kelley, Wine Advocate (Apr 2022) Read more
Deep colour. Floral notes with an attractive density of fruit. Finely structured, velvety tannins providing the framework. Minty freshness as well, the finish chalky. Balanced with all the components in place.
Drink 2027 - 2042
James Lawther, jancisrobinson.com (May 2022) Read more
Lovely density here with a solid center-palate of fruit and fine tannins. Medium body. Underlying salinity and oyster-shell character in the finish. Well defined. Grows at the end.
James Suckling, jamessuckling.com (May 2022) Read more
About this WINE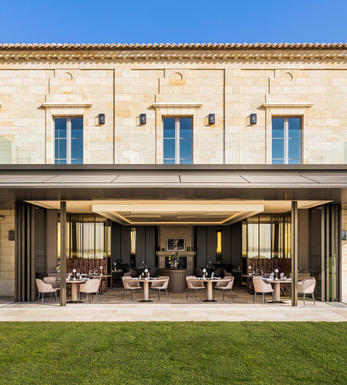 Château Troplong Mondot
Château Troplong Mondot is a St. Emilion Premier Grand Cru Classé property that has in the last decade been producing wines that are the equal of many 1er Grand Cru Classé estates. Its handsome château dates back to 1745 and Troplong-Mondot was originally part of one sizeable domaine which included the vineyards of Château Pavie. It became autonomous in 1850 when it was acquired by Raymond Troplong. Later on, it was bought by Alexandre Valette and today it is owned and run by his great-granddaughter, Christine and her husband Xavier Pariente.
Troplong Mondot has 30 hectares of vineyards well-sited alongside the hill of Mondot to the north-east of the St-Emilion appellation. The soils are rich in limestone clay and are planted with Merlot (90%), Cabernet Franc (5%) and Cabernet Sauvignon (5%). The grapes are hand-harvested and then fermented in temperature-controlled, stainless steel tanks. The wine is then aged in oak barriques (75% new) for 18 months. It is bottled unfiltered.
Guru oenologist Michel Rolland has been a consultant at Troplong Mondot since the mid 1980s.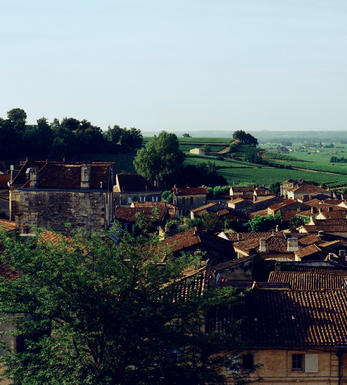 St-Emilion
St Emilion is one of Bordeaux's largest producing appellations, producing more wine than Listrac, Moulis, St Estèphe, Pauillac, St Julien and Margaux put together. St Emilion has been producing wine for longer than the Médoc but its lack of accessibility to Bordeaux's port and market-restricted exports to mainland Europe meant the region initially did not enjoy the commercial success that funded the great châteaux of the Left Bank.
St Emilion itself is the prettiest of Bordeaux's wine towns, perched on top of the steep limestone slopes upon which many of the region's finest vineyards are situated. However, more than half of the appellation's vineyards lie on the plain between the town and the Dordogne River on sandy, alluvial soils with a sprinkling of gravel.
Further diversity is added by a small, complex gravel bed to the north-east of the region on the border with Pomerol. Atypically for St Emilion, this allows Cabernet Franc and, to a lesser extent, Cabernet Sauvignon to prosper and defines the personality of the great wines such as Ch. Cheval Blanc.
In the early 1990s there was an explosion of experimentation and evolution, leading to the rise of the garagistes, producers of deeply-concentrated wines made in very small quantities and offered at high prices. The appellation is also surrounded by four satellite appellations, Montagne, Lussac, Puisseguin and St. Georges, which enjoy a family similarity but not the complexity of the best wines.
St Emilion was first officially classified in 1954, and is the most meritocratic classification system in Bordeaux, as it is regularly amended. The most recent revision of the classification was in 2012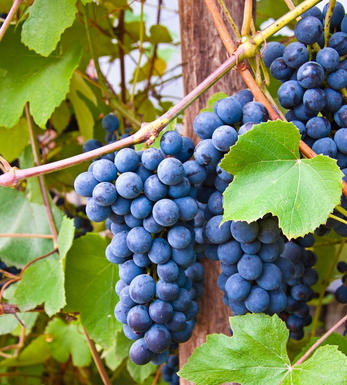 Merlot/Cabernet Franc
Merlot and Cabernet Franc are grape varieties commonly used in Bordeaux-style blends, particularly in the Bordeaux region of France. When these two grapes are blended, they can create a wine that combines the best characteristics of each variety.
Merlot is known for its smoothness, soft tannins, and ripe fruit flavours. It often contributes black cherry, plum, and chocolate flavours to the blend. The grapes are relatively easy to grow and ripen earlier than other Bordeaux varieties, making them versatile for blending.
Cabernet Franc, on the other hand, adds structure, depth, and complexity to the blend. It typically brings aromas of red fruits such as raspberry and strawberry, along with herbal notes like bell pepper and tobacco. These grapes have thinner skins and can be more challenging to cultivate, requiring specific growing conditions to reach their full potential.
When Merlot and Cabernet Franc are combined, the result is a well-balanced wine with various flavours and aromas. The blend often exhibits a Bordeaux wine's medium to full body, along with a smooth texture and moderate tannins. The specific flavour profile can vary depending on the proportions of each grape in the blend and the terroir and winemaking techniques employed.