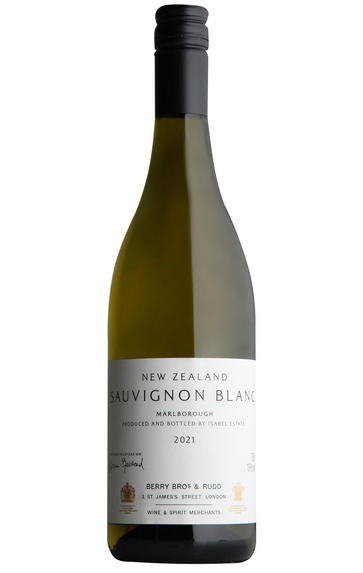 2021 Berry Bros. & Rudd New Zealand Sauvignon Blanc by Isabel Estate, Marlborough
Critics reviews
Made for Berry Bros by Jeremy McKenzie of Isabel Estate. Fresh green aromas: apples, grasses, gooseberry. Lively palate with lovely purity of fruit and a cleansing minerality; refreshing and elegant with a lovely note of creaminess from partial oak fermentation. From the high-quality 2021 vintage, this is good value.
Drink 2023 - 2025
Julie Sheppard, Decanter.com (February 2023)
About this WINE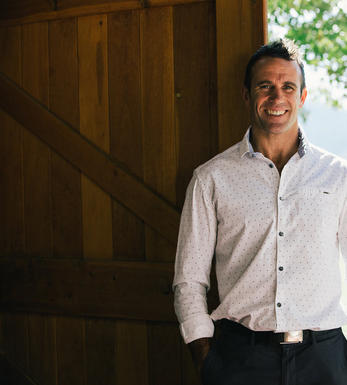 Isabel Estate
Isabel Estate was established by Mike and Robyn Tiller in 1980 with the ambition of producing premium, classic grape varieties in Marlborough, New Zealand's largest wine area, which is situated at the top of the South Island. Prior to the 1994 vintage, Isabel Estate supplied Marlborough's leading wine producers - including Cloudy Bay - with grapes, but since then has produced its own single-vineyard wines. The estate is now owned by the Australian drinks company, Pinnacle, which has focused on investment in the vineyards and winery since it took over in 2014. Ex-Villa Maria winemaker Jeremy McKenzie is now in charge of the wines and is dedicated to ensuring the high quality that is synonymous with this estate.
Located in the Wairau Valley area of Marlborough, Isabel Estate benefits from extensive sunshine hours combined with a long, cool growing season. The site itself is unusual for Marlborough, combining free-draining gravels with a narrow layer of clay in the subsoil, preventing excess water loss from the gravel.
Concentration is achieved through densely planted vines, double the usual number in Marlborough. Sustainable viticultural practices are used, including mulching and organic fertilisers to maintain soil nutrition. The cool, dry climate allows sprays to be kept to a minimum.
From the outset, Isabel set a new trend among Marlborough Sauvignon Blanc producers – a style now being adopted elsewhere. Twenty percent of the hand-harvested fruit is fermented in small, French oak barrels to give a subtle, creamy weave to the palate.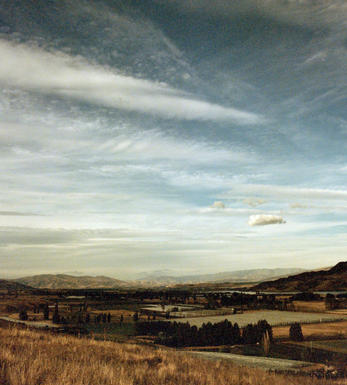 Marlborough
New Zealand's answer to Napa Valley, Marlborough is a veritable engine room that in 2006 accounted for 47 percent (10,419 hectares) of the country's vines, and over 60 percent of its production, even though it is home to just 20 percent of the nation's 530 wineries. Around 76 percent of the vineyards are planted with Sauvignon Blanc.
Located on the north-easterly tip of South Island at a latitude of 41.3 degrees South, the Marlborough flats are protected from the tropical north-westerlies by the Richmond Ranges, separating Marlborough from Nelson. It is similarly protected from the frost-bearing Antarctic south-easterlies racing up the eastern coastline by the Kaikoura Ranges. The region consequently experiences low rainfall, together with high sunshine hours and a significant diurnal shift between day and night temperatures, thus preserving the aromatics.
The Marlborough viticultural zone, now being delineated, actually consists of three sub-regions: the fertile, alluvial soils of the Wairau Valley on the northern side (site of the original Marlborough settlement in 1880, and subsequently to Montana in 1973) is constantly fed by a subterranean aquifer, resulting in an easy, tutti-frutti style of Sauvignon Blanc best exemplified by Hunters wine.
The Southern Valleys zone on the opposite side of the Valley comprise drier, stonier, poorer soils and clay knolls (such as those of the Brancott Valley), delivering a fuller, more structured, defined, gooseberry and limey Sauvignon Blanc with more bite and poise; Cloudy Bay (who put the region on the world map in 1985), Dog Point, Isabel Estate and the Winegrowers of Ara all inhabit this stretch of the Valley.
Lastly there's the Awatere Valley, which is located across the Kaikouras on ancient black volcanic soils amid a cooler climate, with harvests often running two weeks behind those in the Wairau Valley; the Awatere style of Sauvignon Blanc is peachier and richer than elsewhere, with Vavasour a fine example.

Although most wines are vinified in stainless steel and released within 12 months of the harvest, some enterprising growers are trialling the use of oak barrels, especially when vinifying superior parcels of hand-harvested fruit. Dog Point Section 94 is one such wine.

The region is also home to the country's small sparkling-wine industry, employing the traditional method to vinify Pinot Noir and Chardonnay. Some producers have sought to diversify into still Pinot Noir production, whilst using an inappropriate Swiss clone. A glance at what's been happening in Central.Otago and in Martinborough, however, has persuaded those serious producers to plant a greater selection of clones, notably 667, 777, Abel and 115, as well as the common Pommard (UCD 5) and 10/5. The result has been a shift from the classic Marlborough Pinot Noir spicy red fruit with its almost Côte de Beaune character towards a fuller, fleshier, smokier, black cherry Côte de Nuits style.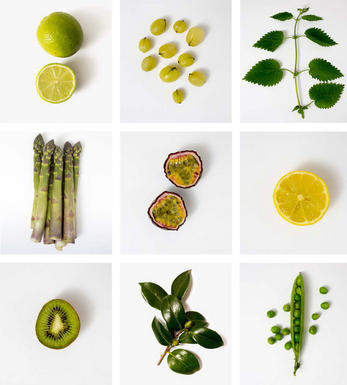 Sauvignon Blanc
An important white grape in Bordeaux and the Loire Valley that has now found fame in New Zealand and now Chile. It thrives on the gravelly soils of Bordeaux and is blended with Sémillon to produce fresh, dry, crisp Bordeaux Blancs, as well as more prestigious Cru Classé White Graves.

It is also blended with Sémillon, though in lower proportions, to produce the great sweet wines of Sauternes. It performs well in the Loire Valley and particularly on the well-drained chalky soils found in Sancerre and Pouilly-Fumé, where it produces bone dry, highly aromatic, racy wines, with grassy and sometimes smoky, gunflint-like nuances.
In New Zealand, Cloudy Bay in the 1980s began producing stunning Sauvignon Blanc wines with extraordinarily intense nettly, gooseberry, and asparagus fruit, that set Marlborough firmly on the world wine map. Today many producers are rivalling Cloudy Bay in terms of quality and Sauvignon Blanc is now New Zealand`s trademark grape.

It is now grown very successfully in Chile producing wines that are almost halfway between the Loire and New Zealand in terms of fruit character. After several false starts, many South African producers are now producing very good quality, rounded fruit-driven Sauvignon Blancs.