About this WINE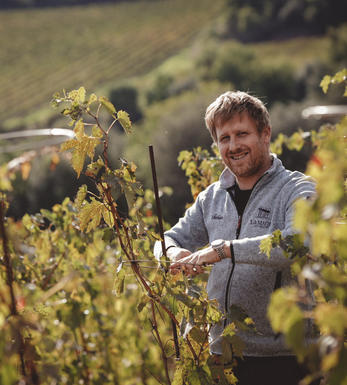 La Màgia
The Schwarz family have owned La Màgia since the mid-1970s. Originally from Alto Adige, they were among the first Brunello producers to estate-bottle their wines. This organic estate is farmed by second-generation Fabian; born in Montalcino, he succeeded his father in 2005. He has since redefined the estate's direction, continuing to realise the potential of this hallowed site.

The farm sits high above the Abbey of Sant'Animo – a UNESCO World Heritage Site – and faces south-east towards Mount Amiata. The exposure to the cold mountain winds, morning sun exposition and altitude of 400-450 metres provide a cooler microclimate, adding to the freshness, tension and energy in the wines – even in a warm vintage like '17.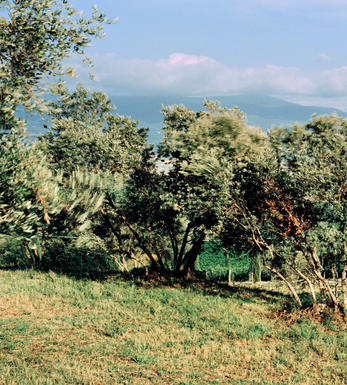 Tuscany
Responsible for only 6 percent of Italy's total wine production in 2006 (half that of the Veneto) Tuscany may not be a heavyweight in terms of quantity, but as the home of two of the country's most famous fine wines - Chianti and Brunello di Montalcino - it certainly holds its own in terms of quality.

Tuscany is Italy's most ancient wine region, dating back to the 8th century BC when the Etruscans developed the area in parallel with the Greeks, before ceding to the Romans. Along with building roads and sewers, they developed the region's viticultural potential, using wood for winemaking rather than amphorae, and passing their expertise onto their French neighbours. With the demise of Rome in the 5th century AD, the Longobards established Lucca as the capital of what was then known as Tuscia. Florence and Siena became banking and trading hubs during the Middle Ages, with Chianti – then a white wine – first documented in the 14th century.

Tuscany passed from the Medicis to the Habsburgs as part of the Holy Roman Empire, and then onto the Austrian Empire before becoming part of a reunified Italy in 1861. The quality of Chianti was first recognised by the Grand Duke of Tuscany, Cosimo III, who classified its finest areas in 1716.


Located in the west-central part of the country with the Tyrrhenian Sea lapping its coastline, Tuscany's climate ranges from Mediterranean on the coast to continental deep in the Apennines. More than two thirds of the province is covered with hills, an important terroir factor in the production of fine Tuscan wine. The finest such areas are Chianti Classico, Chianti Rufina, Brunello di Montalcino, Vino Nobile di Montepulciano, Morellino di Scansano and Bolgheri. Sangiovese (in its various clones) is the black grape of choice.

Recommended producers: Valgiano, Caiarossa, Villa Calcinaia, Bibbiano, Badia a Coltibuono, La Serena, Scopetone, Lisini, Sesti, San Giuseppe, Cerbaiona.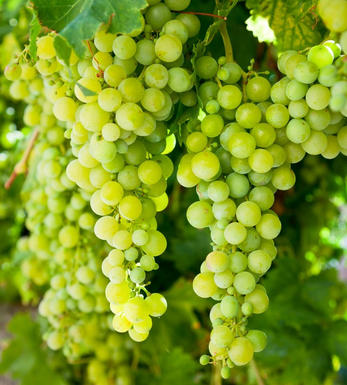 Vermentino/Pigato
Vermentino is a white wine grape, also known as Rolle (in Rousillion and Provence) & Malvoisie in Corsica . It migrated from the Iberian Peninsula in the late 1300s (Madeira?) into Corsica, Sardinia, Liguria and Tuscany during the 15th century.
Traditionally believed to be related to Malvasia, recent DNA studies have instead revealed traits in common with the Hungarian Furmint.

Vermentino di Gallura DOCG is one of the most famous incarnation - The grape has recently become fashionable in parts of central Italy. Often blended for its structure, on its own the grape displays aromatic ripe peach and honeyed notes and a full body.

Tenuta di Valgiano incorporate a significant slug of this grape into their 'Giallo dei Muri' Tuscan wine