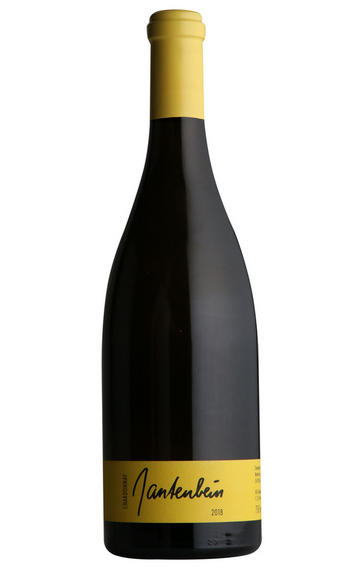 2021 Gantenbein, Chardonnay, Graubünden, Switzerland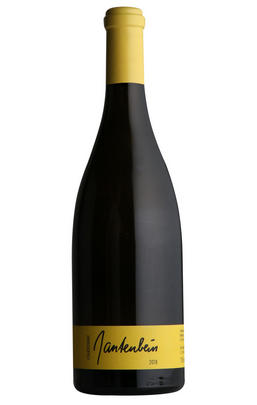 Critics reviews
The 2021 Chardonnay is deep, pure, clear and fresh on the nose that, is as slatey as chalky as well as floral and reveals a fine concentration of ripe fruits. Full-bodied, intense and elegant on the palate, this is a pure yet rich, concentrated, enormously saline and finely tannic Chardonnay with a long, intense, complex finish. 
A great wine that already drinks with great pleasure but can also hold for about two decades. 13.5% stated alcohol. Natural cork.
Drink 2023 - 2040
Stephan Reinhardt, Wine Advocate (June 2023)
About this WINE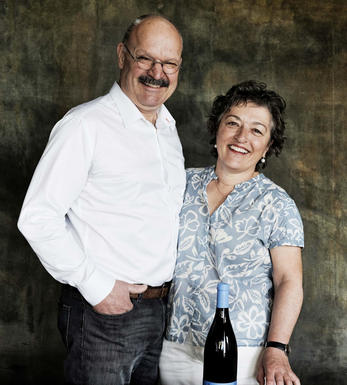 Daniel & Martha Gantenbein
Daniel and Martha Gantenbein are Swiss winemakers who have gained international recognition. They are the proprietors of the Weingut Gantenbein, a small family-owned winery located in the village of Fläsch in the Graubünden canton of Switzerland.
Daniel Gantenbein, the winemaker, is deeply committed to organic and biodynamic practices, working closely with nature to achieve the highest quality in his wines.
Martha Gantenbein, Daniel's wife, plays a vital role in the winery's operations. She manages the business side of the estate and is responsible for marketing and distribution.
The winery's vineyards cover around 6.5 hectares and are planted with various grape varieties, including Pinot Noir, Chardonnay, and Pinot Gris. The vineyards are on steep slopes, benefiting from the region's unique microclimate and diverse soils.
Daniel and Martha Gantenbein's dedication to their craft, respect for the land, and commitment to producing exceptional wines have firmly established them as leading figures in the Swiss wine industry. Their wines represent the pinnacle of Swiss winemaking and continue to captivate wine lovers with their unique expression of the Graubünden terroir.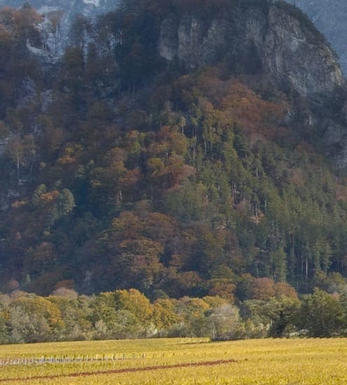 Switzerland
Despite being a relatively small wine-producing country, Switzerland has a rich winemaking tradition dating back over a thousand years. Wine production is concentrated mainly in the country's southwestern part, where the climate and geography are favourable for viticulture.
The wine regions are divided into six main areas: Valais, Vaud, Geneva, Ticino, Neuchâtel, and the Three Lakes region (Murten, Biel/Bienne, and Neuchâtel), each with its own unique characteristics and grape varieties.
The Valais region in the Rhône Valley is Switzerland's largest and most significant. It is known for its sunny climate and diverse terroirs, producing a wide range of wines. Valais is renowned for its white wines from Chasselas, a grape variety widely grown in Switzerland. Other grape varieties cultivated in Valais include Pinot Noir, Gamay, Petite Arvine, Amigne, and Cornalin.
Vaud, situated on the northern shores of Lake Geneva, is another prominent wine region in Switzerland. It is famous for its Chasselas wines, which account for a significant portion of the region's production. Vaud is also known for its red wines, primarily made from Pinot Noir. The region benefits from a mild climate and diverse soils, providing favourable conditions for wine production.
The Geneva region, located in the westernmost part of Switzerland, produces various wines, including Chasselas, Pinot Noir, Gamay, and Chardonnay. The region's vineyards benefit from a temperate climate and the influence of nearby Lake Geneva.
Ticino, situated in the Italian-speaking part of Switzerland, has a more Mediterranean climate than other Swiss wine regions. The region is known for its Merlot wines, which thrive in Ticino's warmer weather and terraced vineyards. Different grape varieties in Ticino include Chardonnay, Pinot Noir, and Bondola.
Neuchâtel, located northwest of Switzerland, is renowned for its delicate white wines from Chasselas. The region also produces red wines, mainly from Pinot Noir, and some sparkling wines.
The Three Lakes region, encompassing the cantons of Murten, Biel/Bienne, and Neuchâtel, is known for its sparkling wines produced using traditional methods. The area benefits from a unique microclimate influenced by the three lakes—Lake Murten, Lake Biel/Bienne, and Lake Neuchâtel.
While Swiss wines are less well-known internationally than those from neighbouring countries such as France, Italy, and Germany, wine enthusiasts highly regard them for their unique character and expression of terroir. The Swiss wine industry focuses on producing wines that reflect the distinctive qualities of their respective regions, showcasing the diversity and richness of Swiss viticulture.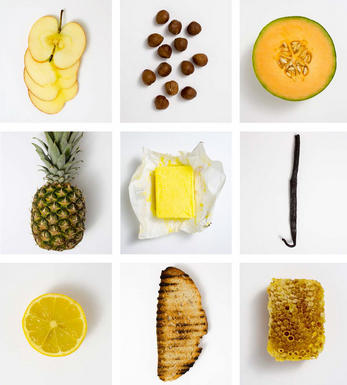 Chardonnay
Chardonnay is often seen as the king of white wine grapes and one of the most widely planted in the world It is suited to a wide variety of soils, though it excels in soils with a high limestone content as found in Champagne, Chablis, and the Côte D`Or.

Burgundy is Chardonnay's spiritual home and the best White Burgundies are dry, rich, honeyed wines with marvellous poise, elegance and balance. They are unquestionably the finest dry white wines in the world. Chardonnay plays a crucial role in the Champagne blend, providing structure and finesse, and is the sole grape in Blanc de Blancs.
It is quantitatively important in California and Australia, is widely planted in Chile and South Africa, and is the second most widely planted grape in New Zealand. In warm climates Chardonnay has a tendency to develop very high sugar levels during the final stages of ripening and this can occur at the expense of acidity. Late picking is a common problem and can result in blowsy and flabby wines that lack structure and definition.

Recently in the New World, we have seen a move towards more elegant, better- balanced and less oak-driven Chardonnays, and this is to be welcomed.