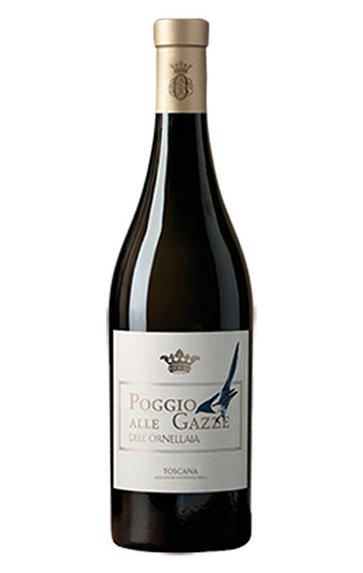 2021 Poggio alle Gazze dell'Ornellaia, Tuscany, Italy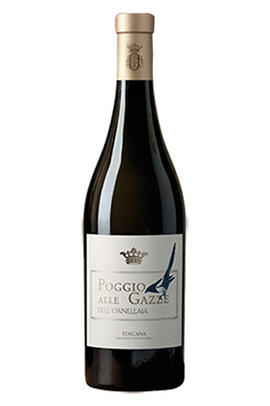 Critics reviews
Made mainly with Sauvignon Blanc, the 2021 Poggio alle Gazze dell'Ornellaia reveals a luminous and transparent appearance with fresh aromas of passion fruit, citrus and green apple. The wine is very focused on this classic vintage with upfront acidity and pretty mineral notes. 
Ornellaia is one of the only estates to offer a Sauvignon Blanc in this part of Tuscany. This bottle is especially popular at the many local fish restaurants along the coast.
Drink 2023 - 2026
Monica Larner, Wine Advocate (May 2023)
Very Sauvignon on the nose, elderflower, green apple, hawthorn, bitter lemon rind and soft honeysuckle aromas. Supple and nicely weighted in the mouth, it has a generous acidity and richness, so you get thick lemon yoghurt-type creaminess with orange peel and apricot flesh with lively lime juice flavours. Bright and charming, almost too squeaky clean, contrasting some of the oaked notes, but enjoyable and easy to approach. 
Director Axel Heinz and winemaker Olga Fusari. 6% Verdicchio completes the blend.
Drink 2023 - 2028
Georgina Hindle, Decanter.com (February 2023)
A reimagination of the classic Bordeaux white blend, Poggio alla Gazze is composed of 72% Sauvignon Blanc, 16% Vermentino, and the rest Viognier and Verdicchio. 
The 2021 Poggio alla Gazze is vibrant and forward with fresh tropical fruit of guava or papaya, salted grapefruit, and lime blossom. It is medium-bodied but round, without any harsh edges. It has a chalky texture, with pithy citrus, more tropical notes, and saline earth. 
Drink 2023 - 2028
Jeb Dunnuck, JebDunnuck.com (January 2023)
About this WINE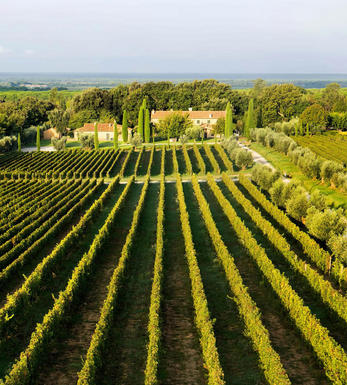 Ornellaia
Tenuta dell'Ornellaia is located in one of the world's most exciting wine regions: Bolgheri. A breathtaking avenue lined by towering cypress trees leads inland from the Aurelia, the old Roman coastal road, up to the walls of Bolgheri's medieval hamlet. From the village the view extends far out to sea and on a clear day the islands of the Tuscan Archipelago and Corsica can be seen.

The mild maritime climate and the lush Mediterranean vegetation leave an imprint upon the character of the wines. Tenuta dell'Ornellaia's unique territory guides all aspects of production: limited quantities to ensure maximum quality, attention to every detail, selective hand harvesting, microvinification and ageing.
Ornellaia is a Cabernet/Merlot wine blend. Masseto is made entirely from Merlot - it is a model of rich, silky elegance and has rapidly become a modern classic.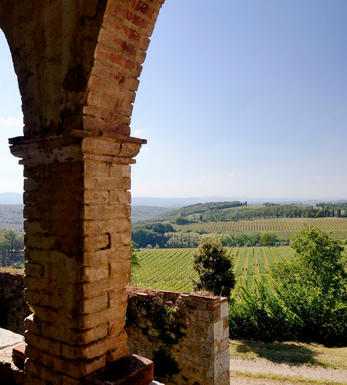 Bolgheri
Bolgheri is a new DOC in the coastal Maremma region which first rose to prominence during the 1970s with the emergence of the so-called Super Tuscan wines like Ornellaia and Sassicaia. These new ventures had rocked the DOC establishment by using high proportions of Cabernet Sauvignon, opting out of the DOC system and relabeling their wines as simply Vino da Tavola (table wine).
Having won universal acclaim and exchanging hands for unprecedented prices (higher even than Tuscany's finest examples), the authorities relented and awarded Bolgheri its own DOC. The actions of the Super Tuscans inspired a generation in Italy, even if some of the wines here have lost a little of their lustre since.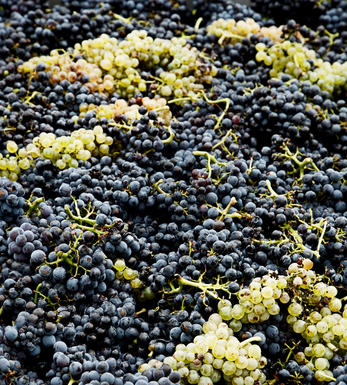 Other Varieties
There are over 200 different grape varieties used in modern wine making (from a total of over 1000). Most lesser known blends and varieties are traditional to specific parts of the world.