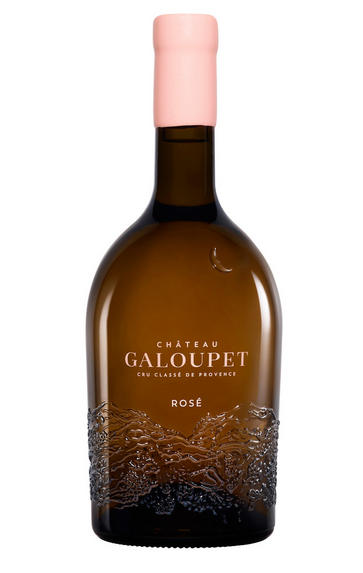 2021 Château Galoupet, Côtes de Provence, Rosé
Prices start from £36.50 per bottle (75cl).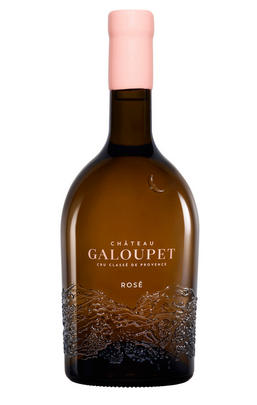 Critics reviews
Full, cork-stoppered dramatic, eye-catching, inconveniently (for wine racks) fat, amber glass embossed bottle, proudly stating 'Cru Classé de Provence', just 1,242 g.
Pale Provençal pink. Quite a big wine. Arguably less refreshing than some of its peers. But perhaps with age, it will assume relative greatness? Very definitely a wine for food; this has depth and potential. Some persistence, and it lasted well in an open bottle for over 24 hours.
Drink 2022 - 2025
Jancis Robinson MW, JancisRobinson.com (May 2022)
This has a perfumed nose of roses, pressed flowers, pomegranates, cherry stones and pink grapefruit. Many flavours are packed into a medium to full body yet remain elegant and clear. Turns mineral and textured with a dry, lengthy finish. Blend of grenache, syrah, mourvedre and tibouren.
Drink now
James Suckling, jamessuckling.com (January 2023)
The discreet oak gives weight to the intensely saline and mineral structure, ripe raspberry, black fruit and the hint of sweet apricot fruit. The long clean finish gives mouth-watering elegance. Pushing vineyard ecology to new limits, this is the first commercial vintage under new LVMH ownership. Fermented and aged in demi-muid, the focus here has been to fully express the maritime schist character of the terroir of La Londe.
Drink 2022 - 2031
Elizabeth Gabay MW, Decanter.com (June 2022)
About this WINE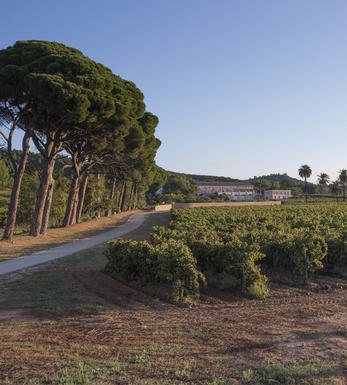 Château Galoupet
Château Galoupet has a rich history dating back over 200 years. Situated in Provence's oldest region, it was awarded the status of Cru Classé Cotes de Provence in 1955, and was one of just 18 estates to receive the honour. Having exchanged hands 15 times in the past two centuries, it was most recently refounded by Jessica Julmy in 2019. She held a vision for Château Galoupet: one of elegant, terroir-expressive wines, as well as its transformation into a blueprint for sustainable winemaking.
Only grapes grown on the estate are used in winemaking. 69 hectares are under vine, while 77 hectares are set aside for wild protected woodland; environmentalism is a key focus for Château Galoupet Since 2019, full focus has been placed on regenerative work, improving the soils, vines and biodiversity of the estate. All vines have been in organic conversion since August 2020.
Seven grape varieties are planted on the estate: Cinsault, Grenache, Mourvedre, Rolle, Semillon, Syrah, and the rare Tibouren. This hard-to-grow grape is virtually unknown outside France's Var department and just 2% of Provence's vineyards are planted with it. Yet, Château Galoupet are investing significant amounts of time and energy into Tibouren vines, seeing it as their future signature varietal.
Its first rosés, produced under organic conversion, were released in March 2022. This includes its flagship wine: Château Galoupet Cru Classé, a rich, complex and partially barrel-aged rosé that features the intensely aromatic Tibouren.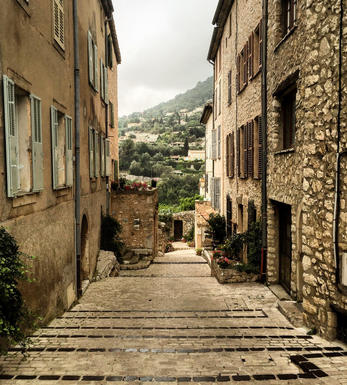 Côtes de Provence
Reputedly the source of Louis XIV's favourite wines, Côtes de Provence lies in the south-east of Provence and overlaps with the Var department. Coteaux Varois is sandwiched between two parts of the Côtes de Provence appellation; the enclaves of Cassis, Bandol and Palette are also nestled between pockets of land to the south and east of Côtes de Provence.
Eighty percent of the appellation's production is dry rosé wine, distinguished by an inimitable pale-pink colour and elegant flavours. Cinsault and Grenache dominate in the region's rosés, augmented with the occasional dash of the local, intensely aromatic Tibouren. The AOC regulations stipulate that at least 20 percent of a rosé blend must come from wine made using the saignée (literally, 'bleeding') method.
The remaining 20 percent of the region's production is dedicated 15 percent to red and five percent to white wines. Following the Phylloxera epidemic known as the Great French Wine Blight in the late 1800s, much of Côtes de Provence was replanted with the high-yielding Carignan vine.
Since the late 1990s, a host of new, small, dynamic estates has started to focus on a new-wave style of red wines, characterised by full-fruit ripeness, concentration, and soft tannins and using ameliorateur varieties such as Syrah and Cabernet Sauvignon, which are gradually replacing the once ubiquitous Carignan.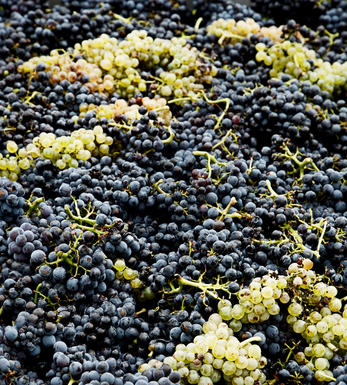 Other Varieties
There are over 200 different grape varieties used in modern wine making (from a total of over 1000). Most lesser known blends and varieties are traditional to specific parts of the world.