2021 Alheit Vineyards, Hereafter Here, Chenin Blanc, Western Cape, South Africa
Prices start from £125.00 per case About this WINE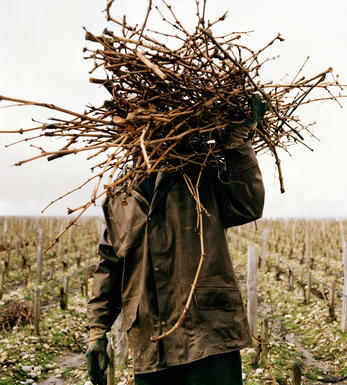 Alheit Vineyards
It is rare for a new producer to achieve cult status almost immediately, but Chris and Suzaan Alheit's first (2011) vintage of Cartology brought them unexpected fame; this is now one of the most tightly allocated South African names on the market.

The aim of the winery is to "vinify extraordinary Cape vineyards (sic)... to find the voice of the land itself. Whether that voice be a choir of amazing blocks blended into one bottle, or the purity and beauty of a single vineyard soloist." Using the knowledge and contacts of leading viticulturist, Rosa Kruger, the couple sought out some of the oldest vineyard blocks in the country. Chenin Blanc accounts for 88 percent of the total blend and comes from four separate sites around the Western Cape:

35 percent Skurfberg – sourced from three separate farms
31 percent Perdeberg – Uitsig farm
12 percent Bottelary Hills – Radio Lazarus
10 percent Kasteelberg – Riebeeck Mountain planted on schist soils

The remaining 12 percent component is very old vine Semillon from La Colline on the Robertsvlei Road in Franschhoek.
The winery itself is a rented shed, originally conceived as an olive oil production facility, on the Hemel-en-Aarde road out of Hermanus, a far cry from their vineyard sources on the western coast.

There were only 43 barrels made of 2013 Cartology. Suffice it to say that availability is extremely limited.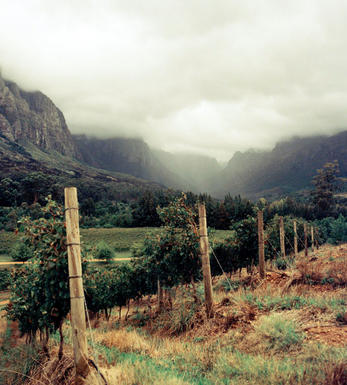 Western Cape
The Western Cape wine region in South Africa is one of the country's most prominent and renowned wine-producing areas. It encompasses a variety of distinct wine regions, each with its terroir, grape varietals, and winemaking traditions. Some well-known wine regions within the Western Cape include Stellenbosch, Franschhoek, Paarl, Constantia, Hemel-en-Aarde Valley, and Swartland.
Stellenbosch, often called the heart of South African wine, is renowned for its historic vineyards, picturesque landscapes, and award-winning wines. It produces a wide range of grape varietals, with Cabernet Sauvignon, Chenin Blanc, and Syrah particularly notable.
Franschhoek, known as the "French Corner" due to its Huguenot heritage, offers a scenic setting surrounded by mountains. This region is recognised for its world-class sparkling wines, Chardonnay and Semillon.
Paarl is known for its diverse terroir, producing rich, full-bodied red wines such as Shiraz and Pinotage. It is also home to historic estates and has a warm Mediterranean climate.
Constantia, located near Cape Town, is one of the oldest wine regions in South Africa. It is famous for its elegant and sought-after white wines, particularly the sweet dessert wine called Vin de Constance.
Hemel-en-Aarde Valley, situated close to the coastal town of Hermanus, is known for its cool climate and specialises in producing exceptional cool-climate varietals like Pinot Noir and Chardonnay.
Swartland, located north of Cape Town, has gained recognition for its innovative winemaking and for producing unique and expressive wines from traditional and alternative grape varieties.
The Western Cape wine region benefits from diverse soils, varied microclimates, and proximity to the ocean, creating favourable conditions for grape cultivation. South African winemakers in the Western Cape often combine traditional winemaking practices with modern techniques, resulting in wines that reflect the region's distinct characteristics and balance New and Old World influences.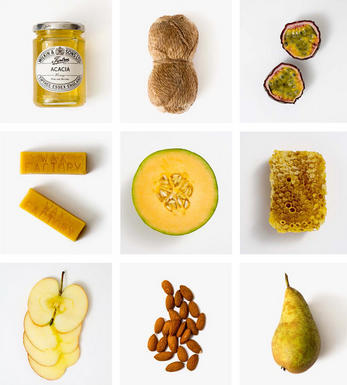 Chenin Blanc
Chenin Blanc is an important white grape variety planted in the Anjou-Saumur and Touraine regions of the Loire Valley and the most widely planted varietal grape in South Africa.

In the Loire it produces high quality dry wines in Savenniéres, and luscious sweet, dessert wines in Coteaux du Layon, Bonnezeaux and Quarts de Chaume. In Vouvray and Montlouis it can be dry, medium dry, or sweet, and still or sparkling. Whether dry or sweet, the best Loire Chenin Blancs possess marvellously concentrated rich, honeyed fruit together with refreshingly vibrant acidity. It is Chenin Blanc's high acidity that enable the wines to age so well.
In South Africa Chenin Blanc is easier to grow and is prized for its versatility. It is used as a cheap blending option with Chardonnay, Colombard, and Muscat but also bottled unblended. The best producers keep their yields low and produce impressive mouthfilling wines.