About this WINE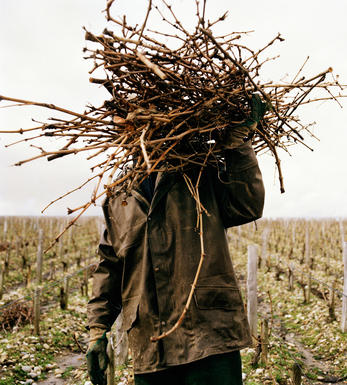 Domaine Seguin
Domaine Seguin is a 20-hectare family-run operation that champions a classic style of Pouilly-Fumé. They use the varied character of the local soils to create complexity and balance. These wines are testament to the profound influence soil type can have on the flavour of a wine.
Starting with just 1.5 hectares of vines in 1905, the Seguin family are now owners of a 20-hectare estate based in Bouchot, Pouilly-sur-Loire. Since 2000, the estate has been run by sixth generation family member Philippe Seguin, whose experience working vintages in Burgundy and New Zealand, brings a wider perspective to his craft.
The team here produce three Pouilly-Fumé cuvées; each is a blend of the three soil types of the region – limestone, marl and flint. Each reflects the best-loved characteristics of classic Pouilly-Fumé: generous citrus, white stone-fruit, smoky flint notes, a precise acidity and a cleansing finish.
The 50 hectares of vines are made up of 22 parcels and 3 soil types; with an overall balance of 60% limestone, 30% marl and 10% flint. The fruit from each parcel is harvested and vinified separately before blending.
The winery is arranged on three floors so that gravity may take the place of pumping, and oxidation can be minimised throughout the winemaking process. A long, cool fermentation takes place in stainless steel to preserve the fresh fruit character and the influence of soil type on each parcel. After this, the wine rests on the fine lees for three to six months, depending on the vintage, also in stainless steel.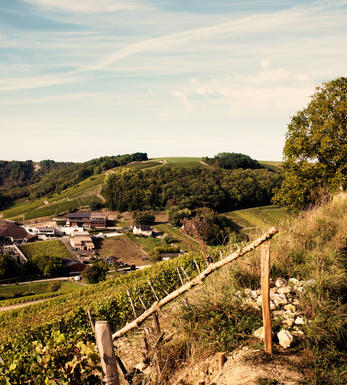 Pouilly-Fumé
Pouilly-Fumé is a famous white Sauvignon Blanc appellation located on the right bank of the Loire River.
Compared to Sancerre on the opposite bank, the Pouilly-Fumé appellation is approximately half the size at 1,200 hectares, and tightly-focused around the villages of St Andelain and Les Loges on a fairly homogeneous, south-west facing slope. The appellation's soils are divided between limestone-rich Kimmeridgean and Portlandian (less active calcium) clay, with the cherry on the cake being the red, flinty clay soils clustered around the St Andelain knoll.

Top vineyards in Pouilly-Fumé include Les Cocques, Les Bois and Les Cornets. The result is a floral, finely-poised yet powerful nose, with a noticeably limestone-like dry palate kept taut by a fine structure. Indeed such is the stony intensity of a good Pouilly-Fumé that an increasing number of producers are ageing their best crus in French oak, to good effect.

Recommmended producers: Didier Dagueneau, Alain Cailbourdin, André Dezat and the up-and-coming Nicolas Gaudry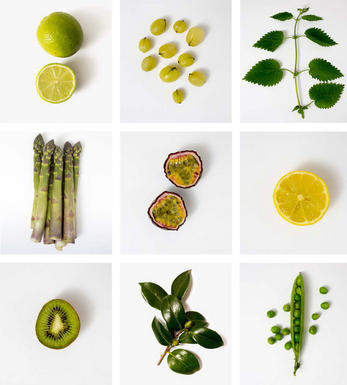 Sauvignon Blanc
An important white grape in Bordeaux and the Loire Valley that has now found fame in New Zealand and now Chile. It thrives on the gravelly soils of Bordeaux and is blended with Sémillon to produce fresh, dry, crisp Bordeaux Blancs, as well as more prestigious Cru Classé White Graves.

It is also blended with Sémillon, though in lower proportions, to produce the great sweet wines of Sauternes. It performs well in the Loire Valley and particularly on the well-drained chalky soils found in Sancerre and Pouilly-Fumé, where it produces bone dry, highly aromatic, racy wines, with grassy and sometimes smoky, gunflint-like nuances.
In New Zealand, Cloudy Bay in the 1980s began producing stunning Sauvignon Blanc wines with extraordinarily intense nettly, gooseberry, and asparagus fruit, that set Marlborough firmly on the world wine map. Today many producers are rivalling Cloudy Bay in terms of quality and Sauvignon Blanc is now New Zealand`s trademark grape.

It is now grown very successfully in Chile producing wines that are almost halfway between the Loire and New Zealand in terms of fruit character. After several false starts, many South African producers are now producing very good quality, rounded fruit-driven Sauvignon Blancs.