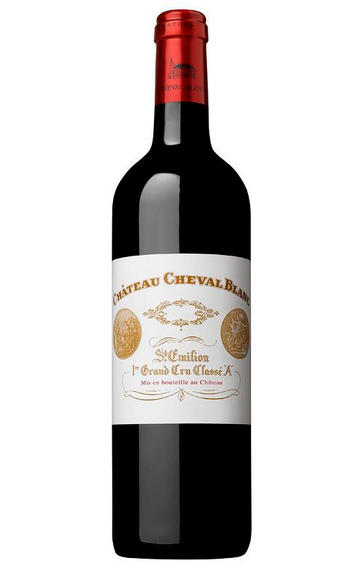 2022 Château Cheval Blanc, St Emilion, Bordeaux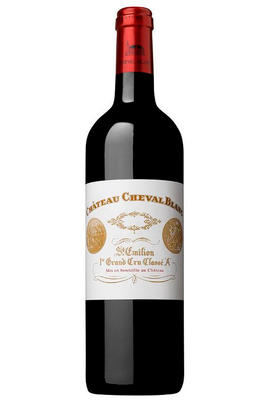 Critics reviews
Kicks off with an explosive nose of freshly crushed red roses, liqourice root and smoked sandalwood. The exuberance of the vintage means that this is a Cheval that feels more approachable at this stage than many years, but no less complex. Blueberry, raspberry and cassis fruits, along with ink, soot, baked earth, incense and saffran, closing to mouthwatering lime and mandarin zest that add juice and length on the finish. Just a great wine from director Pierre Olivier Clouet and the team. 100% new oak barrels for ageing. Harvest began on August 29 (earliest ever, with 80% of Merlot bought in by the end of August), then Cabernet Franc in by September 20. 3.86ph. No Petit Cheval this year, but just 78% of production in the 1st wine. And this is the first year where Cheval Blanc is just a simple, lowly AOC St Emilion, after its withdrawal from the classification. Potential 100.

Jane Anson, janeanson.com (May 2023)
Jancis Robinson MW
18.5/20
53% Merlot, 46% Cabernet Franc, 1% Cabernet Sauvignon. No Petit Cheval this year and two parcels sold 'en VRAC' (sold in bulk to the négociants), the rest in the grand vin. Cask sample. Floral notes from the Cabernet Franc with a hint of mint and chocolate. Sumptuous texture, the fruit juicy and fresh but the perception silky and smooth. Powerfully built but ripe tannins behind. Delicious and just so refined. One of the wines of the vintage. Drink 2032 – 2055

53% Merlot, 46% Cabernet Franc, 1% Cabernet Sauvignon. No Petit Cheval this year and two parcels sold 'en VRAC' (sold in bulk to the négociants), the rest in the grand vin. Cask sample. Floral notes from the Cabernet Franc with a hint of mint and chocolate. Sumptuous texture, the fruit juicy and fresh but the perception silky and smooth. Powerfully built but ripe tannins behind. Delicious and just so refined. One of the wines of the vintage. Drink 2032 – 2055

James Lawther MW, jancisrobinson.com (May 2023)
One of the stars of the vintage is the striking 2022 Cheval Blanc, a blend of 53% Merlot, 46% Cabernet Franc and 1% Cabernet Sauvignon that bursts from the glass with aromas of mulberries, cherries and wild berries mingled with mint, orange zest, pencil lead, vine smoke and exotic spices. Medium to full-bodied, velvety and layered, it's rich and gourmand, with beautifully refined tannins, lively acids and a long, saline, pungently perfumed finish. Harvest began on 29 August, with all the Merlot picked before the month was out, and the result is a wine that is as vibrant as it is lavish.

One of the stars of the vintage is the striking 2022 Cheval Blanc, a blend of 53% Merlot, 46% Cabernet Franc and 1% Cabernet Sauvignon that bursts from the glass with aromas of mulberries, cherries and wild berries mingled with mint, orange zest, pencil lead, vine smoke and exotic spices. Medium to full-bodied, velvety and layered, it's rich and gourmand, with beautifully refined tannins, lively acids and a long, saline, pungently perfumed finish. Harvest began on 29 August, with all the Merlot picked before the month was out, and the result is a wine that is as vibrant as it is lavish.

William Kelley, Wine Advocate (April 2023)
This is a wine that soars to new heights with its brightness and weightlessness. The balance of serene fruit that's perfectly ripe. Full-bodied yet tight and polished where it seems delicate and compressed, with berry, chocolate and walnut character. The finish is endless and poised. Wine of the vintage? 53% merlot, 46% cabernet franc and 1% cabernet sauvignon.

This is a wine that soars to new heights with its brightness and weightlessness. The balance of serene fruit that's perfectly ripe. Full-bodied yet tight and polished where it seems delicate and compressed, with berry, chocolate and walnut character. The finish is endless and poised. Wine of the vintage? 53% merlot, 46% cabernet franc and 1% cabernet sauvignon.

James Suckling, jamessuckling.com (April 2023)
About this WINE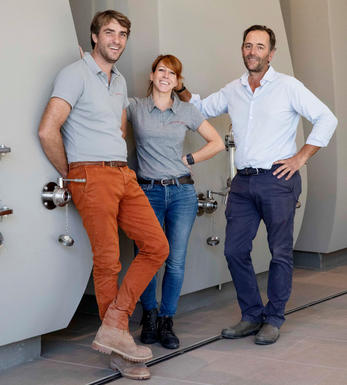 Chateau Cheval Blanc
Château Cheval Blanc, a 1er Grand Cru Classé (A) is unquestionably the leading estate in St. Emilion. It is located in the north-west of the St. Emilion appellation, bordering Pomerol.
Cheval Blanc's vineyards (Merlot 39%, Cabernet Franc 57%, Malbec 3%, Cabernet Sauvignon 1%) enjoy a variety of soils: gravel, clay and sand, all underpinned by an impermeable sedimentary rock (`crasse de fer'). Fermentation and maceration last 4 weeks in stainless steel vats, followed by 18 months' maturation in new oak barrels.
Cheval Blanc produces the most famous Cabernet Franc-based wine in the world and present régisseur Pierre Lurton is amongst the most talented winemakers working in Bordeaux today. Cheval Blanc requires a minimum 10 years of bottle age and the best vintages can last for 50 years or more.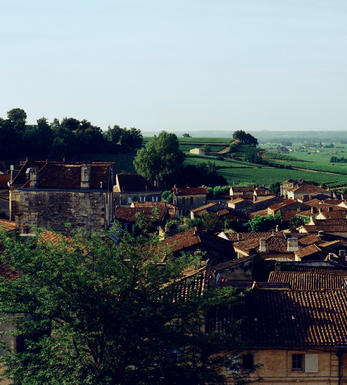 St-Emilion
St Emilion is one of Bordeaux's largest producing appellations, producing more wine than Listrac, Moulis, St Estèphe, Pauillac, St Julien and Margaux put together. St Emilion has been producing wine for longer than the Médoc but its lack of accessibility to Bordeaux's port and market-restricted exports to mainland Europe meant the region initially did not enjoy the commercial success that funded the great châteaux of the Left Bank.
St Emilion itself is the prettiest of Bordeaux's wine towns, perched on top of the steep limestone slopes upon which many of the region's finest vineyards are situated. However, more than half of the appellation's vineyards lie on the plain between the town and the Dordogne River on sandy, alluvial soils with a sprinkling of gravel.
Further diversity is added by a small, complex gravel bed to the north-east of the region on the border with Pomerol. Atypically for St Emilion, this allows Cabernet Franc and, to a lesser extent, Cabernet Sauvignon to prosper and defines the personality of the great wines such as Ch. Cheval Blanc.
In the early 1990s there was an explosion of experimentation and evolution, leading to the rise of the garagistes, producers of deeply-concentrated wines made in very small quantities and offered at high prices. The appellation is also surrounded by four satellite appellations, Montagne, Lussac, Puisseguin and St. Georges, which enjoy a family similarity but not the complexity of the best wines.
St Emilion was first officially classified in 1954, and is the most meritocratic classification system in Bordeaux, as it is regularly amended. The most recent revision of the classification was in 2012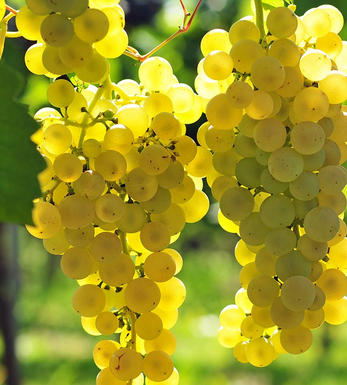 Chasselas
A white grape variety that is believed to have originated in Egypt. It takes its name from a village in the Saone-et-Loire departement where it is grown to produce Pouilly-sur-Loire. It is widely planted around the world though more often as a table grape than for wine production.
In Germany it is known as Weisser Gutedel, and in France is often known as Chasselas de Moissac. It is the most widely planted variety in Switzerland where it is known as Fendant.
It was first planted in Alsace in the 17th century and is generally blended with other grapes and sold as Edelzwicker. The authorities are not keen on the grape and have banned any new plantings. It is a relatively easy variety to cultivate although its naturally high vigour means it is not suited to very dry and very fertile soils.