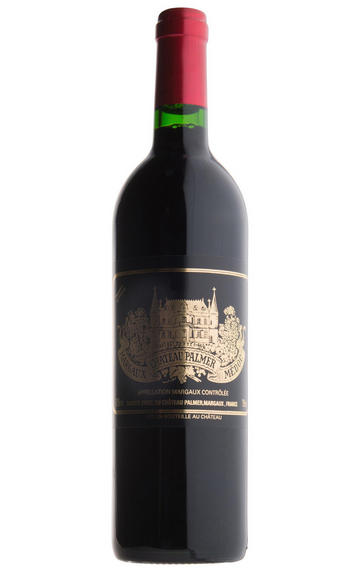 2022 Château Palmer, Margaux, Bordeaux
Prices start from £1,230.00 per case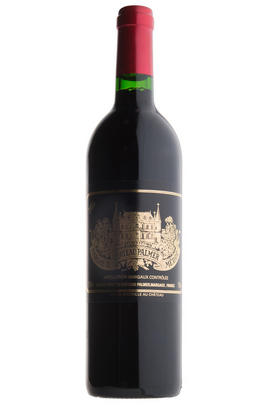 Critics reviews
Neal Martin, Vinous
96-98/100
The 2022 Palmer was cropped at just 22hL/ha due to the berries being 25-30% smaller than usual. It bursts forth on the nose with precocious black cherries, blueberry, violet and touches of marmalade and tobacco in the background. Complex and expressive.
The palate is structured, with the tannic backbone, that winemaker Thomas Duroux talked about, lending this Palmer a sense of verticality. Hints of black pepper emerge with time, multi-layered, a powerful Margaux and yet the IPT is actually lower than elsewhere (76). Quite linear on the tobacco-infused finish, which is just quintessential Palmer. Do reserve a bin in your cellar for this and let it gather dust for at least a decade. 14.4% alcohol.
Drink 2035 - 2080

Neal Martin, Vinous.com (May 2023)
Antonio Galloni, Vinous
96-98/100
The 2022 Palmer is a wine of sublime beauty and refinement. Silky, caressing and super-expressive, the 2022 is also one of the most surprising wines of the year in that it does not show the drought or heat of the growing season at all, either in its flavour profile or feel. 
Succulent black cherry, plum, leather, liquorice, spice and dried herbs lend notable complexity throughout. The 2022 starts off rather slow, and then really explodes on the back end. It is a magnificent wine in every way.
Drink 2030 - 2052
Antonio Galloni, Vinous,com (April 2023)
Lisa Perrotti-Brown MW
96-98+/100
Composed of 51% Cabernet Sauvignon, 45% Merlot, and 4% Petit Verdot, the 2022 Palmer is deep garnet-purple in color. It needs a lot of shaking and swirling to lure out a soft-spoken perfume of roses, lavender, star anise, and cloves, leading to a profound core of Morello cherries, fresh, juicy blackberries, and blackcurrant cordial.
The full-bodied palate is stacked with layer upon layer of black, blue, and red fruits, supported by a skyscraper structure of very firm, very ripe, grainy tannins and superb tension, finishing with epic length and depth. This is a monumental achievement. pH 3.79.
Lisa Perrotti-Brown MW, The Wine Independent (May 2023)
Dark brooding fruits, this is intense and concentrated, ripe flavours with an exotic edge, cassis, roasted plum, damson and star fruit with a curl of woodsmoke and tobacco leaf, set against fresher edges of blueberry and iris. 
This is serious, structured, with everything turned up pretty high, giving the imprint of the vintage in its black pepper, rosemary, turmeric, mandarin peel and clove. 3.79ph, harvest September 7 right through to October 5. 
Blend done by December, yield 23hl/h. Ageing sees the first year in barrel, then second year in larger-sized oak casks to minimise oak impact, something that will be particularly important in a year with these unusually high alcohols.
Drink 2030 - 2048
Jane Anson, JaneAnson.com (May 2023)
51% Cabernet Sauvignon, 45% Merlot, 4% Petit Verdot. 22 hl/ha. Cask sample. Crimson hue. Genuine expression of fruit. Touch of spicy complexity. Dense but lots of vitality and energy. Beautiful texture with tannins that drive the wine. Great definition. Long on the finish. 14.4%.
Drink 2032 – 2055
Jancis Robinson MW, JancisRobinson.com (May 2023)
As is the case at neighbor Château Margaux, the 2022 Palmer is one of the most powerful wines this estate has ever produced. A blend of 51% Cabernet Sauvignon, 45% Merlot and 4% Petit Verdot, it offers up aromas of blackberries, burning embers, violets, iris and sweet soil tones, followed by a full-bodied, broad and expansive palate, its velvety attack segueing into a rich and layered core. Supple, seamless and concentrated, it checks in at 14.4% alcohol and a rather high pH of 3.79.
William Kelley, Wine Advocate (April 2023)
So much class in the nose with a sophisticated kaleidoscope of dark fruit such as blackcurrants, and spices such as salt and pepper, as well as cloves and nutmeg. Full-bodied. Compacted and dense yet weightless. It opens beautifully. The tannins go on and on with wonderful presence. Salty undertones.
James Suckling, JamesSuckling.com (April 2023)
Sharp, energetic, racy and electric. The power and concentration are evident in the dark, rich, concentrated fruit with tannins that grip and take hold with a crushed stone texture, liquorice, graphite, tobacco and cool mint spice. 
The expression is exceptionally delineated with focus and push from start to finish. Quite bold and charged, but I love the juiciness, the aromatic fruit, the chalky sensation and the overall sense of confidence. In high definition in terms of sharpness and tang to the fruit. A big wine but delivered with poise. 
3.79pH. 13% press wine. Harvest took one month, from 7 September to 5 October. 70% grand vin, 30% Alter Ego.
Drink 2030 - 2050
Georgina Hindle, Decanter.com (April 2023)
The 2022 Château Palmer is utterly brilliant, so much so that I questioned in my notes if this would challenge the 2018. A blend of 51% Cabernet Sauvignon, 45% Merlot, and the rest Petit Verdot, from tiny yields of 22 hectoliters per hectare, its mammoth-sized personality offers layers of blue and black fruits, notes of melted chocolate, crushed stone, and spring flowers, building, velvety tannins, and a great, great finish.
While many estates commented that they extracted less in the vintage, Palmer went in a different direction and extracted more during the vinifications to provide a solid backbone to match the concentration and power of the vintage. It appears to have worked brilliantly, and hats off to Thomas Duroux for having the confidence to go his own path. He has produced a truly Grand Vin in 2022. The alcohol here is a normal 14.4%, and the pH is a healthy 3.79.
Jeb Dunnuck, JebDunnuck.com (May 2023)
About this WINE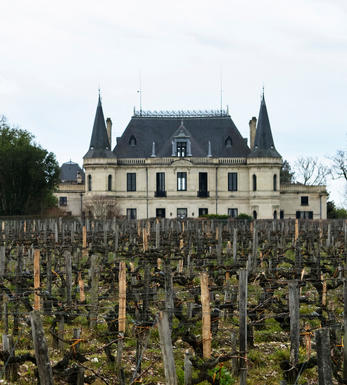 Château Palmer
Château Palmer is a leading wine estate in Margaux. Within its appellation, Palmer is certainly the closest rival to its first growth neighbor, Ch. Margaux. Although officially ranked a Third Growth, at their best, the wines of Ch. Palmer are among the greatest anywhere in Bordeaux.
The estate dates to the 17th century, though it was not until 1814 that Englishman Charles Palmer took ownership and gave it his name. In 1938, the estate was bought by four Bordeaux négociant families, two of whom – Sichel and Mähler-Besse – still own the property today. Since 2004, the estate has been led by the charismatic agronomist and oenologist Thomas Duroux, who had previously made wine at Ornellaia in Tuscany.
Thomas undertook major renovations, including completely modernizing the grape reception area, the vat rooms, and barrel cellar. In the vineyards, the technical team began experimenting with biodynamic farming, and today Palmer is among the leading biodynamic vineyards in Bordeaux. In addition to the grand vin, the Ch. Palmer's portfolio also includes a cuvée called Alter Ego.
Introduced in 1998, Alter Ego is produced from grapes grown on dedicated plots and blended differently from the grand vin. As such, the estate regards it not as a second wine but as a distinctive cuvée in its own right.
Palmer lies in the commune of Cantenac, just outside the village of Margaux. 66 hectares of vines are planted on a plateau of gravel, sand, and clay soils overlooking the Gironde estuary. Plantings include equal parts of Merlot and Cabernet Sauvignon at 47% each and 6% Petit Verdot. Although the average age of the vines is fairly typical of the region at about 40 years, some of the vines are over 70 years old. That, along with the relatively high Merlot content and the benefits of careful, well-established biodynamic practices, may account for the wines' richness and complexity.
Fermentation occurs in conical, stainless-steel vats in varying sizes, allowing each variety and parcel to be fermented separately for subsequent selection and blending. The grand vin is aged for 20-22 months in barrels, of which less than 50% is new. Thanks to the health and consistency of the estate's biodynamically produced fruit, Palmer has been able, over the past few years, to safely reduce the quantity of sulfites added throughout the process, aiming to produce wines with more freshness and purity of flavor. For Alter Ego, less new wood is used, and aging time is slightly reduced to produce a wine the estate describes as "distinguished by its freshness of fruit, crisp intensity, and richness from the moment out of the barrel".
Between 2008 and 2013, Ch. Palmer made the transition to 100% biodynamic farming. In addition to its vineyards, the estate is home to a diversity of complementary plants and grazing animals.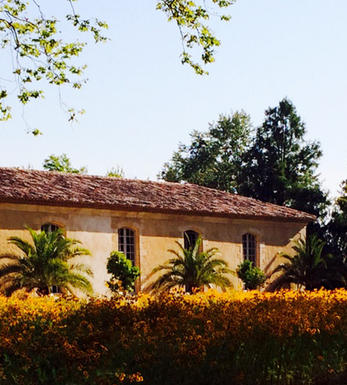 Margaux
If Pauillac can be seen as the bastion of 'traditional' Red Bordeaux, then Margaux represents its other facet in producing wines that are among Bordeaux's most sensual and alluring. It is the largest commune in the Médoc, encompassing the communes of Cantenac, Soussans, Arsac and Labaude, in addition to Margaux itself. Located in the centre of the Haut-Médoc, Margaux is the closest of the important communes to the city of Bordeaux.
The soils in Margaux are the lightest and most gravelly of the Médoc, with some also containing a high percentage of sand. Vineyards located in Cantenac and Margaux make up the core of the appelation with the best vineyard sites being located on well-drained slopes, whose lighter soils give Margaux its deft touch and silky perfumes. Further away from the water, there is a greater clay content and the wines are less dramatically perfumed.
Margaux is the most diffuse of all the Médoc appelations with a reputation for scaling the heights with irreproachable wines such as Ch. Margaux and Ch. Palmer, but also plumbing the depths, with too many other châteaux not fulfilling their potential. There has been an upward shift in recent years, but the appellation cannot yet boast the reliability of St Julien. However, the finest Margaux are exquisitely perfumed and models of refinement and subtlety which have few parallels in Bordeaux.
Recommended Châteaux: Ch. Margaux, Ch. Palmer, Ch. Brane-Cantenac, Ch. Rauzan-Ségla , Ch. Dufort-Vivens, Ch. Ferrière, Ch. du Tertre, Ch. Giscours, Ch. d'Angludet.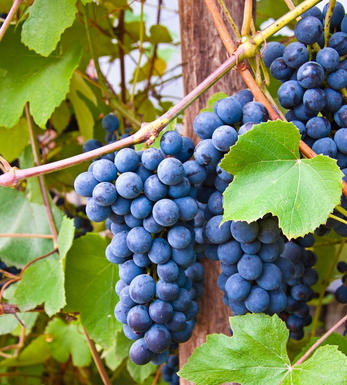 Merlot/Cabernet Franc
Merlot and Cabernet Franc are grape varieties commonly used in Bordeaux-style blends, particularly in the Bordeaux region of France. When these two grapes are blended, they can create a wine that combines the best characteristics of each variety.
Merlot is known for its smoothness, soft tannins, and ripe fruit flavours. It often contributes black cherry, plum, and chocolate flavours to the blend. The grapes are relatively easy to grow and ripen earlier than other Bordeaux varieties, making them versatile for blending.
Cabernet Franc, on the other hand, adds structure, depth, and complexity to the blend. It typically brings aromas of red fruits such as raspberry and strawberry, along with herbal notes like bell pepper and tobacco. These grapes have thinner skins and can be more challenging to cultivate, requiring specific growing conditions to reach their full potential.
When Merlot and Cabernet Franc are combined, the result is a well-balanced wine with various flavours and aromas. The blend often exhibits a Bordeaux wine's medium to full body, along with a smooth texture and moderate tannins. The specific flavour profile can vary depending on the proportions of each grape in the blend and the terroir and winemaking techniques employed.