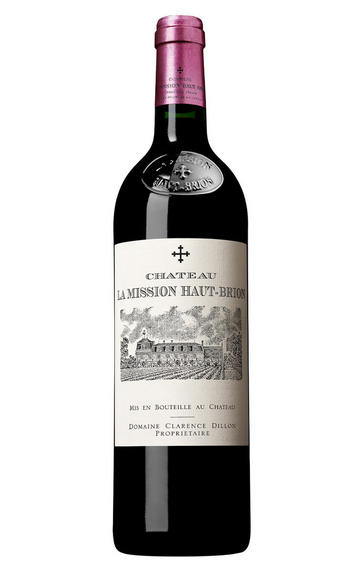 2022 Château La Mission Haut-Brion, Pessac-Léognan, Bordeaux
Prices start from £801.00 per case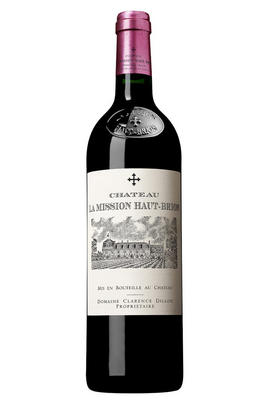 Critics reviews
Neal Martin, Vinous
97-99/100
The 2022 La Mission Haut-Brion is matured in 70% new oak. It has a very refined bouquet with mineral-driven dark berry fruit, hints of Earl Grey and freshly-rolled tobacco, focused with exquisite delineation. 
The palate is medium-bodied with pliant tannins that still provide the backbone to the most elegant La Missions I have tasted at this stage. It is harmonious and silky toward its extremely persistent finish. 
At the moment, it has got its nose just in front of its First Growth sibling...at least at the moment. For sure, it's going to be one of the standouts of the 2022 vintage.
Drink 2029 - 2065
Neal Martin, Vinous.com (April 2023)
Antonio Galloni, Vinous
97-99/100
The 2022 La Mission Haut-Brion is shaping up to be a jewel of a wine. La Mission is positively striking, Dark, powerful, and imposing, with compelling inner sweetness. The purity of the flavours is striking, but the wine's statuesque personality might be even more impressive. 
Time in the glass brings out various savoury and mineral notes that add complexity. The balance here is just mind-blowing. What a wine!
Drink 2032 - 2062
Antonio Galloni, Vinous.com (April 2023)
One of the most intense Missions that I can remember in terms of colour, but the density in the phenolics is beautifully balanced on the palate by red roses and peony aromatics, edges of violet, incense, cigar box, black pepper spice, with clear grip and fierce concentration. 
It delivers an exceptional feeling of walking the line between excess and restraint, which is hard to resist. Yields a little higher on Cabernet Sauvignon than in Haut-Brion, so there is a higher percentage here.
Drink 2030 - 2050
Jane Anson, JaneAnson.com (May 2023)
A rich and muscular wine that reflects the warmth of the vintage, the 2022 La Mission Haut-Brion reveals aromas of dark berries, cherries, and crème de cassis mingled with liquorice, spices, incense and spring flowers. 
Full-bodied, broad and concentrated, it's surprisingly lively despite an elevated pH of 4.0, exhibiting a seamless, broad-shouldered profile with an ample core of fruit framed by rich, powdery tannin. It's a blend of 51.7% Cabernet Sauvignon, 43.2% Merlot and 5.1% Cabernet Franc.
Yohan Castaing, Wine Advocate (April 2023)
Jancis Robinson MW
17.5/20
51.7% Cabernet Sauvignon, 43.2% Merlot, 5.1% Cabernet Franc. Cask sample.
Deep, bright crimson. Subdued but with a stony freshness. Cassis as it opens. Vibrant attack with good acidity and freshness. Long and linear, the tannins are firm but wrapped in fruit. Persistent.
Drink 2032 - 2055
James Lawther MW, JancisRobinson.com (May 2023)
This has a real al dente fruit character on the palate with lemon rind and blackcurrants with blueberries. Lead pencil and stone, too. Full-bodied with chewy and juicy tannins that are primary and growing quickly on the palate as you taste it. 
Reminds me of the 1978, but brighter and more precise. 51.7% cabernet sauvignon, 43.2% merlot and 5.1% cabernet franc.
James Suckling, JamesSuckling.com (April 2023)
Gorgeous intensity on the nose, really fragrant and perfumed, and richly scented with black fruits and bramble berries. Round, full, persistent and thrilling on the palate, a perfect balance between rich, concentrated and intense fruit and lively acidity. 
There is density and crispness while remaining quite pure and focussed, with no overt over-ripeness or heaviness. Precise and elegant, juicy and alive. This has supreme charm. 4pH.
Drink 2030 - 2052
Georgina Hindle, Decanter.com (April 2023)
While I don't see the 2022 Château La Mission Haut-Brion matching the legendary wines from this address at this early stage, it's nevertheless a gorgeous wine in the making. 
Based on 52% Cabernet Sauvignon, 43% Merlot, and the balance Cabernet Franc, it has a pure, elegant, lengthy style as well as classic cassis and darker cherry fruits, some smoky, tobacco, scorched earth nuances, medium to full body, perfectly ripe tannins, and a great finish. 
I love its tannins, and it's a forward, seamless, balanced beauty that will shine with just short-term cellaring.
Jeb Dunnuck, JebDunnuck.com (May 2023)
About this WINE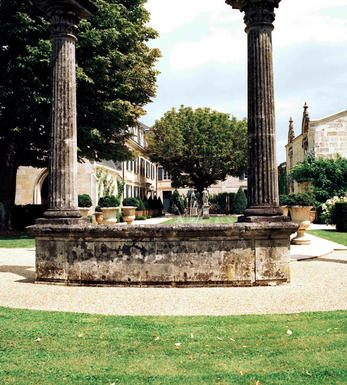 Chateau la Mission Haut-Brion
Château La Mission-Haut-Brion is the greatest Graves wine after Haut-Brion and in some vintages is considered the superior wine of the two. La Mission-Haut-Brion is situated just across the road from Haut-Brion in the commune of Talence in the southern suburbs of Bordeaux. Since 1983, both properties have been under the same ownership, Domaine Clarence Dillon S.A.

La Mission-Haut-Brion's vineyards (Cabernet Sauvignon 48%, Merlot 45%, Cabernet Franc 7%) lie on a large (up to 18 metres deep in places) gravel bank interspersed with clay. The wine is fermented in temperature-controlled, stainless steel vats and then matured in oak barriques (100% new) for 18 months. The wines of La Mission Haut Brion are rich, oaky and powerful and need at least 10 years of bottle ageing before they should be broached.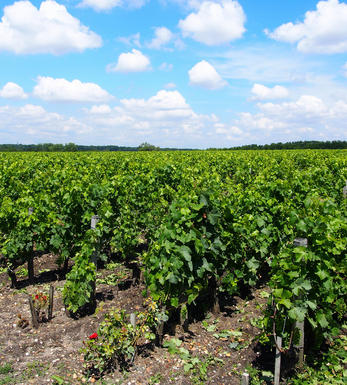 Pessac-Leognan
In 1986 a new communal district was created within Graves, in Bordeaux, based on the districts of Pessac and Léognan, the first of which lies within the suburbs of the city. Essentially this came about through pressure from Pessac-Léognan vignerons, who wished to disassociate themselves from growers with predominately sandy soils further south in Graves.
Pessac-Léognan has the best soils of the region, very similar to those of the Médoc, although the depth of gravel is more variable, and contains all the classed growths of the region. Some of its great names, including Ch. Haut-Brion, even sit serenely and resolutely in Bordeaux's southern urban sprawl.

The climate is milder than to the north of the city and the harvest can occur up to two weeks earlier. This gives the best wines a heady, rich and almost savoury character, laced with notes of tobacco, spice and leather. Further south, the soil is sandier with more clay, and the wines are lighter, fruity and suitable for earlier drinking.
Recommended Châteaux: Ch. Haut-Brion, Ch. la Mission Haut-Brion, Ch. Pape Clément, Ch Haut-Bailly, Domaine de Chevalier, Ch. Larrivet-Haut-Brion, Ch. Carmes Haut-Brion, Ch. La Garde, Villa Bel-Air.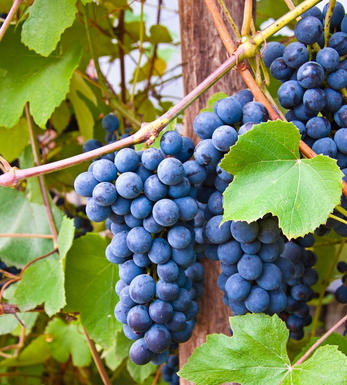 Merlot/Cabernet Franc
Merlot and Cabernet Franc are grape varieties commonly used in Bordeaux-style blends, particularly in the Bordeaux region of France. When these two grapes are blended, they can create a wine that combines the best characteristics of each variety.
Merlot is known for its smoothness, soft tannins, and ripe fruit flavours. It often contributes black cherry, plum, and chocolate flavours to the blend. The grapes are relatively easy to grow and ripen earlier than other Bordeaux varieties, making them versatile for blending.
Cabernet Franc, on the other hand, adds structure, depth, and complexity to the blend. It typically brings aromas of red fruits such as raspberry and strawberry, along with herbal notes like bell pepper and tobacco. These grapes have thinner skins and can be more challenging to cultivate, requiring specific growing conditions to reach their full potential.
When Merlot and Cabernet Franc are combined, the result is a well-balanced wine with various flavours and aromas. The blend often exhibits a Bordeaux wine's medium to full body, along with a smooth texture and moderate tannins. The specific flavour profile can vary depending on the proportions of each grape in the blend and the terroir and winemaking techniques employed.