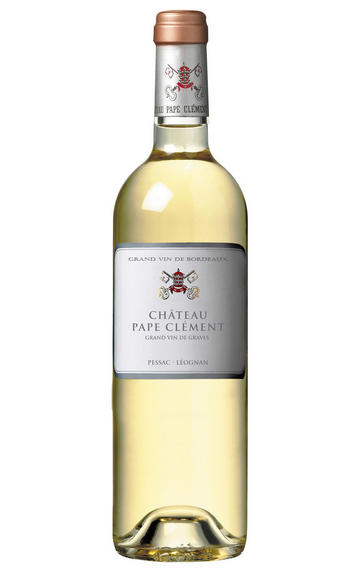 2022 Château Pape Clément Blanc, Pessac-Léognan, Bordeaux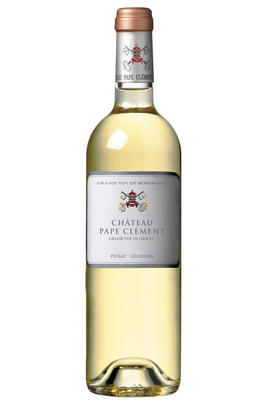 Critics reviews
Antonio Galloni, Vinous
93-95/100
The 2022 Pape Clement Blanc is a very pretty, exotic white. Drops of Muscadelle in the blend add a very pretty hint of jasmine and lime to play off the richer, riper flavors on the palate. The 2022 offers lovely density and creaminess, with plenty of orchard fruit, marzipan and chamomile flavors, yet also remains light on its feet and wonderfully fresh. Tasted three times.
Drink 2025-2032
Antonio Galloni, Vinous.com (April 2023)
Lisa Perrotti-Brown MW
93-95/100
The 2022 Pape Clement Blanc is a blend of 63% Sauvignon Blanc, 35% Semillon, and 2% Muscadelle with a yield of 35 hl/ha. It bursts with bold notes of apricots, poached pears, and lemon tart, plus wafts of honeysuckle, cedar, and dill seed. The medium-bodied palate is packed with vibrant apricot and pear flavors, with a racy backbone leading to a long, spicy finish.
Drink 2025-2032
Lisa Perrotti-Brown, The Wine Independent (May 2023)
If you had to pick one wine that would not be afraid of the excess of the vintage, it would be Pape Clement, and certainly here they have leaned into it without being overpowered. Plenty of citrus, lemon curd, white peach and sage. Structured also, with great balance within the estate signature, helped by an attractive bitter edge on the finish. 35hl/h yield, harvest August 28 to September 2. Tasted twice.
Drink 2023-2028
Jane Anson, JaneAnson.com (April 2023)
Jancis Robinson MW
16.5/20
Lighter and fresher on the nose than many previous vintages, despite the hot, dry summer. Quite a change of style! There is real nerve here. Though some palate weight too follows up the nose. Quite racy and refreshing. Long. I was so struck by the change that I asked the chap who was pouring whether there had been a change of policy but this cellar supervisor had been in post only two weeks so couldn't really answer except to suggest that the estate's clay had helped preserve freshness.
Drink 2025-2030
Jancis Robinson MW, JancisRobinson.com (April 2023)
A blend of 63% Sauvignon Blanc, 35% Sémillon and 2% Muscadelle, the 2022 Pape Clément Blanc exhibits aromas of spices, spring flowers, lemon, peach and hints of jasmine and grapefruit. The palate is medium to full-bodied, fleshy and satiny, with an oaky frame. The finish is long, persistent and elegantly spicy.

Wine Advocate (April 2023)
The purity of fruit is really impressive here with crushed apples, pears and lemons. Some mineral and stone, too. Honeysuckle. Very clear and bright. The palate is full and very direct and focused, with a long, salty dried lemon finish and minerality. Fine phenolics at the end. 63% sauvignon blanc, 35% semillon and 2% muscadelle.
James Suckling, JamesSuckling.com (April 2023)
Citrus kick straight away, great direction and focus - there's purity to the lemon, peach, green apple, pear and apricot fruit. Sharp and straight but stylish. Fruity and juicy, precise and detailed, a touch tense still but there's excellent sculpting here and lots of life. Quite bold, some toasted nuances putting the wood at the fore and narrowing some of the expression but there's so much to like with a long, spiced finish. Harvest 28 August to 2 September. Yield of 30hl/ha. Michel Rolland and Julien Viaud consultants. HVE3 and Bee friendly certified. Rolland & Associés consultants.
Drink 2025-2036
Georgina Hindle, Decanter (April 2023)
The 2022 Château Pape Clément Blanc is another beauty from this team, and if it puts on some weight over the course of its élevage, it will merit an even higher score. Honeyed lychee, minty herbs, melon, and stone fruits define the bulk of the aromatics, and it's medium to full-bodied, with good concentration, nicely integrated acidity, and a great finish. I was able to taste this on multiple occasions with consistent notes.
Jeb Dunnuck, JebDunnuck.com (May 2023)
About this WINE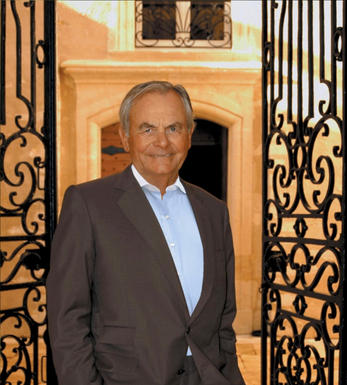 Chateau Pape Clement
Château Pape Clément is a Cru Classé Graves property that has one of the oldest documented histories of any Bordeaux vineyard, having been planted in 1300 by Bernard de Groth, the future Pope Clément V. In 1939 the estate was bought by the Montagne family and is now owned and run by Léo Montagne.

Pape Clément is located in the Bordeaux suburb of Pessac and consists of a chai and 32 hectares of vineyards, planted with Cabernet Sauvignon (60%), Merlot (40%) and small amounts of Sauvignon Blanc, Sémillon and Muscadelle.

The quality of the wines at Pape Clément slipped in the 1960s and 70s, largely because of under-investment. Bernard Magrez was appointed as general manager in 1985 and he turned Pape Clément's fortunes around. He introduced more rigorous selection in the vineyards, as well as installing stainless steel vats and raising the percentage of new oak casks used in the maturation process.

Pape Clément now produces one of the finest clarets in Pessac-Léognan.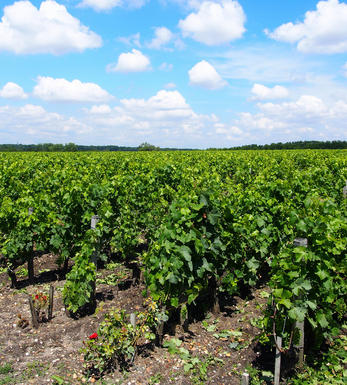 Pessac-Leognan
In 1986 a new communal district was created within Graves, in Bordeaux, based on the districts of Pessac and Léognan, the first of which lies within the suburbs of the city. Essentially this came about through pressure from Pessac-Léognan vignerons, who wished to disassociate themselves from growers with predominately sandy soils further south in Graves.
Pessac-Léognan has the best soils of the region, very similar to those of the Médoc, although the depth of gravel is more variable, and contains all the classed growths of the region. Some of its great names, including Ch. Haut-Brion, even sit serenely and resolutely in Bordeaux's southern urban sprawl.

The climate is milder than to the north of the city and the harvest can occur up to two weeks earlier. This gives the best wines a heady, rich and almost savoury character, laced with notes of tobacco, spice and leather. Further south, the soil is sandier with more clay, and the wines are lighter, fruity and suitable for earlier drinking.
Recommended Châteaux: Ch. Haut-Brion, Ch. la Mission Haut-Brion, Ch. Pape Clément, Ch Haut-Bailly, Domaine de Chevalier, Ch. Larrivet-Haut-Brion, Ch. Carmes Haut-Brion, Ch. La Garde, Villa Bel-Air.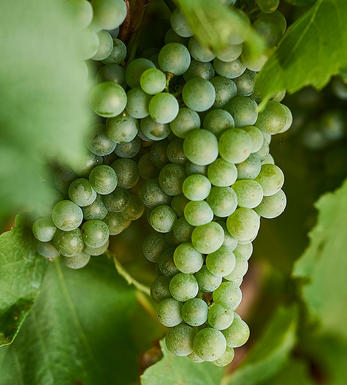 Sauvignon Blanc & Sémillon
The blend used for White Graves and Sauternes and rarely encountered outside France. In the great dry whites of Graves, Sauvignon Blanc tends to predominate in the blend, although properties such as Smith Haut Lafite use 100% Sauvignon Blanc while others such as Laville Haut Brion have as much as 60% Sémillon in their final blends. Sauvignon Blanc wines can lose their freshness and fruit after a couple of years in bottle - if blended with Sémillon, then the latter bolsters the wine when the initial fruit from the Sauvignon fades. Ultimately Sauvignon Blanc gives the wine its aroma and raciness while Sémillon gives it backbone and longevity.
In Sauternes, Sémillon is dominant, with Sauvignon Blanc playing a supporting role - it is generally harvested about 10 days before Sémillon and the botrytis concentrates its sweetness and dampens Sauvignon Blanc`s naturally pungent aroma. It contributes acidity, zip and freshness to Sauternes and is an important component of the blend.