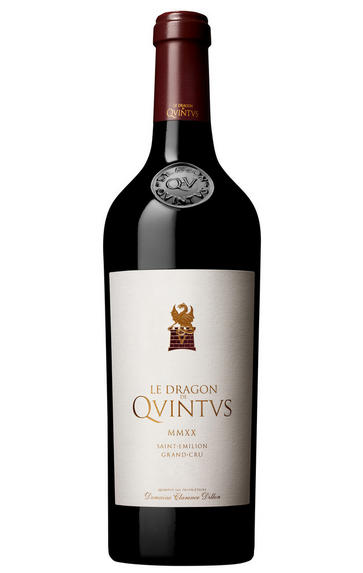 2022 Le Dragon de Quintus, St Emilion, Bordeaux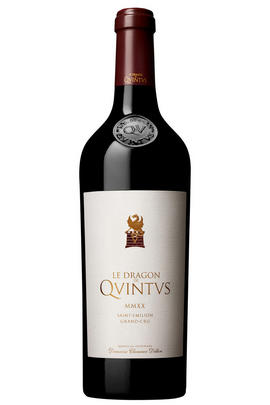 Critics reviews
Neal Martin, Vinous
89-91/100
The 2022 Le Dragon de Quintus, which includes 6% Malbec (from the acquisition of Grand Pontet), has a floral bouquet with blackberry and blueberry fruit. It just needs to "stretch out" a bit. The palate is medium-bodied with grainy tannins, well balanced, and off-dry in style, with the 28% new oak neatly integrated. This should age well in bottle.
Drink 2028 - 2040
Neal Martin, Vinous.com (April 2023)
Heavy spice, juicy black fruits, this is intense and concentrated, with a trace of heat but plenty of personality. 3.65ph. 28% new oak. Harvest September 7 (their earliest to date) through to September 23. No external consultant. Now with the addition of Château Grand Pontet, great terroir just behind Beauséjour-Becot, with Merlot and Cabernet Franc dating back to 1945.
Drink 2026 - 2040
Jane Anson, JaneAnson.com (May 2023)
Jancis Robinson MW
16.5/20
81.6% Merlot, 12.1% Cabernet Franc, 6.3% Malbec. Includes parcels from Ch Grand-Pontet for the first time this year. Cask sample. Juicy and really quite elegant this year. Handles the alcohol well. Lifted red-fruit aroma. Round and generous on the palate, then tightens and focuses on the finish. Just about enough freshness. GV (certainly compared with the grand vin)? 15.5%. 
Drink 2028 - 2038
Jancis Robinson MW, JancisRobinson.com (May 2023)
The 2022 Dragon de Quintus displays a perfumed yet elegant bouquet with aromas of spices, plums, cassis and dark berries, followed by a moderately weighted palate that is supple and juicy, with structured tannins but also a slight impression of alcohol on the finish.
This is a blend of 81.6% Merlot, 12.1% Cabernet Franc and 6.3% Malbec.
Yohan Castaing, Wine Advocate (April 2023)
Very fine tannins with brightness and freshness. Medium to full body. Vivid and crisp. Chocolate, walnut and berry at the end. 81.6% merlot, 12.1% cabernet franc and 6.3% malbec.
James Suckling, JamesSuckling.com (April 2023)
Floral and nicely scented on the nose, milk chocolate and blackcurrants. Smooth and supple, with a nice energy and sense of life to this, with brightness and vibrancy to the sweet strawberry and red cherry fruits and a bite that makes it appealing and moreish. 
Some tension, but it keeps its frame and has a really appealing juice texture and fruitiness. Straight and lean with a heavy dose of spice but appealingly textured with concentrated fruit and underlying strength. Full on and a little bit toasted on the finish.
Drink 2026 - 2038
Georgina Hindle, Decanter.com (April 2023)
About this WINE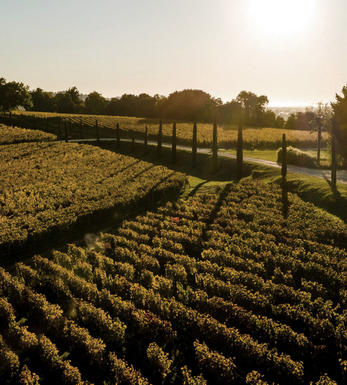 Chateau Quintus
The Clarence Dillon family company acquired a beautiful estate in Saint-Emilion, and renamed it Château Quintus. An exceptional terroir that has been recognised as such for centuries. The estate naturally wraps around a high promontory which represents the end of the plateau of Saint-Emilion. The vineyard benefits from a majestic panarama extending towards the neighbouring village and across the entire Dordogne valley. It is in the place that, for time immemorial, a watch tower has stood to ensure the defence of the village of Saint-Emilion.

The originality of this extraordinary terroir lies in its diversity of soils, slopes and orientations. It is therefore hardly surprising that this wine was featured between 1844 and 1848 - under its old name Château Tertre Daugay - among the 14 most sought after and most expensive wines of Saint-Emilion. For close to a century the great reference book Cocks and Feret "Bordeaux et ses Vins" will consistently mention the property as a First Growth of Saint -Emilion. The vineyard was also one of the prominent Saint-Emilion estates to receive a gold medal at the Exposition Universelle de Paris in 1867.

A text found in another great book of the time "Les Grands Vins de Gironde" de Dumas et Lallemand (1899) reads "One can not imagine a more beautiful situation for an estate, or one more favourable for the production of a First Growth wine (...) Thanks to the excellent vinification practices undertaken at the estate, the wine produced here reflects great body, ripeness and an armature that exemplify the great wines of Saint-Emilion."

This wine takes its natural place alongside the red and white wines of Château Haut-Brion and Château La Mission Haut-Brion, thereby becoming the 5th child in this illustrious family.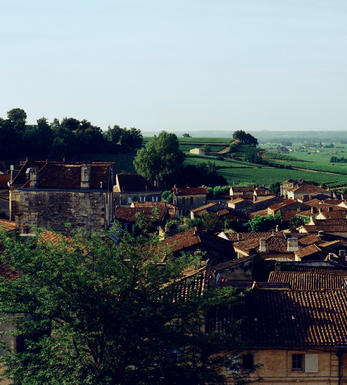 St-Emilion
St Emilion is one of Bordeaux's largest producing appellations, producing more wine than Listrac, Moulis, St Estèphe, Pauillac, St Julien and Margaux put together. St Emilion has been producing wine for longer than the Médoc but its lack of accessibility to Bordeaux's port and market-restricted exports to mainland Europe meant the region initially did not enjoy the commercial success that funded the great châteaux of the Left Bank.
St Emilion itself is the prettiest of Bordeaux's wine towns, perched on top of the steep limestone slopes upon which many of the region's finest vineyards are situated. However, more than half of the appellation's vineyards lie on the plain between the town and the Dordogne River on sandy, alluvial soils with a sprinkling of gravel.
Further diversity is added by a small, complex gravel bed to the north-east of the region on the border with Pomerol. Atypically for St Emilion, this allows Cabernet Franc and, to a lesser extent, Cabernet Sauvignon to prosper and defines the personality of the great wines such as Ch. Cheval Blanc.
In the early 1990s there was an explosion of experimentation and evolution, leading to the rise of the garagistes, producers of deeply-concentrated wines made in very small quantities and offered at high prices. The appellation is also surrounded by four satellite appellations, Montagne, Lussac, Puisseguin and St. Georges, which enjoy a family similarity but not the complexity of the best wines.
St Emilion was first officially classified in 1954, and is the most meritocratic classification system in Bordeaux, as it is regularly amended. The most recent revision of the classification was in 2012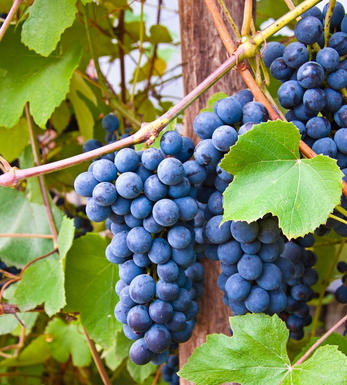 Merlot/Cabernet Franc
Merlot and Cabernet Franc are grape varieties commonly used in Bordeaux-style blends, particularly in the Bordeaux region of France. When these two grapes are blended, they can create a wine that combines the best characteristics of each variety.
Merlot is known for its smoothness, soft tannins, and ripe fruit flavours. It often contributes black cherry, plum, and chocolate flavours to the blend. The grapes are relatively easy to grow and ripen earlier than other Bordeaux varieties, making them versatile for blending.
Cabernet Franc, on the other hand, adds structure, depth, and complexity to the blend. It typically brings aromas of red fruits such as raspberry and strawberry, along with herbal notes like bell pepper and tobacco. These grapes have thinner skins and can be more challenging to cultivate, requiring specific growing conditions to reach their full potential.
When Merlot and Cabernet Franc are combined, the result is a well-balanced wine with various flavours and aromas. The blend often exhibits a Bordeaux wine's medium to full body, along with a smooth texture and moderate tannins. The specific flavour profile can vary depending on the proportions of each grape in the blend and the terroir and winemaking techniques employed.