2012 Gigondas, La Gille, La Famille Perrin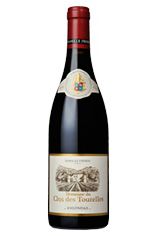 The Producer
La Famille Perrin
The Domaine Perrin is a négociant brand created in 1997 by François Perrin and his brother Jean-Pierre, Pierre's father, and since 1999 run by Pierre. The Perrin family are owners of the famous Châteauneuf-du-Pape estate Château de Beaucastel.

As with the wines at Beaucastel, the Domaine Perrin wines are impeccably made and reflect the true nature of the terroir from which they come. The wines made are all from the neighbouring Southern Rhône appellations to Châteauneuf-du-Pape, such as Vacqueyras and Gigondas. The reds are based on Grenache, but with other Rhône grape varieties, such as Syrah, Mourvedre and Cinsault.

The Perrins are one of the most reliable wine families in the Rhône valley, truly a name to look out for.
View Producer
The Grape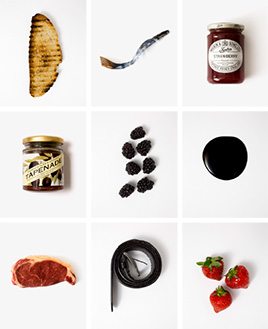 Grenache/Garnacha
Grenache is the most widely planted black grape variety in the world. In the Southern Rhône it provides the backbone for most red blends and is the key component of Châteauneuf du Pape. Some Châteauneufs such as Château Rayas are even made from 100% Grenache. In the Languedoc it plays a key role in many blends and is responsible for much of the Rosé wine from Southern France.
It is the most extensively red wine grape grown in Spain where it is known as Garnacha Tinta - in Rioja it is blended with Tempranillo and is most widely planted in the warm Eastern Rioja Baja region. The very best Garnacha wines come from Priorat in Catalonia, where fruit from old Garnacha bush vines is blended with small quantities of Cabernet Sauvignon to produce wines of startling intensity and depth of fruit.
Grenache was once Australia`s most widely planted black grape but much of it was grubbed up in the 70s and early 80s to make room for more fashionable grapes. However plantings have been on the increase since the early 1990s and the best examples are found in the Barossa Valley from dry-farmed, bush-pruned, old Grenache vines.
View Grape
The Region
Gigondas has been renowned for the quality of its wines since Roman times, although it was not really until it was classified as a Côtes du Rhône Villages in 1966 that it began to realise its potential. It achieved AC status in 1971 and today produces some of the finest, most underrated and under-priced wines in the Rhône valley; although, for the last two of these at least, probably not for much longer.
Gigondas' 1,200-hectare of rugged vineyards are located east of Châteauneuf-du-Pape, beneath the famous mountains of Dentelles de Montmirail. Gigondas produces sumptuous, plummy reds with a good structure and a sprinkle of pepper. It is similar to (if a touch less slick than) good Châteauneuf-du-Pape which, at its best, it can challenge and even surpass.
Made with a maximum of 80 percent Grenache, combined with at least 15 percent Syrah and/or Mourvèdre, the rest can be made of any of the varieties authorized for Côtes du Rhône – apart from Carignan. The wines can normally be broached after two to three years, while the best repay ageing for 10 years or more. The region also produces dry, Grenache-dominated rosés which are good but can sometimes lack a little vitality.
Recommended Producer: La Bastide St Vincent, Domaine Montirius
View Region
Customer Reviews
Questions And Answers