2012 Seul en Scène, Vin de France, Domaine François Villard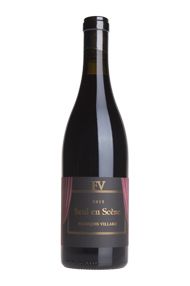 The Producer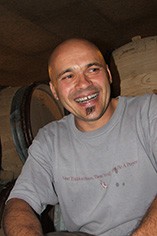 Domaine Francois Villard
François Villard has grown his tiny wine domaine from four to seven hectares and still produces a miniscule amount of highly allocated bottlings. Referred to by Robert Parker as one of the "stars" of the Northern Rhone, François also acquired a small parcel in Cote-Rotie and a few hectares in St. Joseph. Formerly a chef, François brings his complex palette to the winery to produce wines of power and grace that age for years.
The terroir of the Northern Rhone is, in a word, amazing. Fully exposed hillsides that face the East are covered with terraces first created by the Romans. The soil is made up of small gravel and decomposed schist over a bedrock of granite. The exposition allows for excellent ripening of the Viognier and Syrah grown on these coteaux and for exceptional water drainage (So much so that terraces are always needing to be re- paired.) The climate is warm with much cooler night than those found in the South.
François Villard's strategy is to allow for the most optimal ripening possible. His wines, as a result, are rich and concentrated with complex aromas of peaches, apricots, honeysuckle, and honey for the whites and leather and spice for the reds. The whites are often allowed to develop botrytis and most of the wines pass through wood ageing for an extended amount of time to prepare them for a very long life in bottle.
The absurdly steep hillsides of the Northern Rhone mean that harvesting by hand is the only option open to winemakers. François Villard and his crew harvest in very small baskets along extremely narrow terraces, making for backbreaking and danger- ous work. These baskets are then emptied into larger boxes to be taken down the hill- sides by tractors, and in some cases, donkeys. The results, however, are unrivaled
View Producer
The Grape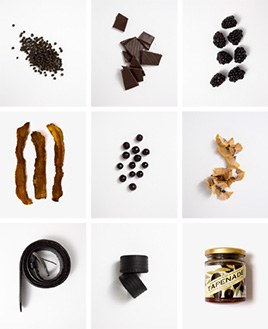 Syrah/Shiraz
A noble black grape variety grown particularly in the Northern Rhône where it produces the great red wines of Hermitage, Cote Rôtie and Cornas, and in Australia where it produces wines of startling depth and intensity. Reasonably low yields are a crucial factor for quality as is picking at optimum ripeness. Its heartland, Hermitage and Côte Rôtie, consists of 270 hectares of steeply terraced vineyards producing wines that brim with pepper, spices, tar and black treacle when young. After 5-10 years they become smooth and velvety with pronounced fruit characteristics of damsons, raspberries, blackcurrants and loganberries.

It is now grown extensively in the Southern Rhône where it is blended with Grenache and Mourvèdre to produce the great red wines of Châteauneuf du Pape and Gigondas amongst others. Its spiritual home in Australia is the Barossa Valley, where there are plantings dating as far back as 1860. Australian Shiraz tends to be sweeter than its Northern Rhône counterpart and the best examples are redolent of new leather, dark chocolate, liquorice, and prunes and display a blackcurrant lusciousness.

South African producers such as Eben Sadie are now producing world- class Shiraz wines that represent astonishing value for money.
View Grape
The Region
Vin de Pays des Comtés Rhodaniens is a Vin de Pays French wine appellation that encompasses vineyard area in the Rhône-Alpes region and wines from mainly Viognier, Syrah and Grenache grapes but also from Pinot Noir and Gamay as the appellations spans further to include portions of Beaujolais, Savoie and Jura.
Within the broad regional Vin de Pays appellation of Comtés Rhodaniens there are further wine classifications for specified areas including :
Vin de Pays du Comté de Grignan

Vin de Pays des Coteaux de l'Ardèche

Vin de Pays des Coteaux de Baronnies

Vin de Pays des Coteaux de Montélimar

Vin de Pays des Gaules
View Region
Customer Reviews
Questions And Answers