2012 Châteauneuf-du-Pape, Cuvée des Cadettes, Château La Nerthe, Rhône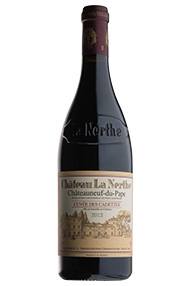 The Producer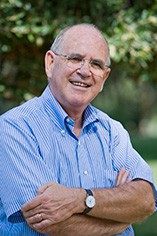 Chateau La Nerthe
Château La Nerthe has a history stretching back to 1560. The Château itself is one of Châteauneuf`s most elegant buildings and was built in 1760. This large property, with over 90 hectares of vines, has had a chequered history and it has been only since its purchase in 1985 by the Ricard family that its true potential has come to be realised.
In the capable hands of Alain Dugas the Estate has been making wines that are fully worthy of such a grandiose setting. With a focus on organic viticulture and a winemaking regime which juxtaposes modern stainless steel and very old cement, the wines are made with great skill and attention to detail. In 2008, Alain Dugas retired, and Christian Voeux took over from him.

La Nerthe's wine is firmly in the modernist camp of accessible Châteauneufs; softer tannins than in Beaucastel or Vieux Télégraphe, and ready to drink earlier. Almost all La Nerthe wines are vinified in wood, many in small barrels, which is rare in Châteauneuf. No filtering takes place. The white wines are richer in fruit than most other white Châteauneufs.
View Producer
The Grape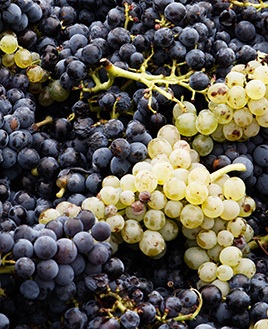 Southern Rhône Blend
The vast majority of wines from the Southern Rhône are blends. There are 5 main black varieties, although others are used and the most famous wine of the region, Châteauneuf du Pape, can be made from as many as 13 different varieties. Grenache is the most important grape in the southern Rhône - it contributes alcohol, warmth and gentle juicy fruit and is an ideal base wine in the blend. Plantings of Syrah in the southern Rhône have risen dramatically in the last decade and it is an increasingly important component in blends. It rarely attains the heights that it does in the North but adds colour, backbone, tannins and soft ripe fruit to the blend.
The much-maligned Carignan has been on the retreat recently but is still included in many blends - the best old vines can add colour, body and spicy fruits. Cinsault is also backtracking but, if yields are restricted, can produce moderately well-coloured wines adding pleasant-light fruit to red and rosé blends. Finally, Mourvèdre, a grape from Bandol on the Mediterranean coast, has recently become an increasingly significant component of Southern Rhône blends - it often struggles to ripen fully but can add acidity, ripe spicy berry fruits and hints of tobacco to blends.
View Grape
The Region
Châteauneuf-du-Pape is the largest and most important wine appellation in the southern Rhône. It is home to more than 3,200 hectares of vineyards and over 80 growers; more wine is produced in Châteauneuf than the whole of the northern Rhône put together. The vineyards are bounded to the west by the Rhône river and to the east by the A7 autoroute.

Châteauneuf-du-Pape was the first ever Appellation d'Origine Contrôlée established in France, in 1932. Small, rounded rocks from the ancient river bed known as galets roulés are a key aspect of what makes Châteauneuf -du-Pape wines so distinctive, with the rocks reflecting heat back into the vines at night, thus increasing ripeness and reducing acidity.

The gloriously rich red wines, redolent of the heat and herbs of the south, are enhanced by the complexity which comes from blending several grape varieties. Fourteen are permitted for reds: Grenache, Mouvedre, Syrah, Cinsault, Vaccarese, Counoise, Teret Noir, Muscadin, Picpoul Noir, Clairette, Grenache Blanc, Rousanne, Picpoul Gris and Picardin. With red Châteauneuf-du-Pape, Grenache typically dominates with Syrah and Mourvèdre in support.
White Châteauneuf-du-Pape is becoming increasingly sought-after, even though it represents less than 10 percent of the total production. Here, five grapes are permitted: Grenache Blanc, Clairette, Roussanne, Bourboulenc and Picardin.

Recommended Producers: Château de Beaucastel, Clos de Papes, Vieux Télégraphe, Château Rayas,, Domaine de la Charbonnière, Sabon, Château La Nerthe, Domaine Perrin
View Region
Customer Reviews
Questions And Answers