About this WINE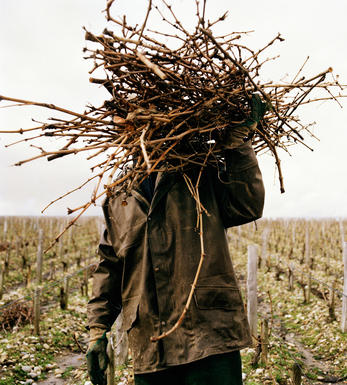 Musto Carmelitano, Basilicata
Musto Carmelitano are a new name making fine bottled Aglianico del Vulture wines. 'Bottled' because up until 2007 the Musto Carmelitano family were selling their fruit to the local cooperative. Enter the next generation, Francesco's children Elisabetta & Luigi, and the first consideration was to go organic.

But as Elisabetta explained, with that change came a reduction in crop quantity; not enough for the coop so they had to bottle it instead! Thank goodness they did! For the family own 4ha of Aglianico vineyards around the village of Rionero, near Maschito, 600 metres up the volcano 'Vulture' that shapes their nervy, brooding wines with its clay, lava & sandy soils. They are also fortunate in that a significant proportion of their vines are old, free-standing alberello, spaced 1.20 metres apart.

Since the first label came out in 2007, the family have focused on producing three Aglianico del Vulture wines:

Maschitano Rosso IGT, a fresh, early drinking Aglianico del Vulture denied its D.O.C on account of its early release; Aglianico del Vulture 'Serra del Prete', a pacy wine from fruit grown on predominantly calcareous clay soils and aged only in stainless-steel and Aglianico del Vulture 'Pian del Moro', a single vineyard wine from lava brown soils giving a chocolaty rich wine that's seen some French oak.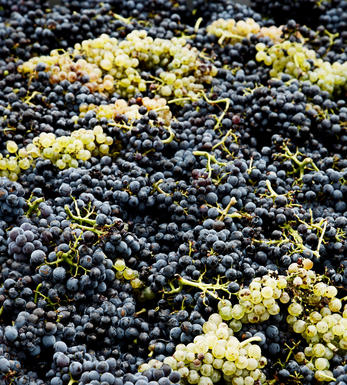 Aglianico
Aglianico's origins are Greek (the name is a dialect version of the word Ellenico, the Italian word for Hellenic) and its was originally planted in the Campania and Basilicata regions of southern Italy over 2,500 years ago when southern Italy was a Greek colony known as Magna Graecia or Oenotria.

The grapes thrived until the late 19th century when it was almost destroyed by phylloxera. Since the war plantings have gradually increased and there were about 13,000 ha/32,000 acres of Aglianico planted at the last official count, in 1990.

The grape seems to prefer soils of volcanic origin, as well as dry and sunny location, and achieves its finest results in the two DOCs of Taurasi in Campania and Aglianico del Vulture in Basilicata. It is an early budding, late ripening variety and in the right hands can produce very long-lived wines of intensity and finesse. In the past young Aglianico wines were often fiercely tannic and harsh - fortunately improved techniques in both the vineyard and winery have led to fresher and riper wine being made that are eminently approachable in youth but also still improve with bottle age.