2008 Bodegas RE Lomajes de Viña Roja Carignan, Maule Valley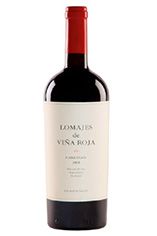 The Producer
Bodegas RE
Bodegas RE is pushing the boundaries in Chile. This is a new, constantly evolving project with 'experiments' being worked on every year and wines being kept back until they are ready. RE refers to the winery's concept of REcreating, REinventing, REdiscovering…

It was set up in 2012 by Casablancan pioneer Pablo Morande and his son (also Pablo). The Morande family are very well known throughout Chile: the young Pablo is a 9th generation winemaker and, despite Pablo Senior having made a name for himself in the early 1980s in Casablanca (with Morande and Concha y Toro), their family roots have been established firmly in the Maule valley since the early 1800's.

Maule is a hot area with a brightness that is apparent, however due to the short ripening period the wines manage to retain a high acidity. During the summer with temperatures reaching 36 degrees, special attention is required when picking. Its red clay soils are largely rain fed with no irrigation, and unlike Casablanca, they are not affected by frost. The vineyards are planted on rolling hills at around 200m altitude, producing low yields of around 6-8 tonnes.

Bodegas RE's winery and significant vineyard holdings are located in Casablanca, but they also have 72 ha of vines 450km away in Loncomilla in the Maule Valley. The winery is impressive with old terracotta amphorae of different sizes and ages, 12, 000 litre cement tanks coated on the outside with clay to make them look like large amphorae, as well as Italian 'botti' and American barriques… all highlighting the experimental nature of what is happening here.

These wines highlight the huge potential of the Maule Valley and the bodega manages to achieve an exciting balance of traditional and new practices. A wide variety of grape varieties are planted and dry farming is adopted, giving their old Carignan vines (70 years +) a refinement but a concentration on the mid-palate that some Carignans lack.

View Producer
The Grape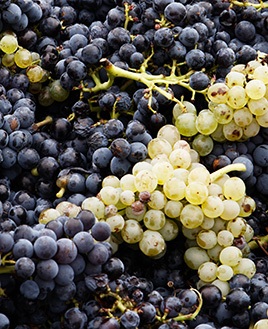 Carignan
Carignan, as its name suggests, is presumably of Spanish in origin, from around the town of Carineña west of Priorat in the province of Aragon.
Carignan, also known as Carginano in Italy and Cariñena or Mazeulo in Spain, is one of the most widely-planted red grapes in France. Planting became widespread in France during the 1960s, when Algeria gained its independence and was no longer an inexpensive source of red grapes. Languedoc-Rousillon (Cotes du Roussillon, Corbières, Saint Chinian) is the bastion of Carignan in France, and it is also grown Provence, although it now gradually being replaced with more complex and characterful varieties such as Syrah and Grenache.
The berries are blue-black, with fairly thick, astringent skins.Carignan buds and ripens quite late, so it is resistant to spring frosts, but requires a long ripening season and warm climate. It is a vigorous grape, which can result a wine of dull character.
Carignan is useful for adding intense colour, acidity, and fleshy tannins to the archetypal Southern French blends of Syrah, Grenache and Cinsault. Few select growers have managed to produce interesting, distinctive wines from this grape by carefully limiting the vine vigour and the yields.

Old Carignan vines (over 50 years) on a combination of low yields and suitable terroir can produce magnificently concentrated and characterful wine. The best expressions can be found in Priorat.
View Grape
The Region
Casablanca valley is located approximately 1 hour west of Santiago, south of Aconcagua and north of San Antonio Valley, well-exposed to the cool Pacific ocean breezes. It is Chile's first cool-climate wine producing region, with an internationally established reputation since the early 1990s for its arresting, vibrant, mouth-watering white wines, made predominantly from Chardonnay (over 75%) and Sauvignon Blanc, as well as Viogner and Riesling, exotically perfumed and richly flavoured.
Early morning fog (the result of the Pacific's icy Humboldt current) keeps temperatures low and adds moisture in an otherwise dry terrain. Midday breezes clear the fog, allowing the sunshine to reach and ripen the grapes.
A host of producers tend nearly 4,000 hectares of vines in the valley, which offers a myriad of microclimates. The higher, warmer, frost-free sections are suitable for red varieties like Merlot and Carmenere, while the lower, cooler areas produce excellent fruit for cool-climate grapes Sauvignon Blanc, Chardonnay, and Pinot Noir.
In acknowledgment of certain similarities between Casablanca and California's Napa Valley, the two valleys signed a viticultural alliance in 2002.
Recommended producer:
De Martino
View Region
Customer Reviews
Questions And Answers