2013 Lirac Blanc, La Reine des Bois, Domaine de la Mordorée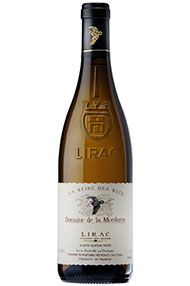 The Producer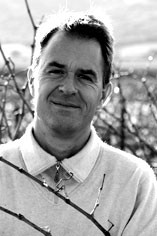 Domaine de la Mordoree
Christophe and Fabrice Delorme at Domaine de la Mordorée did not take long to project this fine estate (which is named, somewhat poetically, after a woodcock) into the Premier League.

Based in the Southern Rhone appellation of Tavel, the brothers make, as one would expect, delicious rosé wine in addition to a very fine Lirac and an excellent Châteauneuf-du-Pape.

Christophe produced his first wines there in 1987. Up until that time the estate had been little more than a hobby for his father, an industrialist with two great passions; shooting and wine.

Christophe totally refurbished and modernised the winery as well as replanting much of the vineyards. Today the domaine has 40 hectares of vineyards - 7 hectares in Tavel, 15 hectares in Lirac (top-notch examples), 16 hectares for generic Côtes-du-Rhône and 3 hectares in Châteauneuf-du-Pape.
The vineyards are organically cultivated as much as possible, only using chemical weedkillers and pesticides as a very last resort. As for the winemaking, the grapes are all systematically destemmed upon arrival at the winery and vinification takes place in temperature controlled stainless steel fermenters. The wines are then matured in a mixture of stainless steel vats and new oak barrels. The Châteauneuf-du-Pape Cuvée de la Reine des Bois is a limited bottling only produced in the very finest years.
View Producer
The Grape
White Rhône Blend
With the exception of the wines from Condrieu and Château-Grillet virtually all Rhône Valley whites are made from blends.
In the north, the white wines of Hermitage, Crozes-Hermitage, St-Joseph, and St-Péray are produced from blends of Marsanne and Roussanne. Generally Marsanne is the dominant partner and it lends colour, body and weight to the blend, as well as richly scented fruit. Roussanne, a notoriously low yielder and pernickety to grow, produces intensely aromatic wines which contribute bouquet, delicacy and finesse to the blend.
Until about 15 years ago there was very little interest in southern Rhône whites as it was widely believed that the combination of dull non aromatic grapes and the baking summer heat meant quality wine production was nigh impossible. Since then the quality has improved markedly through the introduction of cool fermentation techniques and increased plantings of northern Rhône white grapes.
The base of many blends is still Grenache Blanc, a widely planted variety producing fresh wines with apple-like fruits, often with hints of aniseed. Ugni Blanc is still found in many blends, as is Clairette though their general lack of character and definition has led to a reduction in plantings. The future for southern Rhône whites appears to lie with Roussanne, Marsanne, and, increasingly, Viognier.
View Grape
The Region
A short hop across the river Rhône from Châteauneuf-du-Pape, Lirac was traditionally best-known for its rosés, but increasingly its approachable, full-bodied reds are taking centre stage. Less Grenache-dominated than its neighbours, the current trend for Lirac is towards a greater proportion of Syrah and Mourvèdre, which gives the wines a pleasing firmness and a rich, silky spiciness. The wines can normally be enjoyed from two years' ageing, up to 10 in some cases.

Lirac's full, fragrant, food-friendly whites are surprisingly good, containing a minimum of one-third Clairette with the rest made up from Bourbolenc, Grenache Blanc and up to 25 percent each (but no more than 30 percent in total) of Marsanne, Roussanne, Viognier, Ugni Blanc and Picpoul. They are best enjoyed in their youth but can last for up to five years.

Rosé production is declining here, which is a shame as the rosés are good value with a lovely, dry, full-bodied summer fruit palate that is zingier than either neighbouring Tavel (which they resemble) or Provence.
View Region
Customer Reviews
Questions And Answers