2013 Ostler Lakeside Riesling, Waitaki River, Otago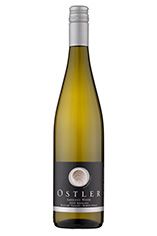 The Producer
Ostler Vineyard
In 1998 soon-to-be-brothers-in-law Jim Jerram, a doctor in charge of Student Health at Otago University, Dunedin and Jeff Sinnott, Amisfield (and formerly Isabel) winemaker/Viticulturalist discussed the possibilities of planting grapes on a limestone escarpment in the Waitaki Valley which forms the border between Canterbury and Otago provinces. They eventually bought land in 2001 and planted their first block of Pinot Noir in August 2002. Jim Jerram is the leading pioneer of the developing Waitaki Valley viticultural region. His Ostler label is based in the hamlet of Kurow (where Richie McCaw played his first rugby) and has developed a fine reputation for pinot noir from Caroline's vineyard (planted 2002) and aromatic whites from a variety of sources such as Blue House Vines.

It is still early days, but the vines have now had just enough time to begin to feel at home in this unexplored environment. Not only did the Caroline's Pinot Noir 2010 win gold at the International Wine Challenge in London but it followed up with a gold medal again at Decanter's World Wine awards.

The name for the Ostler Vineyard comes from Jim's great-grandfather, William Ostler, who came from Yorkshire to this area in the 1850s.The Waitaki climate is cooler than Central Otago, thanks to afternoon easterly breezes sucked in from the coast. However the ripening season is longer and so far with lower frost risks.

Stylistically the toothsome Ostler Pinot Noir bears more than a passing resemblance to the crunchy wines of Beaune, than to either of its Kiwi neighbours. There has been a lot of hype about the new wine growing region in the Waitaki Valley, which forms the border between Canterbury and Otago provinces on the South Island.



View Producer
The Grape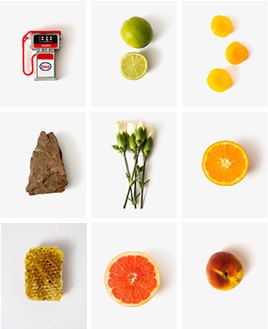 Riesling
Riesling's twin peaks are its intense perfume and its piercing crisp acidity which it manages to retain even at high ripeness levels.
In Germany, Riesling constitutes around 20% of total plantings, yet it is responsible for all its greatest wines. It is planted widely on well-drained, south-facing slate-rich slopes, with the greatest wines coming from the best slopes in the best villages. It produces delicate, racy, nervy and stylish wines that cover a wide spectrum of flavours from steely and bone dry with beautifully scented fruits of apples,apricots, and sometimes peaches, through to the exotically sweet flavours of the great sweet wines.
It is also an important variety in Alsace where it produces slightly earthier, weightier and fuller wines than in Germany. The dry Rieslings can be austere and steely with hints of honey while the Vendages Tardives and Sélection de Grains Nobles are some of the greatest sweet wines in the world.
It is thanks to the New World that Riesling is enjoying a marked renaissance. In Australia the grape has developed a formidable reputation, delivering lime-sherbet fireworks amid the continental climate of Clare Valley an hour's drive north of Adelaide, while Barossa's Eden Valley is cooler still, producing restrained stony lime examples from the elevated granitic landscape; Tasmania is fast becoming their third Riesling mine, combining cool temperatures with high UV levels to deliver stunning prototypes.
New Zealand shares a similar climate, with Riesling and Pinot Gris neck to neck in their bid to be the next big thing after Sauvignon Blanc; perfectly suited is the South Island's Central Otago, with its granitic soils and continental climate, and the pebbly Brightwater area near Nelson. While Australia's Rieslings tend to be full-bodied & dry, the Kiwis are more inclined to be lighter bodied, more ethereal and sometimes off-dry; Alsace plays Mosel if you like.
View Grape
The Region
New Zealand's newest wine region, Waitaki is an breathtakingly beautiful, remote valley between Canterbury and Central Otago. The challenging climate (constant risk of severe frost) has earned the region the distinction of being a marginal viticultural area, with Pinot Noir grapes being the star performer.

The area was first planted in 2001 and the vineyards are mostly small, intensively managed and produce a range of distinctive cool climate wines (Pinot Noir, Pinot Gris, Riesling and Gewürtztraminer, with a small quantity of Arneis).

Brothers-in-law Jeff Sinnott and Jim Jerram have been the pioneers in Waitaki. In 2002 they founded Ostler Wines to produce distinctive, low-yielding, cool climate wines.

The resulting long and slow fruit ripening process, and the region's complex geological origins (with limestone, alluvial greywacke and schist soils) contribute to wines that demonstrate a distinctive minerality and freshness of fruit flavours.

These wines frequently possess a notable lingering finish on the palate in addition to fragrant aromatics. Gewürztraminer is especially fragrant, with rose petals, lychee, cinnamon & ginger characters.
View Region
Customer Reviews
Questions And Answers