2013 Q Red, Domaine d'Antugnac
The Producer
Domaine d'Antugnac
Jean-Luc Terrier, owner of Domaine des Deux Roches in the Maconnais, bought Domaine d'Antugnac 4 years ago. It is situated just south of Limoux in the Languedoc region and one of the appeals for Jean Luc was that Chardonnay and Merlot vines had already been planted there 24 years previously. There are 50 hectares of vineyards,with a high average vine age of 30 years, well situated at altitudes of up to 500 metres above sea level. The extra elevation is crucial as it lengthens the ripening period of the grapes thus ensures more rounded fruit characteristics in the wines.
Both black and white grapes are grown, though being the true Burgundian he is it is Chardonnay that Jean-Luc really excels at producing elegant smooth examples, which combine richness and intensity of fruit with marvellous poise and balance.
View Producer
The Grape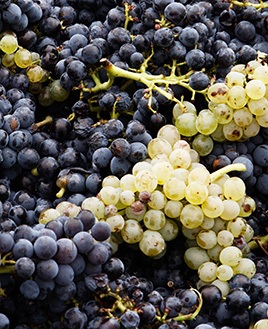 Other Varieties
There are over 200 different grape varieties used in modern wine making (from a total of over 1000). Most lesser known blends and varieties are traditional to specific parts of the world.
View Grape
Customer Reviews
Questions And Answers