2010 Alpamanta Estate Merlot, Mendoza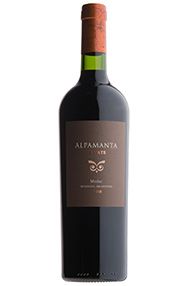 The Producer
Alpamanta Estate
The vineyards of Mendoza wine region in Argentina, where the Alpamanta Estate is situated, are amongst the most scenic in the world; they may lack the precipitous drama of the Douro or the Mosel Valleys, but they more than make up for this with their extraordinarily beautiful back-drop of the Andes Mountains.

Located at just under 1000 metres above sea-level, they bask in a wonderful fresh air and enjoy the natural irrigation afforded by the melting snow from the mountains. No better place for a biodynamic winemaker of the calibre of peripatetic Dutchman, Andrej Razumovsky, whose surname, coincidentally, is shared with a very famous set of mid-period quartets by Beethoven.

His vines are all in the most southerly part of Mendoza, Ugarteche, which falls within the district of Luján de Cuyo. The biodynamic approach involves natural yeasts, minimal use of sulphates and adherence to use of specific treatments such as camomile, Ortega nettle and dandelion, all carefully applied to coincide with lunar and tidal patterns.
View Producer
The Grape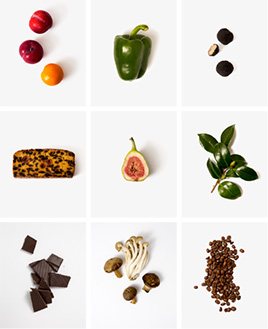 Merlot
The most widely planted grape in Bordeaux and a grape that has been on a relentless expansion drive throughout the world in the last decade. Merlot is adaptable to most soils and is relatively simple to cultivate. It is a vigorous naturally high yielding grape that requires savage pruning - over-cropped Merlot-based wines are dilute and bland. It is also vital to pick at optimum ripeness as Merlot can quickly lose its varietal characteristics if harvested overripe.
In St.Emilion and Pomerol it withstands the moist clay rich soils far better than Cabernet grapes, and at it best produces opulently rich, plummy clarets with succulent fruitcake-like nuances. Le Pin, Pétrus and Clinet are examples of hedonistically rich Merlot wines at their very best. It also plays a key supporting role in filling out the middle palate of the Cabernet-dominated wines of the Médoc and Graves.
Merlot is now grown in virtually all wine growing countries and is particularly successful in California, Chile and Northern Italy.
View Grape
The Region
With its western borderline dominated by the Andes and its 146,000 hectares of vineyards representing 70% of the country's wine production, Mendoza is Argentina's biggest and most important wine-growing province.
Mendoza's vineyards are a haven to Old World varieties including Cabernet Sauvignon, Merlot, Syrah, Tempranillo, Bonarda, Sangiovese, Barbera, Chardonnay, Sauvignon Blanc and Chenin Blanc. The province's signature grape is Malbec.
Mendoza still produces large amounts of inexpensive wine for domestic consumption, as well as grape concentrate, but the sub-region of Luján de Cuyo stands out with some lovely velvety Malbecs, while the cool, gravelly Maipú is best for Cabernet Sauvignon.
The most exciting area in Mendoza for fine whites, however, is the Uco Valley, that has the highest vineyards, up to 1,200 metres above sea level. Chardonnay, Sauvignon, Chenin, Pinot Grigio and Torrontés fare particularly well in its cool climate. Its sub-region of Tupungato produces Argentina's best Chardonnay.
View Region
Customer Reviews
Questions And Answers