About this WINE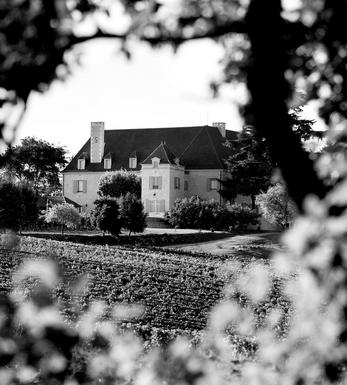 Chateau Thenac
Every once in a while a Château emerges in a less fashionable wine-producing area that punches well above the standards of that particular area. This is the case with Château Thénac from Bergerac.
Situated in beautiful countryside south of Bergerac itself, this 60 hectare vineyard is planted on a clay/limestone terroir on a south-facing slope, allowing for maximum exposure to the sun. With the average age of vines around 40 years, Thénac wines have complexity and structure and offer a refreshing alternative from Bergerac's more illustrious northern neighbours in Bordeaux. The Cuvée Prestige White is made up of Sauvignon Blanc, Muscadelle and Sémillon and is matured in new French barrels, giving the wine refreshing crispness but an exciting complexity. The Cuvée Prestige Red is made from Merlot, Cabernet Sauvignon, Malbec and Cabernet Franc and is qualitatively, more akin to a right-bank Bordeaux than the wines synonymous with Bergerac. It has recently been awarded the maximum rating of 3* by the illustrious Guide Hachette in France and a bronze medal in the Decanter World Wine Awards.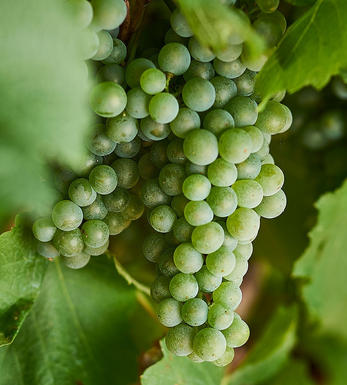 Sauv.Blanc & Sémillon
The blend used for White Graves and Sauternes and rarely encountered outside France. In the great dry whites of Graves, Sauvignon Blanc tends to predominate in the blend, although properties such as Smith Haut Lafite use 100% Sauvignon Blanc while others such as Laville Haut Brion have as much as 60% Sémillon in their final blends. Sauvignon Blanc wines can lose their freshness and fruit after a couple of years in bottle - if blended with Sémillon, then the latter bolsters the wine when the initial fruit from the Sauvignon fades. Ultimately Sauvignon Blanc gives the wine its aroma and raciness while Sémillon gives it backbone and longevity.
In Sauternes, Sémillon is dominant, with Sauvignon Blanc playing a supporting role - it is generally harvested about 10 days before Sémillon and the botrytis concentrates its sweetness and dampens Sauvignon Blanc`s naturally pungent aroma. It contributes acidity, zip and freshness to Sauternes and is an important component of the blend.