2013 Toolangi Vineyards Emanai, Yarra Valley, Victoria
The Producer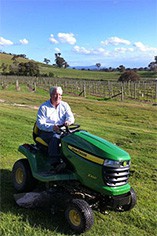 Toolangi Vineyards
Toolangi Winery is the brainchild of Garry and Julie Hounsell; they planted their vineyard in Victoria's Yarra Valley in 1995 and produced their first wine vintage in 2000.

Their aim has been to produce wines of great complexity and subtlety, rather than power and muscle, and the location of their estate, all on north-east facing slopes on a clay-based soil with a thin layer of shale and stone topsoil, lends itself perfectly to this objective.

The estate now extends to 13 hectares and produces wine at 3 different levels from a range of grape varieties, although in our opinion it is Chardonnay and Pinot Noir which have excelled and it is these we have chosen to list.

Toolangi is the entry-level wine, from a combination of estate-grown fruit and bought-in grapes. Toolangi Estate is a step up and is drawn only from estate-grown fruit, while the Reserve is a premium selection of only the finest barrels in a given year.


Interestingly, the wines are not actually made at Toolangi itself; instead, Garry and Julie select highly skilled winemakers at other wineries in the Yarra Valley who each boast outstanding reputations for making wines from the variety allocated to them. An example is Rick Kinzbrunner, who we know well as he makes the great Giaconda wines available in our portfolio.

Toolangi has, in a very short time, acquired an enviable reputation for producing outstanding wines, helped by a policy of strictly low yields and painstaking attention to detail in the vineyard.

View Producer
The Grape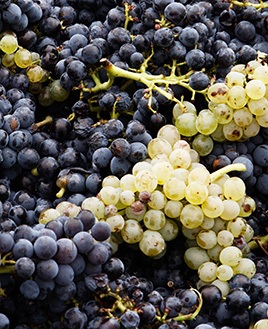 Other Varieties
There are over 200 different grape varieties used in modern wine making (from a total of over 1000). Most lesser known blends and varieties are traditional to specific parts of the world.
View Grape
The Region
After South Australia and New South Wales, Victoria is the country's third most important viticultural state, responsible for 23 percent of the vines. Notable fine wine regions include the Yarra Valley (a prime spot for Pinot Noir), Sunbury (Chardonnay, Shiraz), Heathcote (Shiraz), Macedon Ranges and Rutherglen (Liqueur Muscats).

Victoria has a long history of vineyard settlements, although much was destroyed by Phylloxera in the late 19th century. Apart from hot Rutherglen, the Victorian viticultural regions are generally the country's second coolest after Tasmania. Victoria is the source of excellent sparkling wines, as well as being a great area for sweet, fortified wines such as liqueur Muscat from Rutherglen in north-east Victoria.
View Region
Customer Reviews
Questions And Answers