About this SPIRIT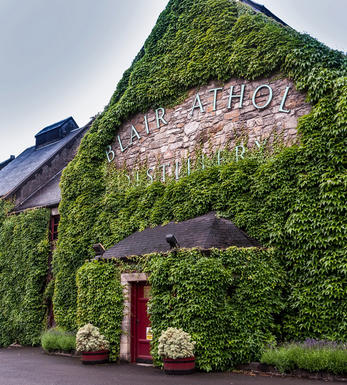 Blair Athol Distillery, Highlands
Established  in the picturesque town of Pitlochry, the Blair Athol Distillery is one of the oldest working distilleries in Scotland. Blair Athol is another of the handful of distilleries that were founded in the final years of the 18th century.

When the activities of the Blair Athol distillery actually began is not known, as it was an illicit operation left undocumented. The introduction of the new licensing laws were followed by a revival of its fortunes in the hands of John Robertson. A long string of different owners followed in rapid succession; Eventually it was acquired, along with Dufftown distillery, by blenders Arthur Bell in 1933 but it stayed out of production until 1949, when it was rebuilt.

Arthur Bell became part of Guinness in 1989. which then formed part of the UDV Group (United Distillers and Vintners Diageo). Only 5% of the production is marketed as single malt (among others in the Fauna & Flora collection), the remaining part being sold to blenders. The distillery and the whisky are indeed closely identified with Bell's blends.

Blair Athol has its own burn, the Allt na Dour which peat-smoked barley very lightly to the distiller's specification. Blair Athol single malt (12 years old house style) is fresh and gently peaty with aroma and flavour which become quite pronounced and lengthy at the finish. It is noted for its tangy, spicy-fruit quality and its very mellow texture.