About this WINE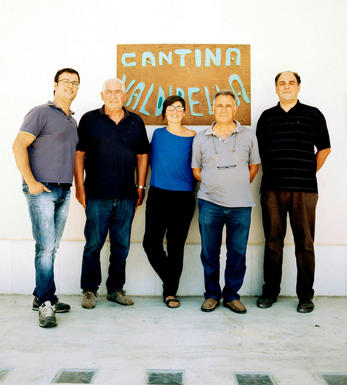 Valdibella, Sicily
Valdibella started in 1998 with the setting up a Salesian community to support the local youth of Camporeale in Sicily, and eventually it grew into a farming cooperative in 2000. Today, the cooperative offers a new way for local landowners: a real alternative to that of selling fruit (but also almonds and olives) to huge cooperatives, whose activities are closely tied to those of the big brands. In a spirit of solidarity, the Valdibella cooperative refuses to pay the mafia protection money (as per the logo 'AddioPizzo'), while sharing its values with the local community.

They farm their 220ha (of which 70 are vineyards) organically (certified), vinified in a new cantina, under the direction of both Belgian winemaker Benoit de Coster and their consultant Vincenzo Drago. The first bottled and labelled vintage was in 2009. They also make two wines, a white and a red, without the addition of sulphur dioxide at bottling. Viticulturally the focus of Valdibella is on autochthonous (grape) varieties, notably Catarratto (Lucido, Extra-Lucido and Comune), Grillo, red Nero d'Avola, and Perricone. But they also grow Cabernet Sauvignon, Chardonnay, and Muller-Thurgau.

The 220ha are located around the town of Camporeale, with the vineyards at between 300 – 500 msl, on leached red 'regosuolo', a lime and clay mix, over sedimentary soils. The vineyards are well ventilated, facilitating organic agriculture, and extending the date of harvest until late in the season. They are working on a system of reducing the amount of copper and sulphur used in the vineyard. No chemicals are used.