About this WINE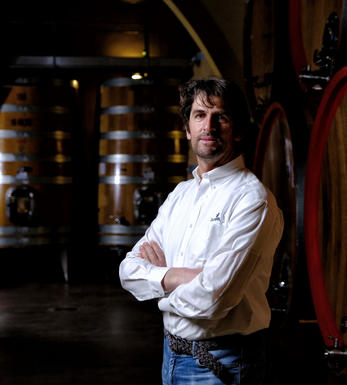 La Serena, Tuscany
Local lad Andrea Mantengoli and his family have been farming Cantina La Serena since 1988. The seven-hectare property sits close to neighbours Cerbaiona on the north-eastern shoulder of Montalcino, blessed with atypically white tuffo limestone soils. Proudly organic, Andrea sees his estate as a complete farm: he takes pride in the health of his spelt, grain, olives, honeybees and vineyards. They all benefit each other's ecosystem and biodiversity – as does the quality of his grapes and wines.

The tuffo soils give the wines a mineral poise which is rarely found in Montalcino. He nurtures his vines the smartest way possible, yielding a transparent vista of his beloved farm and great terroir. Andrea pairs the organic approach with some modern practices. He uses gravity-fed tanks and steel as well as both large Slavonian barrels and smaller French barriques for ageing. This yields a compelling expression of Sangiovese – first and foremost terroir-driven, but with a contemporary shine. Like Andrea himself, his Brunello is full of energy and fiercely Tuscan.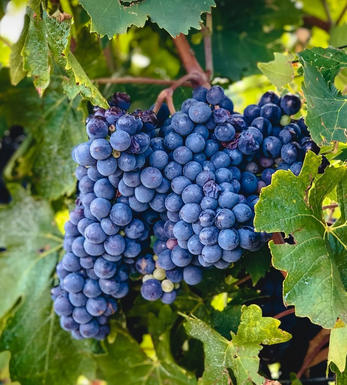 Sangiovese
A black grape widely grown in Central Italy and the main component of Chianti and Vino Nobile di Montepulciano as well as being the sole permitted grape for the famed Brunello di Montalcino.
It is a high yielding, late ripening grape that performs best on well-drained calcareous soils on south-facing hillsides. For years it was blighted by poor clonal selection and massive overcropping - however since the 1980s the quality of Sangiovese-based wines has rocketed upwards and they are now some of the most sought after in the world.
It produces wines with pronounced tannins and acidity, though not always with great depth of colour, and its character can vary from farmyard/leather nuances through to essence of red cherries and plums. In the 1960s the advent of Super Tuscans saw bottlings of 100% Sangiovese wines, as well as the introduction of Sangiovese/Cabernet Sauvignon blends, the most famous being Tignanello.
Critics reviews
What a treat to have this class act in our case. From arguably Tuscany's greatest terroir, this Sangiovese was vinified in stainless steel before maturation in large Slavonian casks - the recipe for many of my favourite Brunelli. It comes from an organic estate farmed by the same family since the 1930s, and opens with the most evocative perfume of blood and tar, tobacco and ripe cherries, the fruit and smokines swirling in the glass, spice and pepper too. In the mouth that long cask ageing has softened the edges of a firm, intense wine, 15% alcohol adding to the plushness and sense of quiet authority, the palate dense but not not dull, enlivened by the spices, the juicy acidity and the tight liquoricy tannins. One to enjoy now with a steak or lamb, or to lay away for up to a decade.
Recommended by Tom Cannavan (wine-pages.com, Nov 2015)