2011 Aglianico del Vulture, Donato D'Angelo, Basilicata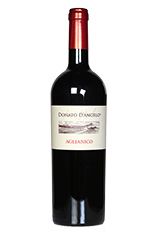 The Producer
D'Angelo di Filomena Ruppi
New to the range this year, Donato D'Angelo was born to a winemaking family from generation. His Grandfather "Donato" established the estate in the 1930s. Since a young age Donato d'Angelo has focused his life on the winemaking technics which brought him to study at the most notorious oenologist school of Italy, situated in the area of Conegliano Veneto. At the age of 20 he graduated in oenology and came back to work for his family winery. Unfortunately, circa 10 years ago a dispute separated the family and Donato decided to leave the family estate. However, the spirit and the passion to continue in delivering great wine encouraged Donato and his wife Filomena to create a new winery from scratch.
View Producer
The Grape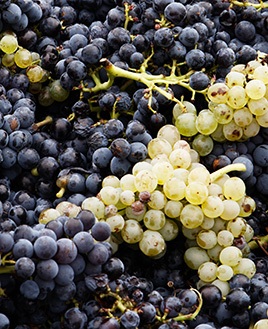 Aglianico
Aglianico's origins are Greek (the name is a dialect version of the word Ellenico, the Italian word for Hellenic) and its was originally planted in the Campania and Basilicata regions of southern Italy over 2,500 years ago when southern Italy was a Greek colony known as Magna Graecia or Oenotria.

The grapes thrived until the late 19th century when it was almost destroyed by phylloxera. Since the war plantings have gradually increased and there were about 13,000 ha/32,000 acres of Aglianico planted at the last official count, in 1990.

The grape seems to prefer soils of volcanic origin, as well as dry and sunny location, and achieves its finest results in the two DOCs of Taurasi in Campania and Aglianico del Vulture in Basilicata. It is an early budding, late ripening variety and in the right hands can produce very long-lived wines of intensity and finesse. In the past young Aglianico wines were often fiercely tannic and harsh - fortunately improved techniques in both the vineyard and winery have led to fresher and riper wine being made that are eminently approachable in youth but also still improve with bottle age.
View Grape
The Region
Aglianico del Vulture DOC encompasses a broad territory north of Potenza in Basilicata stretching towards the Puglian border and centering around the area of the extinct volcano Monte Volture.
The soils are a mixture volcanic deposits and clay. Aglianico is the sole grape permitted int he appellation and it is believed to have been brought over to Italy from Greece. Its name derives from the Latin Ellenico or Hellenic.
It yields robust, deeply coloured wines that has the potential to improve for many years. Youthful versions of the wine are also available, sometimes semi-sweet and even sparkling, but the dry vecchio or riserva, after ageing in oak casks, is the prime expression of this grape.
View Region
Customer Reviews
Questions And Answers