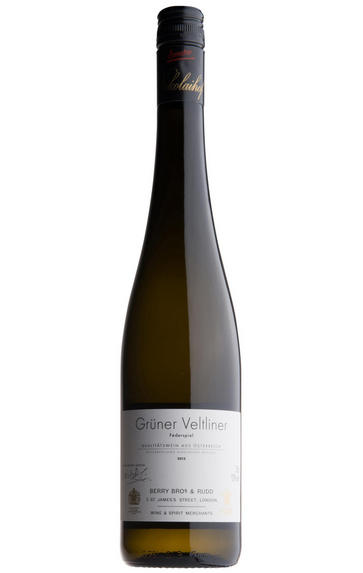 2013 Berry Bros. & Rudd Grüner Veltliner Weingeberge, Federspiel, Nikolaihof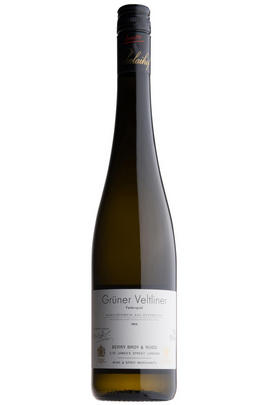 Critics reviews
Made for Berry's by Nikolaihof, this comes from 45 year old unirrigated vines in the Im Weingebirge vineyard. It has a subtle creamy edge to the taut pear and citrus fruit. There are notes of ripe apple. Initially it just seems to be all about primary fruit with the hint of creaminess, but there are some mineral, dry detailed characters here too. Really intriguing and even has a hint of pepper.
Jamie Goode - 09-Apr-2014
About this WINE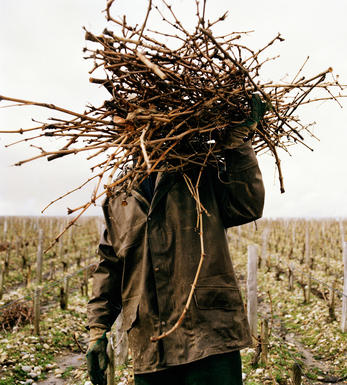 Nikolaihof
Nikolaihof dates back almost 2000 years to Roman times and is the oldest wine estate in Austria – the first documented references to wine production here date back to 470 AD. Within the courtyard of the estate, the remains of the early Christian Agipitus Basilica can be found. Here a synod, convened by the Bishop Pilgrim of Passau, was held in 985 AD.

The earlier Freihof was first referred to in 1075 as the central administrative headquarters of the Passau monastery of St Nikolai. For centuries it remained the political and ecclesiastical central point of the region.

Today a combination of tradition and strict adherence of biodynamic principles lie at the heart of the winemaking philosophy and the Nikolaihof estate is certified with Demeter. The vineyards cover approximately 20 hectares, with plantings of Riesling, Grüner Veltliner, Weissburgunder, Malvasia, Neuburger and Chardonnay, though it is the Rieslings and Grüner Veltliners that have established the strongest following around the world.

The biodynamic philosophy is evident from the vineyard through to the winery and no synthetic sprays, chemical fertilisers or weed killers are used. No genetically-modified enzymes or yeasts and no artificial concentration methods are employed. Naturally occurring yeasts carry out fermentation and winery practices are undertaken only on suitable days in the biodynamic calendar (bottling is only carried out on fruit days). The results of this meticulous approach are wines that express pure varietal character and a distinct sense of place.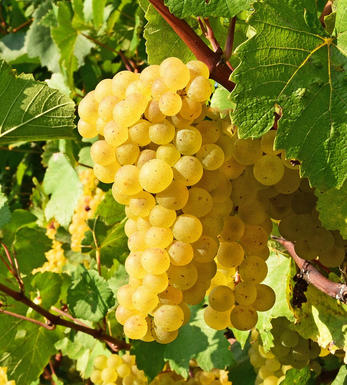 Grüner Veltliner
Grüner Veltliner is Austria's most famous grape variety. It is indigenous to Austria and is grown extensively in every Austrian wine region with the exception of Steiermark. It constitutes 36% of all vineyard plantings with the best wines coming from the north-east of the country, particularly regions such as the Wachau, Kamptal and Kremstal which border the Danube river.
Grüner Veltliner is a late ripening variety that typically produces wines that are pale green in colour and display fruit notes of grapefruits, limes, pears, and sometimes hints of white pepper. They normally possess a steely backbone of acidity which enables the best bottles to age gracefully. The grape's natural acidity accompanied by its restrained and understated fruit characters makes its wines ideal partners for food. A marvellous alternative to the more mainstream white grape varieties.