About this WINE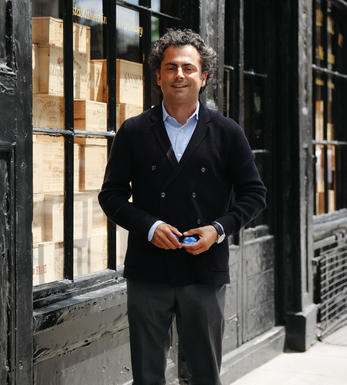 Graci, Sicily
Alberto Aiello Graci has been making wine on Sicily's Mount Etna since 2004, the year he returned from his apprenticeship as a Milan banker, picking up the baton with 5 hectares of family land, 2 hectares of which is vineyards (the rest polycultural activities).

The region of Etna Rosso, famous for its black lava soils and elegant red wines made from the Nerello Mascalese and Cappuccio grapes, has been undergoing a revival since 2000, lured by juicy EU grants and spectacular scenery. Once carpeted with vines - the fruit of which was allegedly used to in bulk to prop up the wines of the Langhe and of Burgundy - it has now become an artisan's playground, a mix of hobbyist and commercial winegrowers.

Alberto Graci is definitely in the latter category; his feet firmly on the ground. As the Vice President of the Consorzio, that covers 300 hectares of Etna DOC, he's forever preoccupied with the quality of the wines now being produced (at yields still as high as 65hl/ha).

His patch of heaven is part 50 year old, 8500 high density, free-standing 'alberello' vines at 1000 metres above sea level that produce naturally low yields amid the black grainy soils, part younger trained vines on flatter, lower sandier terra. He prefers to tend his vines as naturally as possible.

Fermentation takes place in a combination of large cement and Au strian Stockhinger oak of 42hl, at ambient (30-35 celsius) temperatures, using wild yeast, before moving the wine into slightly smaller Gamba barrels. He seeks the reductive quality of large oak, that captures the character of the soil and fruit, rather than the stylistic effects of micro-oxygenation brought by French barriques.

Alberto debuted his Etna Rosato (100% Nerello Mascalese) with the 2013 vintage, partnering the earlier drinking smoky red Etna Rosso, the more structured, wilder berried Quota 600 (from vines 600 metres up - a 500 case production of only Nerello Mascalese and Cappuccio, lush and lithe), the high thrills of his Quota 1000 and the minerally citrus Etna Bianco Contrada Arcuria (made from 100% Carricante).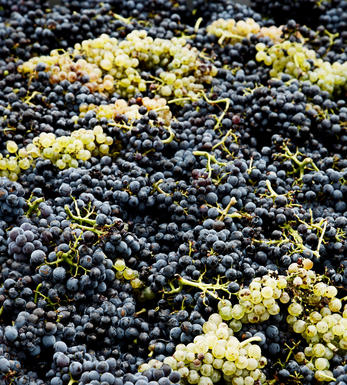 Catarratto Carricante blend
Catarratto is an Italian white wine grape planted primarily in Sicily, covering around a third of the island's vineyards. Overproduction in the 90s has led to vast quantities of this grape being distilled, or used in blends for bulk, table wines. Catarratto was historically favoured for providing quantity for Marsala wine production.

Since early 2000, the wine renaissance in southern Italy, based on superior vineyard management and cellar practices, is now beginning to show promising results for this grape, though quality Catarratto wines still account for a slim minority of the total production. With greater understanding, though, the potential exists to make some fine wines here in the future.
Catarratto can make full bodied wines with lemon notes and intense floral notes.
Carricante is another white wine grape, indigenous to Sicily. In the right hands, Carricante wines offer crisp acidity, racy minerality and aromatic, pure, and lemon, tart apple and floral white peach fruit with a twist of mint, and have excellent ageing potential from 5-10 years.