2014 Vista Hermosa Sauvignon Blanc, Casablanca Valley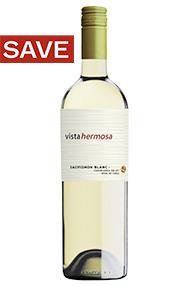 The Producer
Vista Hermosa
The cool climate zones of Chile are one of the few places, outside Burgundy, where one might hope for the famously capricious Pinot Noir to perform well, when, of course, it is handled with suitable deference and with a suitably marginal metrological backdrop.

Vista Hermosa is situated in the valleys of Casablanca and Leyda, located in the North-West of the country and both of which are which are regarded as hile's quintessential cool climate wine regions for the fashioning of elegant wines of both colours.

The vineyards of Hermosa are significantly influenced by the cold Pacific Humbolt current, which runs down the length of Chile, where cool air is pulled in by the warmer central valley, thus providing a natural coolness throughout the growing season. Hermosa focuses on traditional viticultural principles in order to reflect commitment to winemaking as an expression of terrior, and in the winery there is no oak ageing and a regime of minimal intervention to ensure clarity and purity of fruit expression.

The resulting wine is an honest and seductive statement of finely constructed new World Pinot Noir which combines bright acidity and silky red-fruits. The fruit is intense without overwhelming, the structure generous without being jammy.
View Producer
The Grape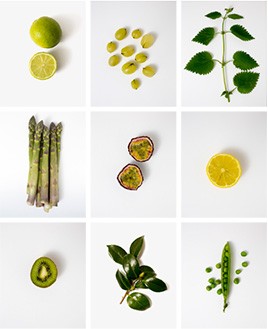 Sauvignon Blanc
An important white grape in Bordeaux and the Loire Valley that has now found fame in New Zealand and now Chile. It thrives on the gravelly soils of Bordeaux and is blended with Sémillon to produce fresh, dry, crisp Bordeaux Blancs, as well as more prestigious Cru Classé White Graves.

It is also blended with Sémillon, though in lower proportions, to produce the great sweet wines of Sauternes. It performs well in the Loire Valley and particularly on the well-drained chalky soils found in Sancerre and Pouilly-Fumé, where it produces bone dry, highly aromatic, racy wines, with grassy and sometimes smoky, gunflint-like nuances.
In New Zealand, Cloudy Bay in the 1980s began producing stunning Sauvignon Blanc wines with extraordinarily intense nettly, gooseberry, and asparagus fruit, that set Marlborough firmly on the world wine map. Today many producers are rivalling Cloudy Bay in terms of quality and Sauvignon Blanc is now New Zealand`s trademark grape.

It is now grown very successfully in Chile producing wines that are almost halfway between the Loire and New Zealand in terms of fruit character. After several false starts, many South African producers are now producing very good quality, rounded fruit-driven Sauvignon Blancs.
View Grape
The Region
Casablanca valley is located approximately 1 hour west of Santiago, south of Aconcagua and north of San Antonio Valley, well-exposed to the cool Pacific ocean breezes. It is Chile's first cool-climate wine producing region, with an internationally established reputation since the early 1990s for its arresting, vibrant, mouth-watering white wines, made predominantly from Chardonnay (over 75%) and Sauvignon Blanc, as well as Viogner and Riesling, exotically perfumed and richly flavoured.
Early morning fog (the result of the Pacific's icy Humboldt current) keeps temperatures low and adds moisture in an otherwise dry terrain. Midday breezes clear the fog, allowing the sunshine to reach and ripen the grapes.
A host of producers tend nearly 4,000 hectares of vines in the valley, which offers a myriad of microclimates. The higher, warmer, frost-free sections are suitable for red varieties like Merlot and Carmenere, while the lower, cooler areas produce excellent fruit for cool-climate grapes Sauvignon Blanc, Chardonnay, and Pinot Noir.
In acknowledgment of certain similarities between Casablanca and California's Napa Valley, the two valleys signed a viticultural alliance in 2002.
Recommended producer:
De Martino
View Region
Customer Reviews
Questions And Answers