2013 Sylvaner de Mittelbergheim, Domaine Lucas & André Rieffel
The Producer
Domaine Lucas & Andre Rieffel
In the Bas-Rhin near the town of Barr, surrounding the village of Mittelbergheim, are located the 9.5ha of vineyards owned by Lucas Rieffel and his father André. Lucas took over the reins in 1996, and he has been working towards becoming organic ever since...Since the 2009 harvest wines have been 100% organic.

Benefiting from a spicy mix of sandstone, clay, marl, granite and limestone soils, Lucas's strength lies particularly in his range of fine varietal (fruit) wines, notably Riesling, Pinot Blanc, Pinot Gris, Gewurztraminer, Muscat, Sylvaner & increasingly Pinot Noir.

However he also produces stunning wines from the single Grand Cru vineyard sites of Wiebelsberg, Zotzenberg & Kirchberg de Barr.

Vinification is a traditional blend of 'foudres' and stainless-steel, with malolactic fermentation the norm.
View Producer
The Grape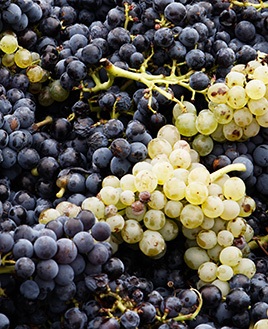 Silvaner/Sylvaner
A white grape of uncertain origin that is planted in Alsace and more widely in Germany. In Alsace where it is known as Sylvaner, it is gradually being replaced by Pinot Blanc and Riesling - what is left over usually ends up being blended with other varieties and labelled Edelzwicker or being bottled as AC Alsace.
In Germany it represents around 10% of the total plantings and for years and it had a reputation for high acidity, neutral wines, low in aroma and fruit. However today much better wines are being produced through selection of better sites, lower yields, and crucially through harvesting at optimum ripeness - if unripe Sylvaner makes an exceedingly green and mean wine. The very best examples are from Franken.
View Grape
Customer Reviews
Questions And Answers