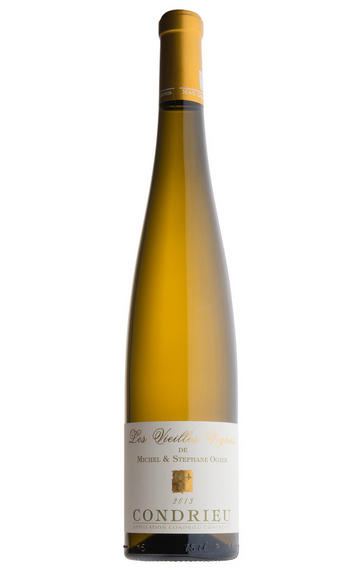 2013 Condrieu, Les Vieilles Vignes de Jacques Vernay, Domaine Ogier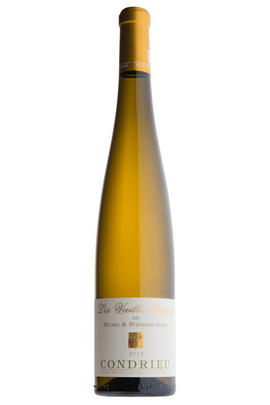 About this WINE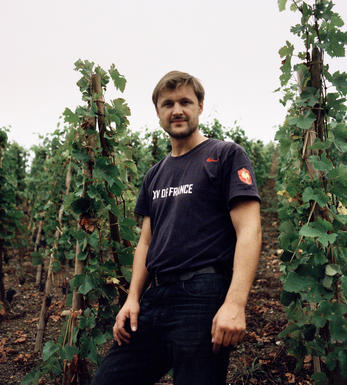 Domaine Stephane Ogier
Michel Ogier is a relative newcomer to the top ranks of the wine-making world: up until 1980 he sold his entire crop, on the vine, to Messrs Chapoutier and Guigal. Since then, he has invested an enormous amount of time and capital in his well-situated 2½ hectare vineyard and now, handed over to his ambitious and likeable son, Stèphane.
The wines themselves are not the huge, structured beasts typical of some other Côte Rôtie producers. They tend more towards a silky elegance with soft, subtle tannins. However, they retain that incredible ability to age that is synonymous with the best Côte Rôtie.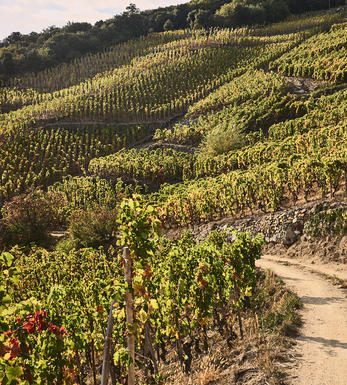 Condrieu
Condrieu is to Viognier what the Côte de Nuits is to Pinot Noir. There are now plantings of Viognier worldwide, but this pernickety grape's spiritual homeland is still in Condrieu – where the finest Viogniers in the world are still produced.
The appellation was created in 1940, and today over 40 growers produce wine from just over 100 hectares of vineyards. In 1965 the appellation covered only eight hectares.

Guigal accounts for 45 percent of the appellation's production. The vineyards are adjacent to those of Côte-Rôtie, but not as steep. The best Condrieu wines are produced from soils that are on narrow, south-facing or south-east-facing terraces of granite – where the average vine age is around 50 years old.
Condrieu is solely made from the Viognier grape. As well as being situated next to Côte-Rôtie it also encompasses the separate AC of Château-Grillet. The wines are dry with a wonderful floral nose of peaches, apricots, violets and pears. They are quite alcoholic, with low-ish acidity. Condrieus are best enjoyed when young to ensure they maintain their freshness and delicate fruit flavours.

Recommended producers: Pierre Gaillard, Mouton Père et Fils
Best vintages: 2006, 2005, 2004
Reviews
Customer reviews
Critic reviews
Even better, the sensational 2013 Condrieu les Vieilles Vignes de Jacques Vernay (not to be confused with George Vernay) comes from the granite soils of the La Combe lieu-dit, which is in the southern part of the appellation. Riper, richer and even more concentrated than the Combe de Malleval, it has awesome white peach, honeyed tangerine, white flowers and crushed rock to go with a seamless, elegant, full-bodied and mouth-filling profile on the palate. One of the vintage's greatest successes, it will drink well for 3-4 years.
Jeb Dunnuck - 30/12/2014